Help Child Help Foundation complete the mission of ZERO HUNGER
Help Child Help Foundation complete the mission of ZERO HUNGER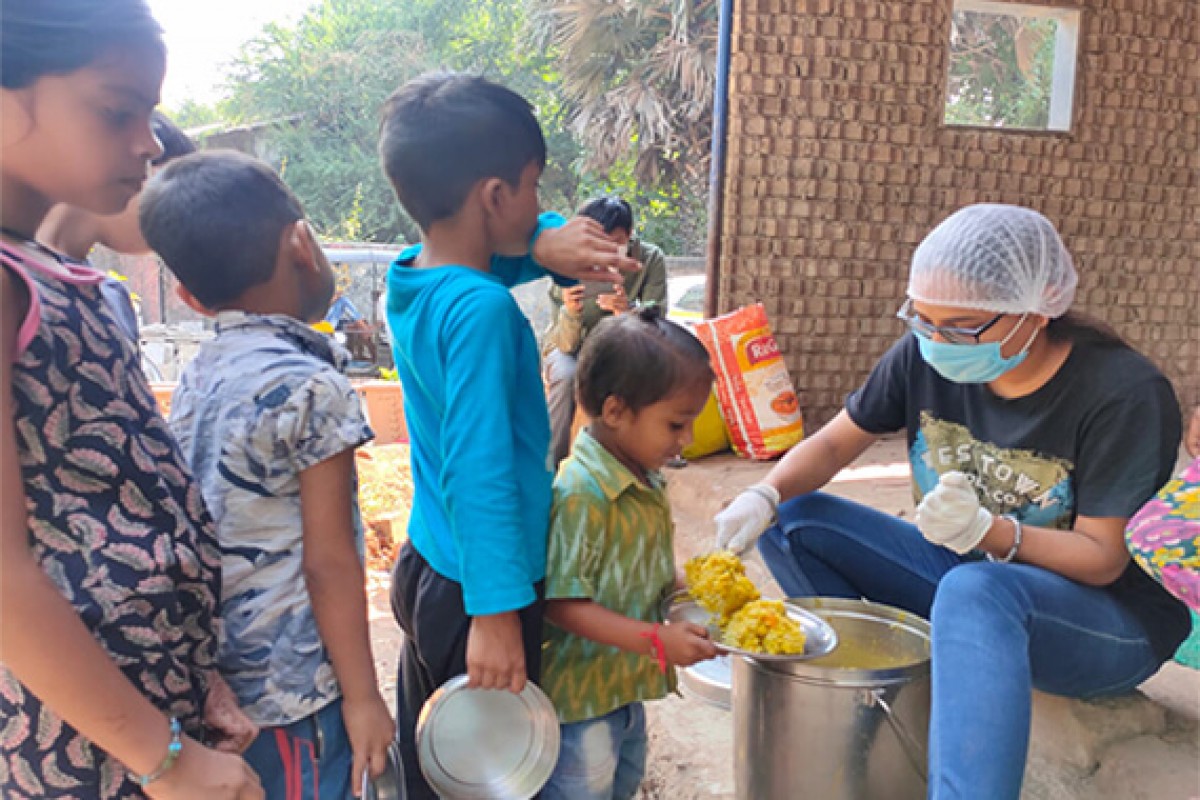 Child Help Foundation (CHF) has partnered with Filaantro to support and help in feeding and counselling underprivileged children on a daily basis.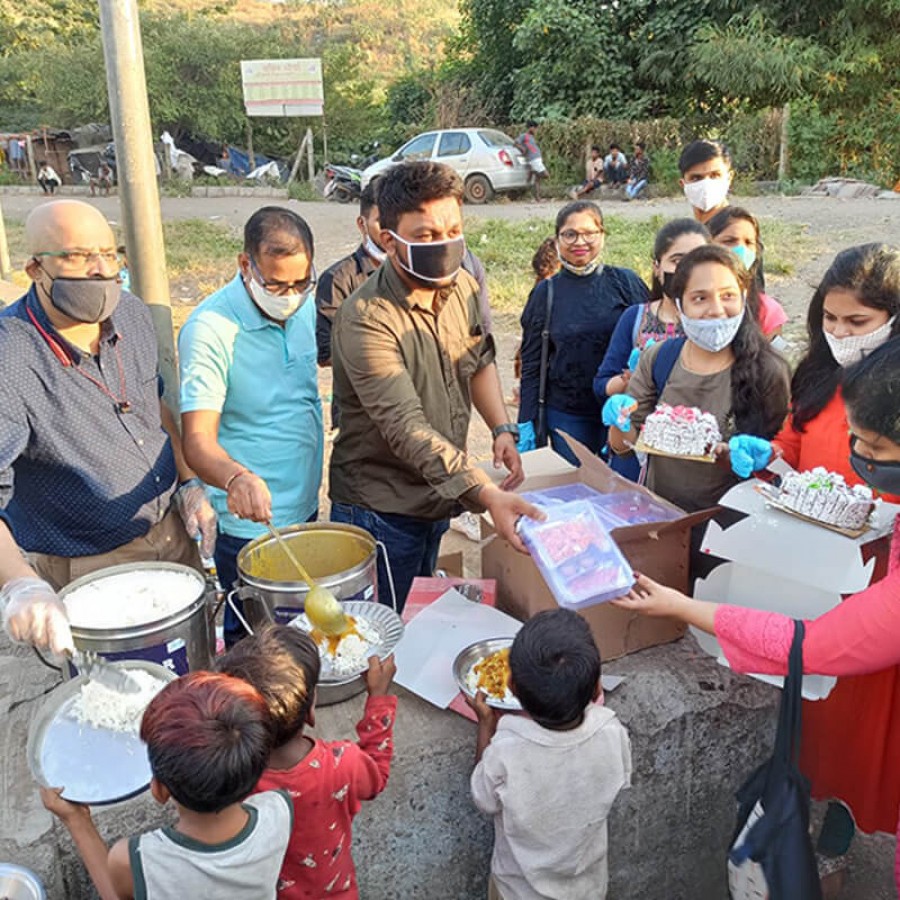 Child Help Foundation is a child-centric NGO working towards the betterment of underprivileged children. Mission: ZERO HUNGER is one of the important programs run by CHF which is aimed at achieving the UN SDG2 goal of ending hunger to achieve food security, improved nutrition and promote sustainable agriculture. Goal 2 seeks sustainable solutions to end hunger in all its forms by 2030 and to achieve food security. The aim is to ensure that everyone everywhere has enough good-quality food to lead a healthy life.
According to UNICEF's "The State of the World's Children" 2019 report, Malnutrition was the main reason behind 69% of deaths among children below the age of five in India.
The "Zero Hunger" project was initiated with a dream to erase malnutrition among underprivileged children. Child Help Foundation, along with partner NGOs and volunteers, believes that every child deserves nourishing food for nutriment and growth during their developmental years as this is the base of their coming future. Most of these children are living on the streets and eating scraps from the leftovers or are begging for food. These innocent lives have to struggle through their day to earn their daily bread.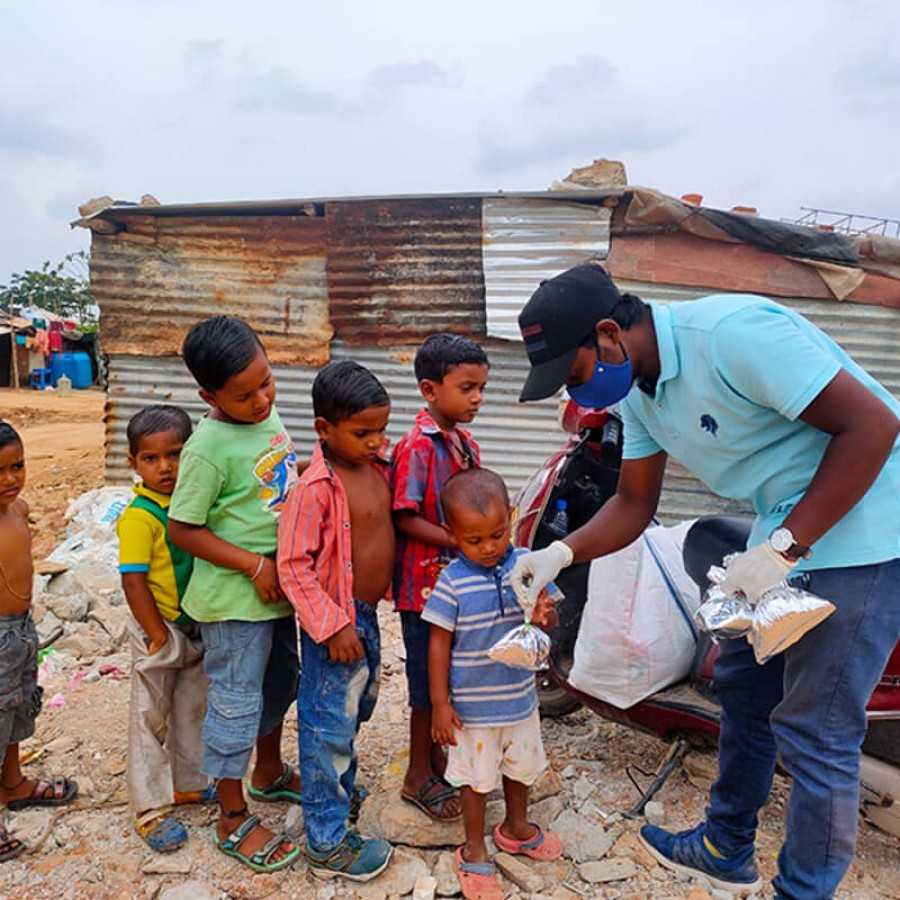 Founded in 2010, CHF is a non-profit organization committed to the fulfilment of Child Rights as enshrined in the Indian constitution and UNCRC (United Nation Convention on the Rights of the Child). CHF believes in bringing smiles to the faces of these underprivileged kids because someone needs to think about them too. These young innocent souls are valuable to our country and it gives immense pleasure to see them healthy and enjoying childhood like they are supposed to.
Today, Child Help Foundation feeds healthy and freshly cooked food to these children once a day. Not a single person should sleep on an empty stomach. CHF is now feeding close to 2000 underprivileged children daily in different locations across India which includes Delhi, Thane, Mumbai, North Eastern states, Odisha, West Bengal, Bihar, Jharkhand, Hyderabad, Chennai and Banglore and would like to increase these numbers and locations with your support.
We waste tons of food every single day but these children are dying because of malnutrition. It is not only our duty but the right thing to build our nation's future.
Please try helping those who are in desperate need but not able to do anything to overcome it. Be the person that spreads smiles all around. Do not let an innocent soul sleep on an empty stomach.
| Name | Donate Amount | Date |
| --- | --- | --- |
| anonymous | INR 1500 | 2022-07-27 23:36:26 |
| EmonKalyan Dey | INR 1000 | 2021-11-25 15:59:39 |
| Saravanan Kumar | INR 1000 | 2021-10-30 15:23:36 |
| MADUR SURESH REDDY | INR 2000 | 2021-10-29 17:35:49 |
| Child Help Foundation | INR 1 | 2021-09-06 07:01:53 |
| Puneeta Krishnani | USD 100 | 0000-00-00 00:00:00 |