Twin Siblings Battle for Their Lives, Please Lend Them a Helping Hand
Twin Siblings Battle for Their Lives, Please Lend Them a Helping Hand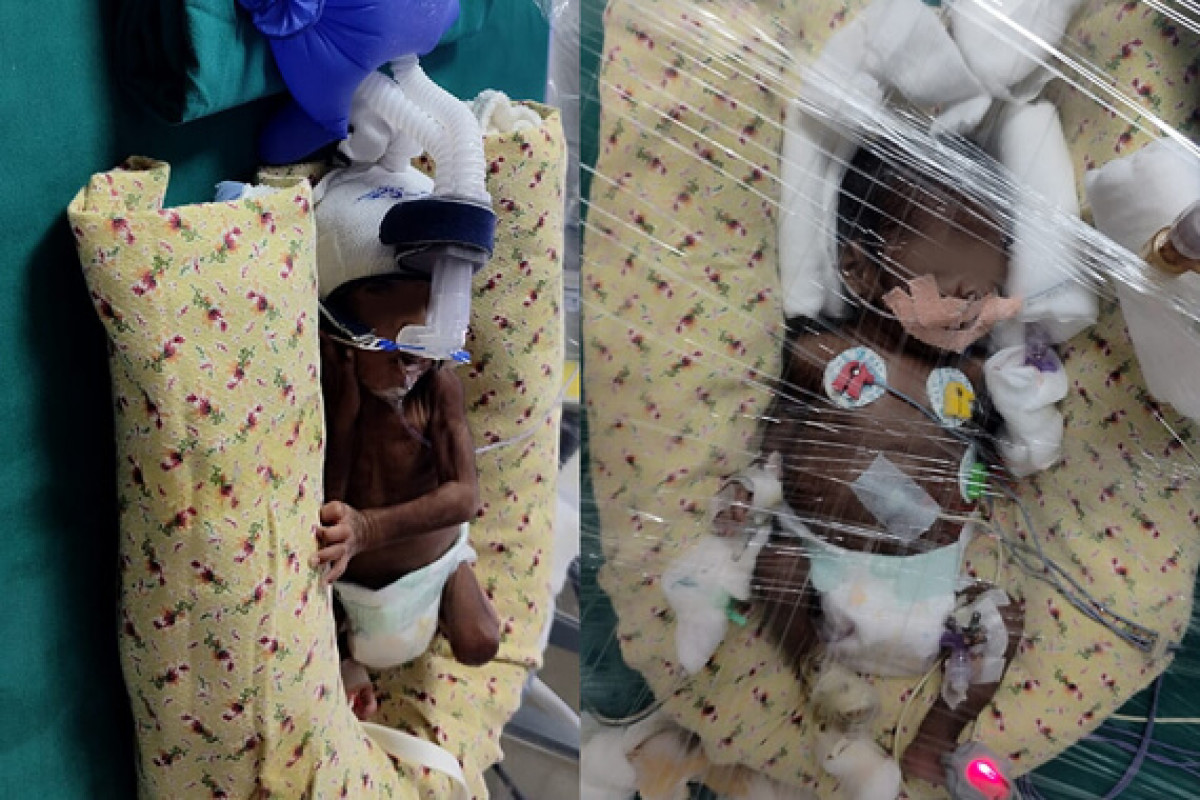 "For my entire life, I dreamt of becoming a mother, and when I found out that I am going to be a mother of not one, but two children, my happiness went beyond the moon. But right now happiness has become a distant stranger to me. Seeing my twin daughters drown my heart with an ocean of sorrows. I don't know what to do if some misfortune falls upon them."
Dhivya ; (Mother)
26 weeks before the delivery, Dhivya and Dharan were completely lost in joy and anticipation of their future children. One could only imagine their happiness when they found out that they were going to be parents of twin children. Their days were spent thinking about names, buying toys etc. But today those same toys are gathering dust, as the babies have been confined to NICU, away from the loving arms of their parents.
High Blood Pressure and Blood loss were the reason for premature delivery. As expected the babies were underweight and had a host of complications. The first child weighed only 700 grams, while the second child had a cyst in her stomach. The second child has already undergone two surgeries till now. Adding to their miseries, both the babies have to rely on external support for breathing.
Doctors at Kovai Medical Center and Hospital Limited in Coimbatore have suggested a PDA ligation with one more month of NICU care. The cost of the treatment is coming at Rs 7,00,000 (Rupees Seven Lakhs Only).
Dhavan has resorted to selling jewellery, taking loans and borrowing from loved ones to bear the expenses of the treatment. But it still hasn't been enough. Please spare as much as you can for these little angels.
How Can You Help?
-You can Donate to the Fundraiser
-You can share Twins of Dhivya's story on Facebook and WhatsApp so that their story reaches to more people like you who will impact their life
-You can Volunteer to Raise Funds and save Twins of Dhivya's life.
50% Tax Exemption under 80(G)
FUNDS DONATED WILL BE USED FOR Twins of Dhivya's TREATMENT
Kindly also share the fundraiser with your family and friends and help them to reach the goal. We will be grateful for your help!
Supporting Documents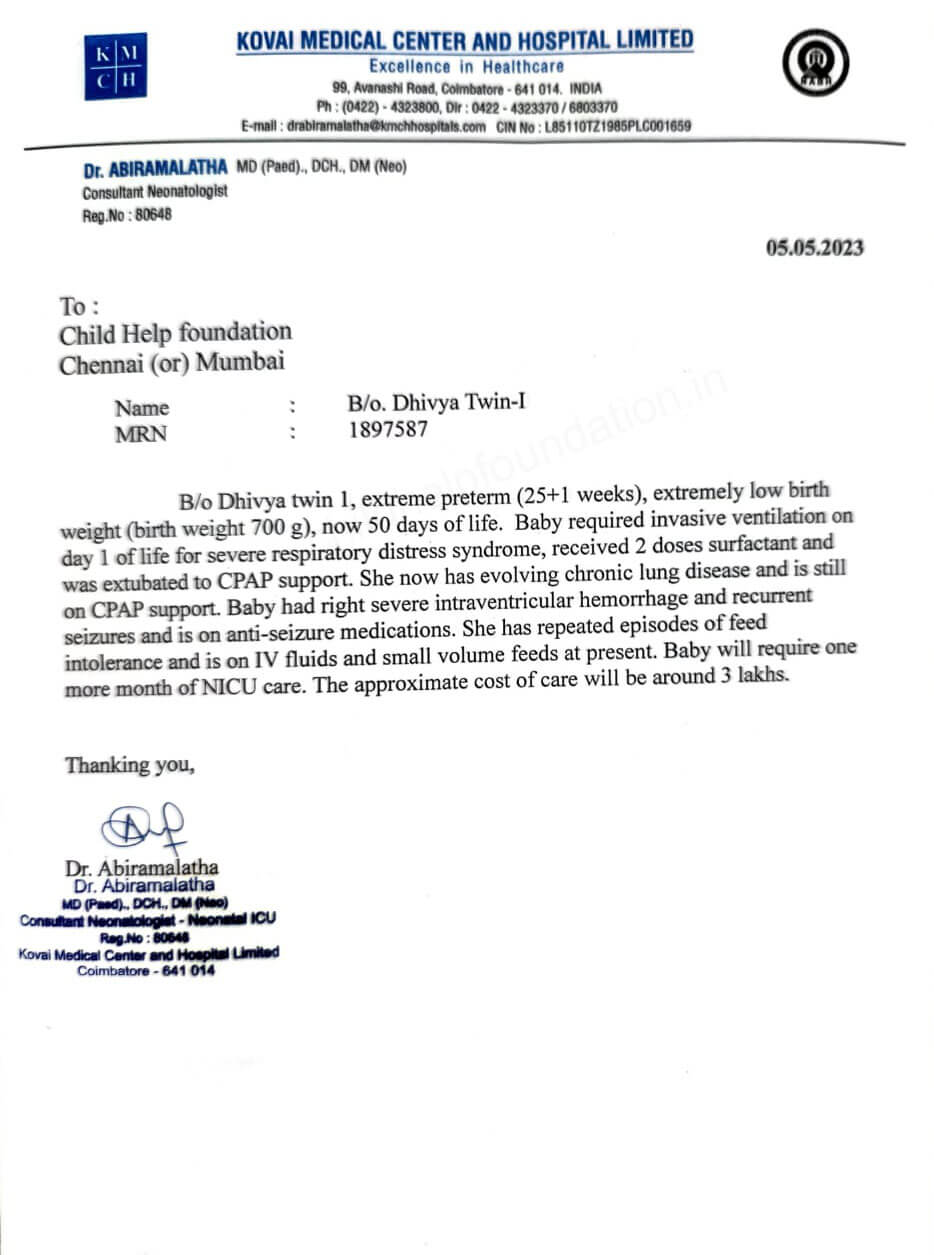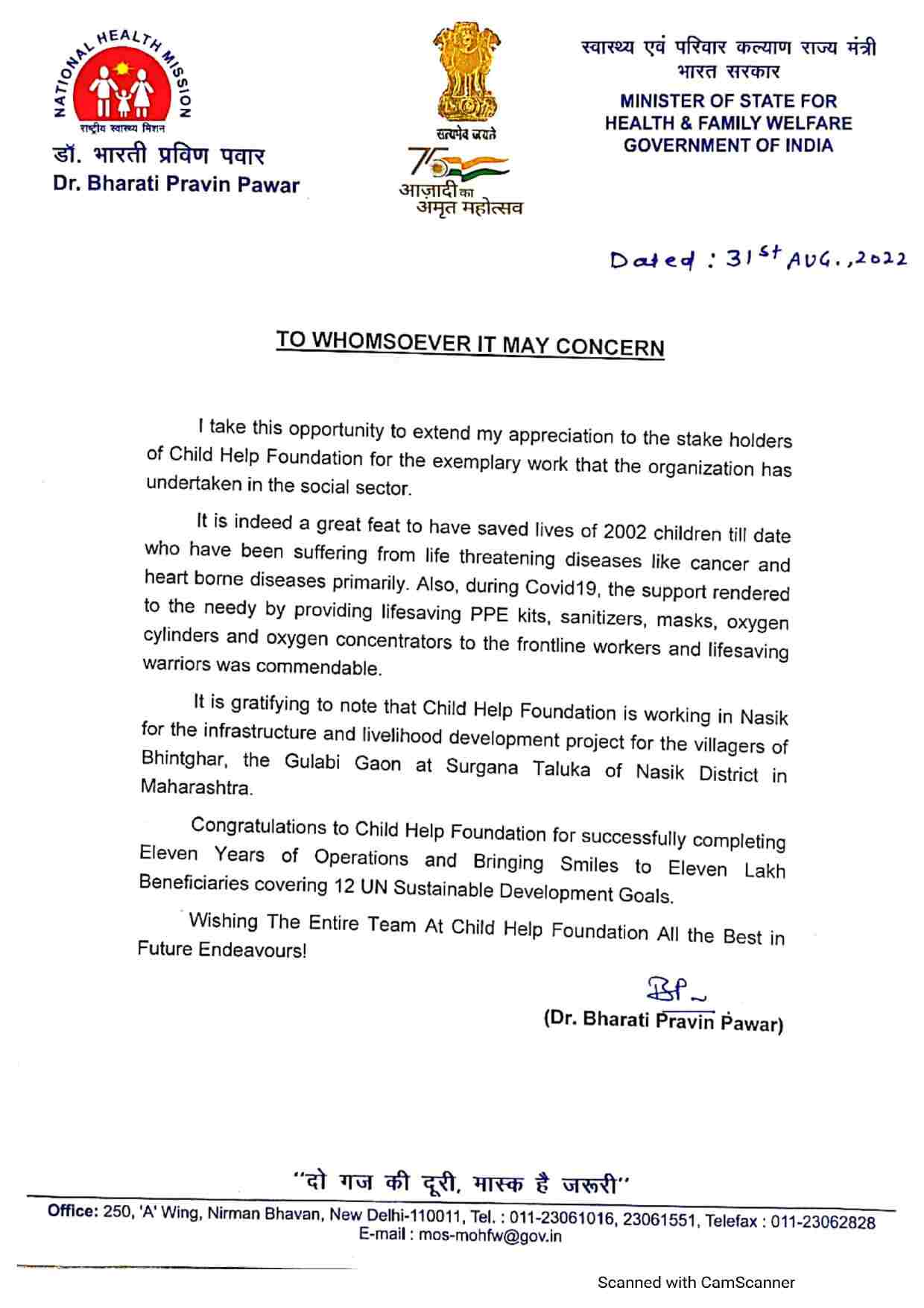 2023-06-06 14:25:22

Twins of Dhivya is currently in the NICU,under the Doctors Observation

2023-06-01 17:22:33

Twins of Dhivya is currently in the NICU,under the Doctors Observation

2023-05-30 11:01:31

Twins of Dhivya is currently in the NICU,under the Doctors Observation

2023-05-25 17:54:44

Twins of Dhivya is currently in the NICU,under the Doctors Observation

2023-05-23 18:01:55

Twins of Dhivya is currently in the NICU,under the Doctors Observation

2023-05-19 16:36:26

Twins of Dhivya is currently in the NICU,under the Doctors Observation