Taken Down by Pneumonia, 4-Year-Old Surya Seeks Your Help
Taken Down by Pneumonia, 4-Year-Old Surya Seeks Your Help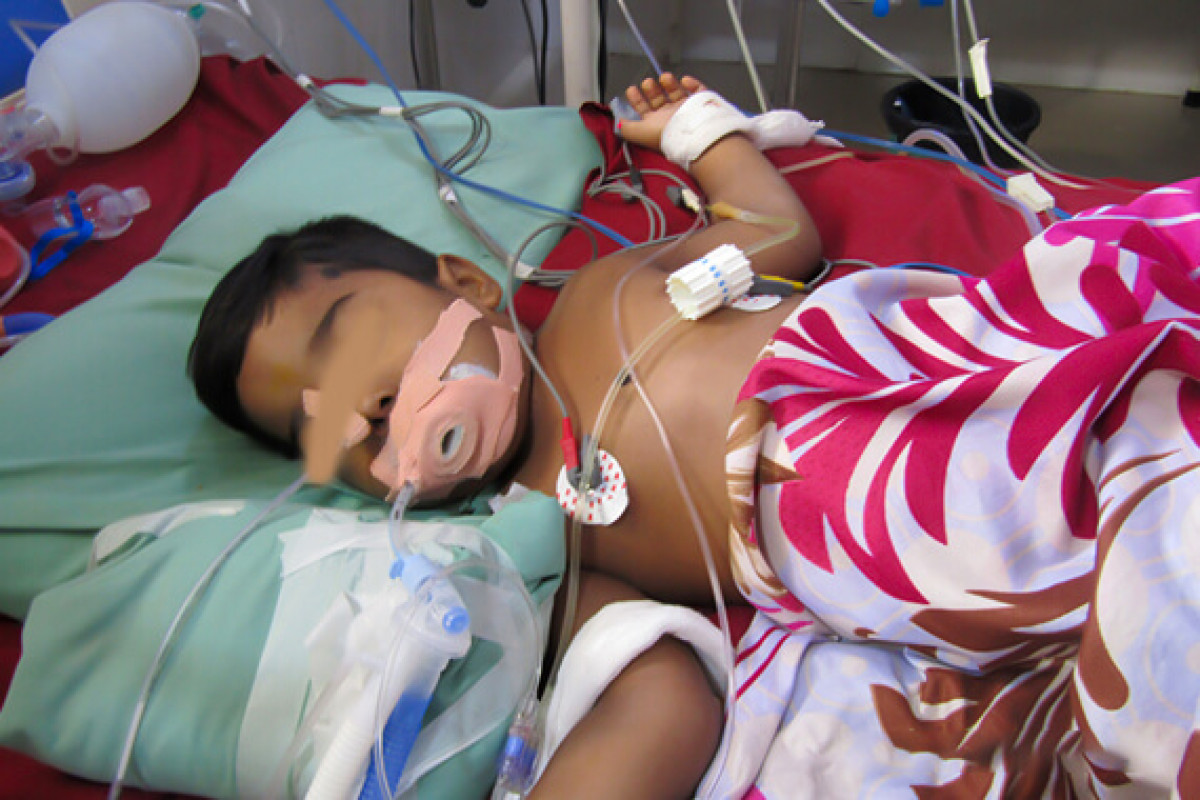 "The absence of my son is felt in my house. The giggles and laughter in our house withered away, as soon as he was taken down by illness. I want to hug him and hold him in my arms, but this simple request has been denied to me. Please save my child."-
Bandi Venkataramana ; (Father)
Away from the warm hugs of his mother, Surya fights for every single breath in Sowmya Children's Hospital, Hyderabad. He has been diagnosed with Severe Pneumonia and Supraglottic Stenosis. He has been put on ventilator support, and the doctors have said that he needs PICU stay and an operation.
This news came like a cruel blow to his parents, Bandi and Katama in Chittoor, Andhra Pradesh. Bandi works at a local restaurant as a supervisor Meanwhile his wife, Katama also does her best to shoulder the burden with her husband. She leaves her house daily with her other child to work as a domestic helper, but their combined income is still not out enough to sustain their family. Out of their meagre income, Rs 5,000 gets eaten up by the house rent. Adding to their misery, they have to feed a family of six.
Bandi has somehow managed to pay Rs 5 lakh for his son's treatment, he needs Rs 5,00,000/- (Rupees Five lakh only) more. He has no option as he has exhausted all his savings. In his crucial time, he has come to you for help.
Spare as much as you can for Surya's sake. Every single penny can go a long way in helping him live a disease-free life.
How Can You Help?
-You can Donate to the Fundraiser
-You can share Surya's story on Facebook and WhatsApp so that their story reaches to more people like you who will impact his life
-You can Volunteer to Raise Funds and save Surya's life.
50% Tax Exemption under 80(G)
FUNDS DONATED WILL BE USED FOR Surya's TREATMENT
Kindly also share the fundraiser with your family and friends and help them to reach the goal. We will be grateful for your help!
Supporting Documents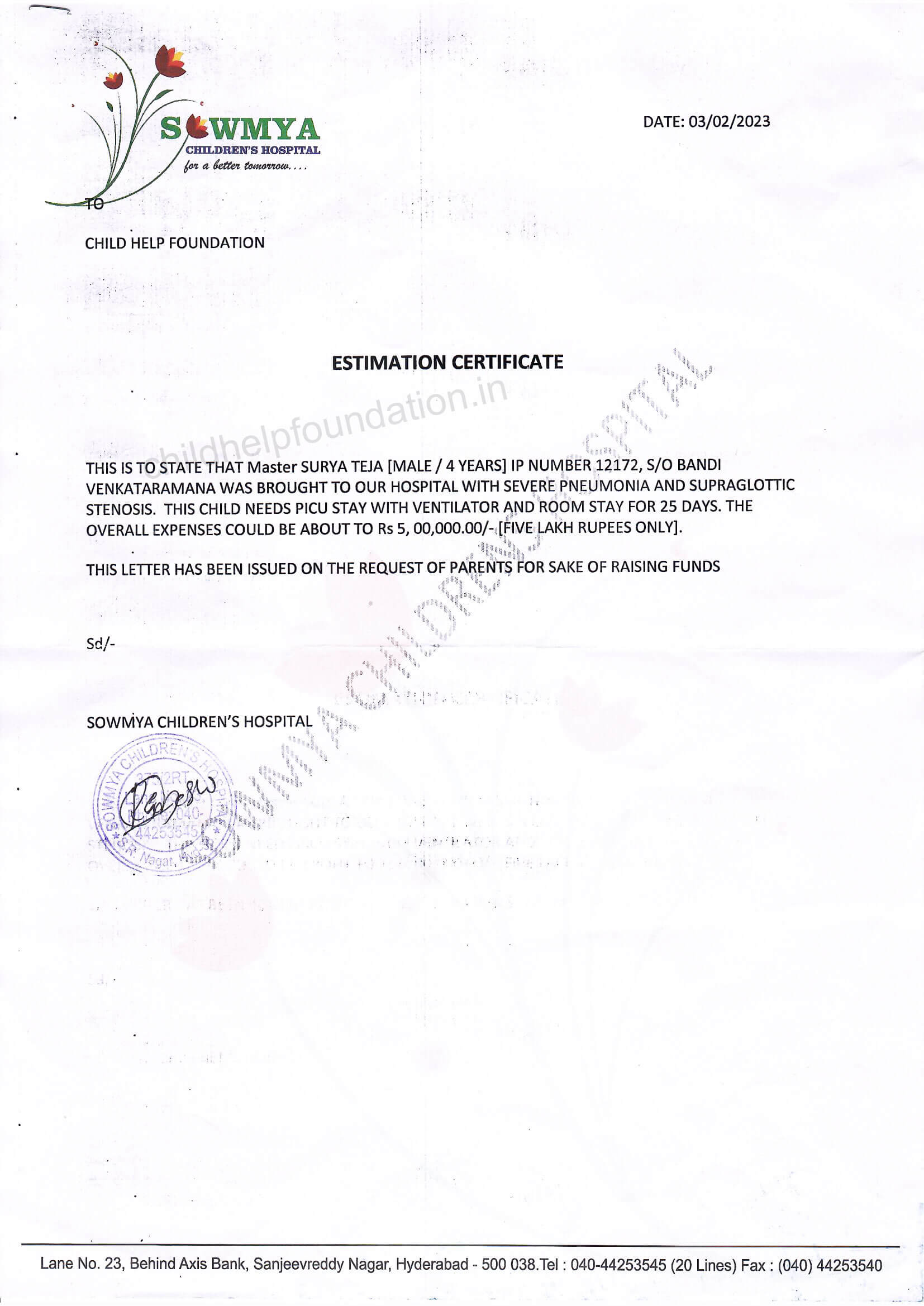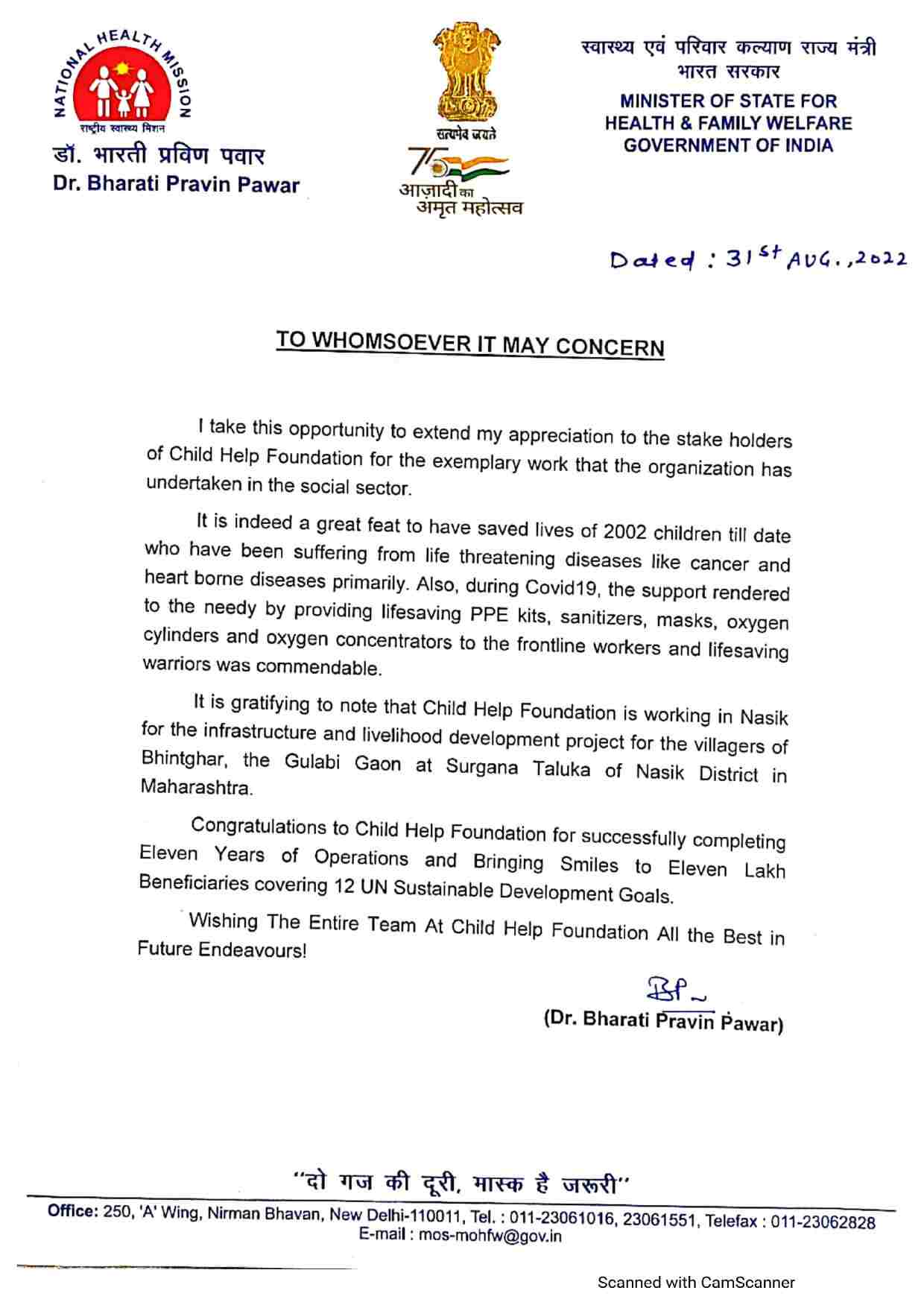 2023-03-14 17:37:51

Surya Teja has been Discharged on the 11th March has his weekly Follow ups in the Hospital