A Mother is Asking for Your Support to Send Her Sons to School
A Mother is Asking for Your Support to Send Her Sons to School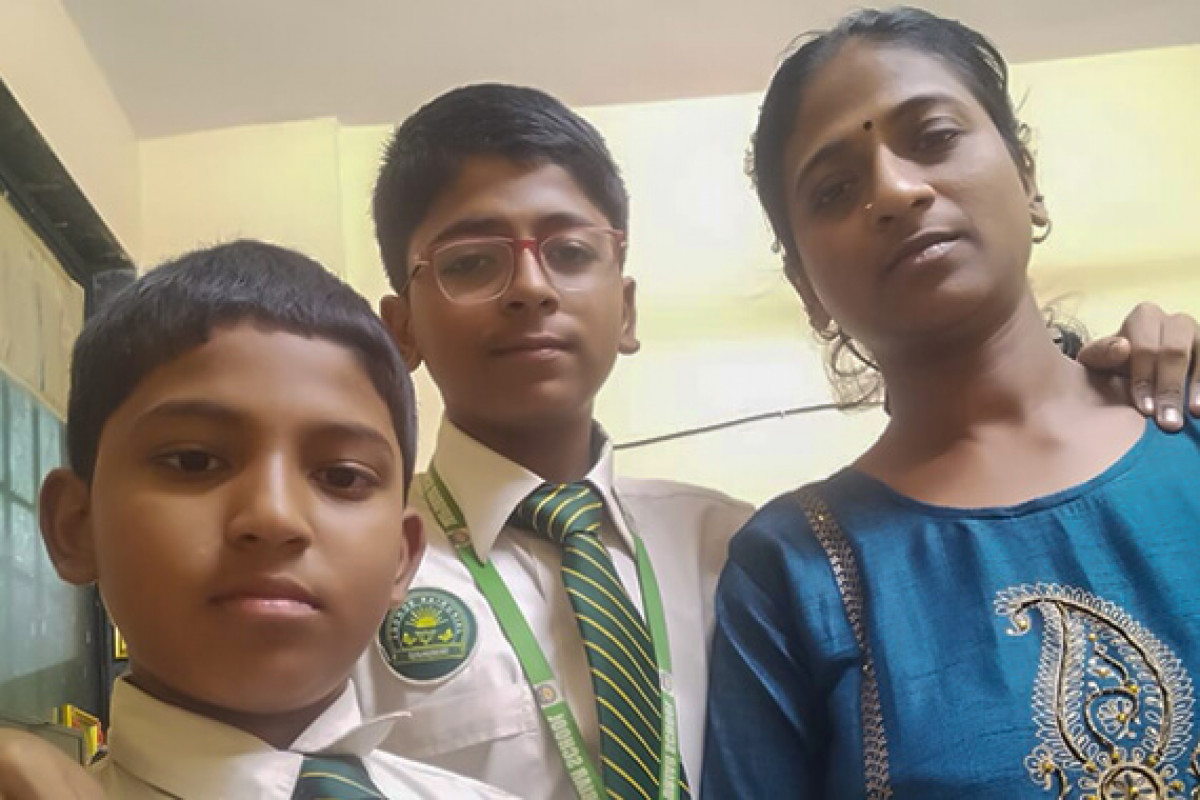 The Karande's were a happy family consisting of Sanjay, his wife Rupa and 2 children Vedant and Pranav staying in a suburb of Navi Mumbai, Maharashtra, leading a normal life. However, tragedy struck this happy family on 16th November 2022 when Sanjay, the sole breadwinner for the family, expired at the young age of 37 due to a heart attack. His wife Rupa is just a matriculate and unemployed with no source of income. Now Rupa must take care of the school fees of her two sons Vedant and Pranav, house rent, and house expenses from meagre savings of Sanjay. With very little funds available at her disposal, Rupa has been unable to pay the school fees of both her sons for Quarter three & Quarter four amounting to Rupees Thirty-five Thousand Five hundred and Twelve (Rs 35,512/-) besides the outstanding dues towards books, uniform and shoes amounting to Rupees Fifteen Thousand Two Hundred and Thirty-Five (Rs 15,235/-).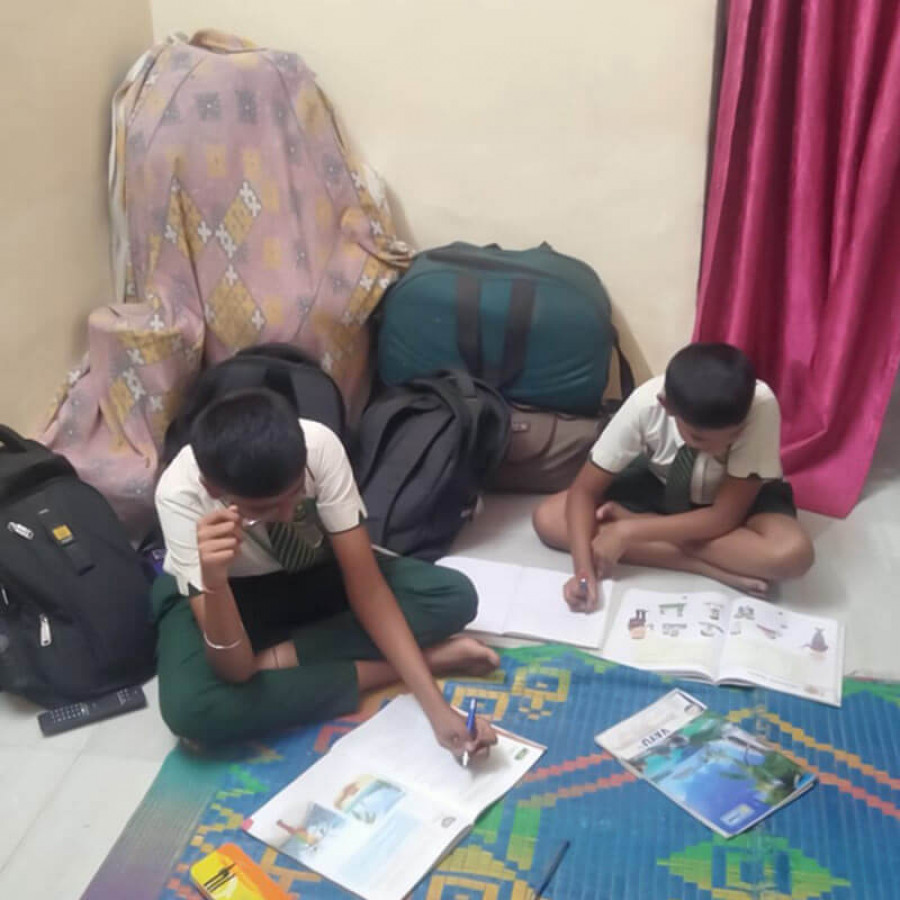 The school of Rupa's children Jaipuriar school, Sanpada, Navi Mumbai, has sent an ultimate notice to Rupa Karande to settle her outstanding's within a month failing which the school would discontinue the studies of both her sons Vedant and Pranav.
Please help Rupa Karande in this hour of crisis by making a contribution to this meagre amount of Rupees Fifty Thousand Seven Hundred and Forty-Seven only, so that Rupa's sons Vedant and Pranav can continue with their education and don't need to drop out.
| Name | Donate Amount | Date |
| --- | --- | --- |
| anonymous | INR 500 | 2023-03-15 13:50:32 |
| anonymous | INR 55 | 2023-03-15 11:21:55 |
| Kishan Raval | INR 100 | 2023-03-11 21:41:06 |
| Arvind | INR 1000 | 2023-03-11 17:59:47 |
| Abin Kuriakose | INR 100 | 2023-03-02 22:55:41 |
| Raman Saxena | INR 2500 | 2023-03-02 10:37:26 |
| Abhijit Rajan | INR 1000 | 2023-03-01 13:25:35 |
| anonymous | INR 400 | 2023-03-01 07:53:43 |
| anonymous | INR 500 | 2023-02-28 23:27:28 |
| anonymous | INR 5000 | 2023-02-27 02:02:46 |
| anonymous | INR 1000 | 2023-02-23 08:54:01 |
| anonymous | INR 2500 | 2023-02-19 15:42:23 |
| anonymous | INR 100 | 2023-02-17 17:26:56 |
| anonymous | INR 1000 | 2023-02-16 10:54:24 |
| CALDWELL Emmanuel | INR 2500 | 2023-02-15 09:39:00 |
| anonymous | INR 101 | 2023-02-14 22:21:21 |
| R Vaidehi | INR 1000 | 2023-02-14 13:56:19 |
| anonymous | INR 5000 | 2023-02-13 21:35:26 |
| anonymous | INR 1000 | 2023-02-12 09:47:27 |