A Mother Seeks Your Support to Educate Her Child, Please Help
A Mother Seeks Your Support to Educate Her Child, Please Help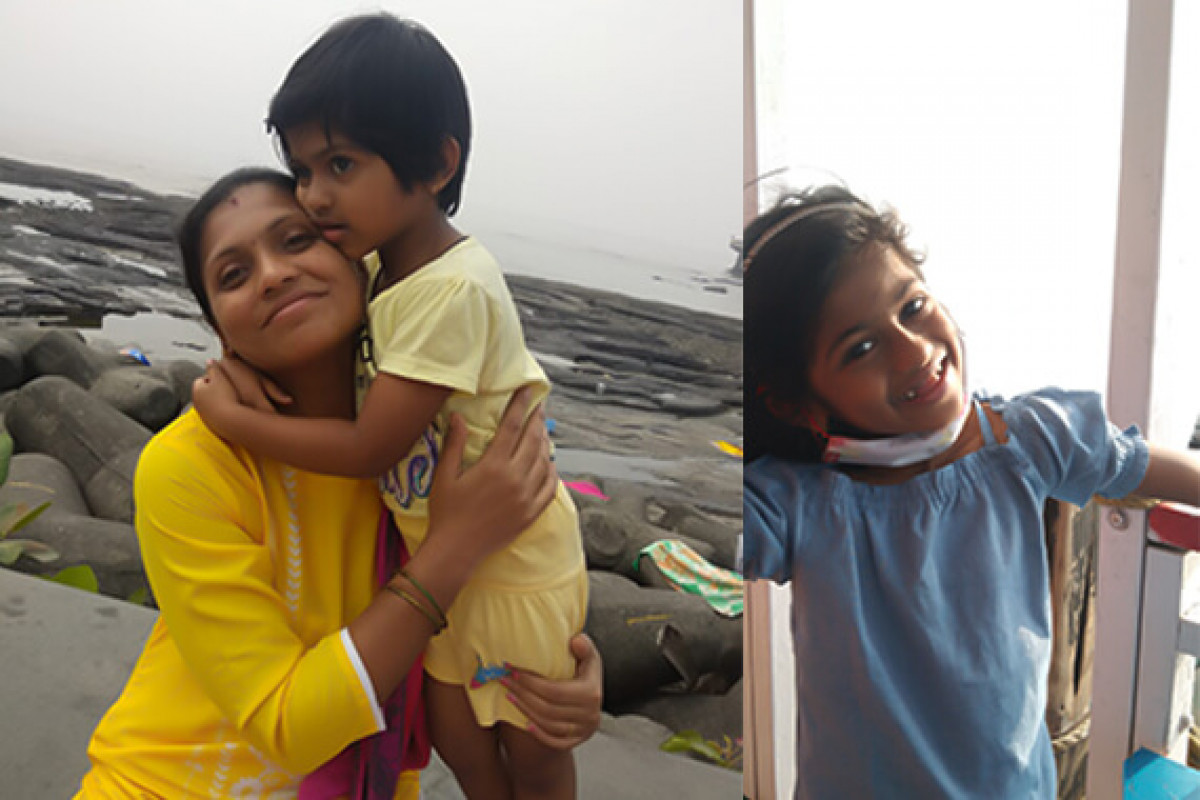 Sheetal and Suraj from Maharashtra, were like any other middle-class working parents who work hard so that they can give their best to their kids. They have a daughter Shrejal aged 7 years studying in Grade 2 at Little Angel's High School and a son Shrest, aged 1 and a half years.
Their happy life came to an end when the pandemic struck as Suraj lost his job as a production executive with a news portal since then has not been able to find an alternative job and does some part-time work whenever he finds one. This has left the family in despair as Sheetal is the only earning member in the family getting a regular income of Rs. 18,000 /- (Rupees Eighteen Thousand Only) per month which she has to pay her daughter's school fees, house rent, and all other expenses which the family incurs.
In the last academic year also Sheetal and Suraj could not pay the fees of Shrejal till the end of the year and finally when the school issued the final notice, they were forced to take a personal loan to pay the school fees. Sheetal is still paying the interest for that loan amount from her salary. Shrejal's parents have also tried in vain tried to change her school as they cannot afford the fees of Little Angel's school. However, the poor parents have not been successful as they could not find a school in the locality which had a vacant seat for their daughter. In the current academic year Sheetal cannot take fresh loans as she has not paid off the last loan and doesn't have surplus funds to pay school fees. The poor parents have approached all their relatives, local politicians, and NGOs but no help is forthcoming.
Although Shrejal has been attending school regularly in spite of regular demand from the school on a weekly basis for the school fees. Shrejal's exams are scheduled for 29th March 2023 and the school has warned her parents that she would not be allowed to appear for her final exams unless they pay Shrejal's school fees. Even Shrejal's 1st-semester results are not shown to her parents till now due to the school fees issue. Driven by desperation Sheetal sold some of her gold ornaments and paid an amount of Rs 28,485/- towards half-year fees and ancillary fees. Shrejal needs another Rs 22,050/- which sums up Rs. 50,535 (Rupees Fifty Thousand Five Hundred and Thirty Five only) to prevent the discontinuation of her daughter's studies.
"All though we are suffering in this situation our only concern is that our daughter's year should not go to waste. Please help me this time as for sure I'll manage to change her school which fits my budget.
Kindly help us to pay fees of our daughter."
-Sheetal, Shrejal's Mother