Gifted Programmer Needs Your Help to Pursue His Dreams
Gifted Programmer Needs Your Help to Pursue His Dreams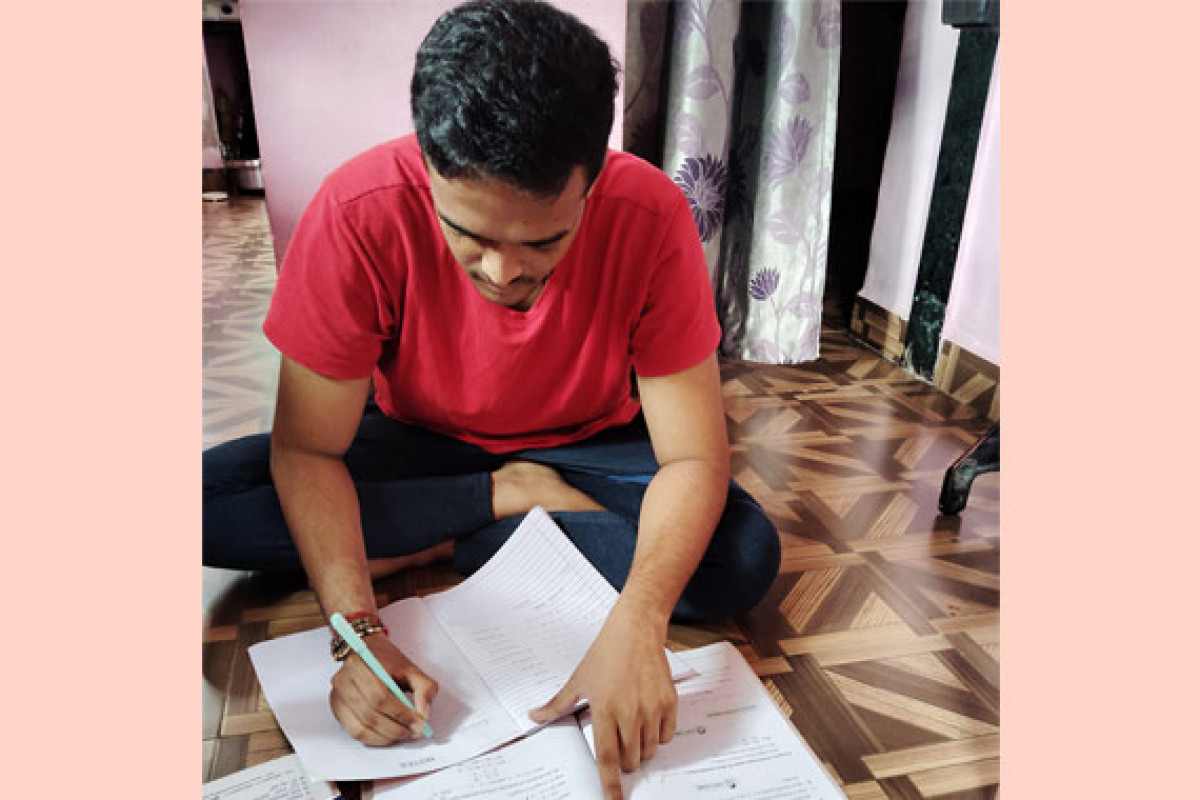 "Computers fascinated me ever since I was a child. I always wanted to be a software engineer. My passion led me to select Science for my junior year, which I passed with flying colours. But little did I know that money would become an obstacle to my dreams."
Sujeet Das
Sujeet Das is a gifted child, who has dreams of lifting his family from poverty. He believes that his brains and intellect would shoulder some burden off from his father. With his dreams of becoming a software engineer, Sujeet has a clear vision in his head.
But there is a huge obstacle in his journey. The tuition fee of his college, Bharati Vidyapeeth College of Engineering, in Navi Mumbai, Maharashtra, is Rs 1,20,000/- (Rupees One Lakh Twenty Thousand Only).
Sujeet's father, Prem, is the sole earning member of the family. He works as a housekeeper with a meagre income. He also has to pay the monthly rent from his income.
Don't let finance ruin the future of a bright young man. Please donate for Sujeet's future and share it with all your friends and family members.
Supporting Documents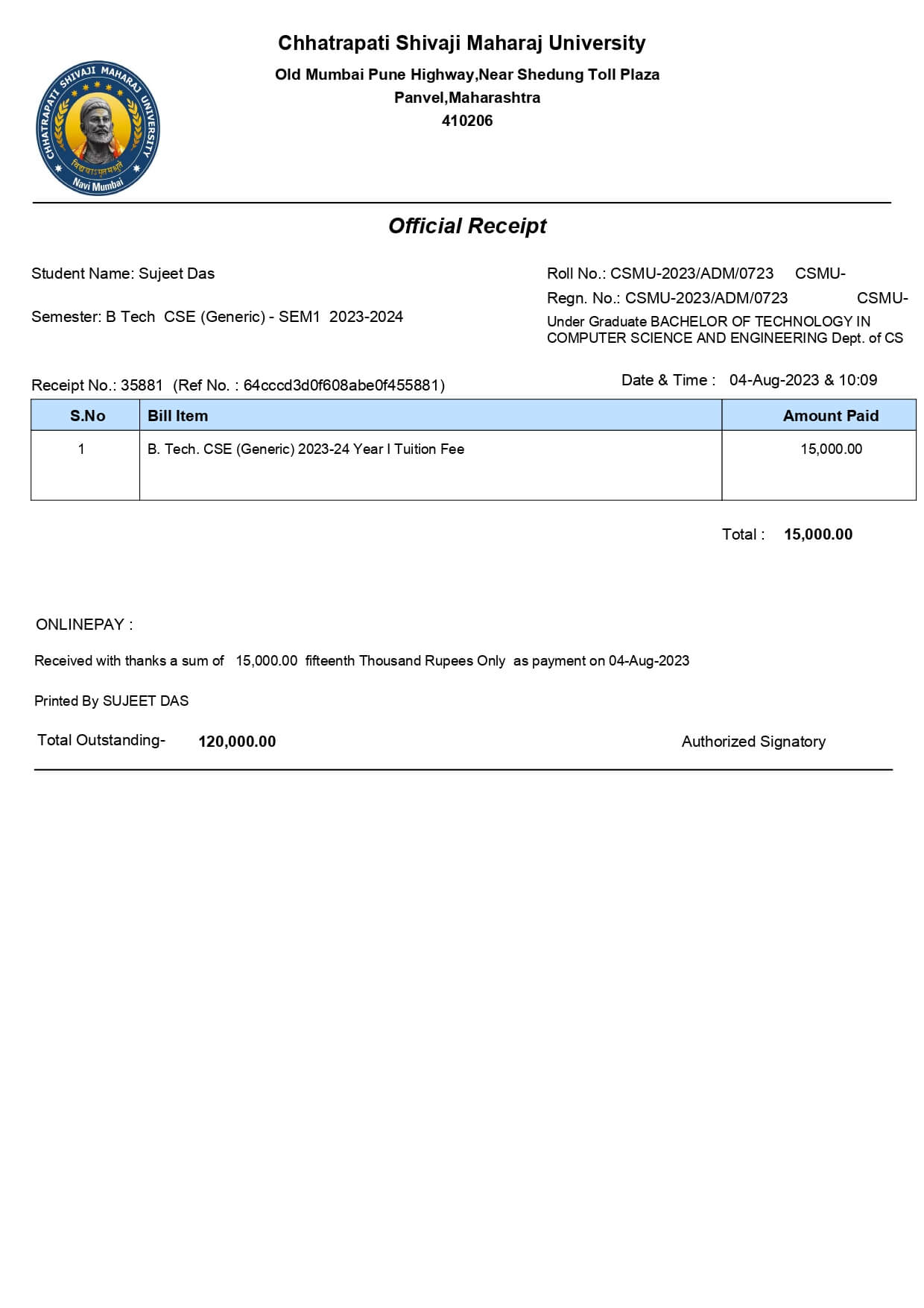 | Name | Donate Amount | Date |
| --- | --- | --- |
| Aniruddha Pal | INR 1111 | 2023-09-29 21:08:09 |
| Atul Joshi | INR 1000 | 2023-09-29 20:45:50 |
| anonymous | INR 1 | 2023-09-26 12:19:56 |