Sufiyan, born with heart disease was able to undergo surgery with the help of Filaantro
Sufiyan, born with heart disease was able to undergo surgery with the help of Filaantro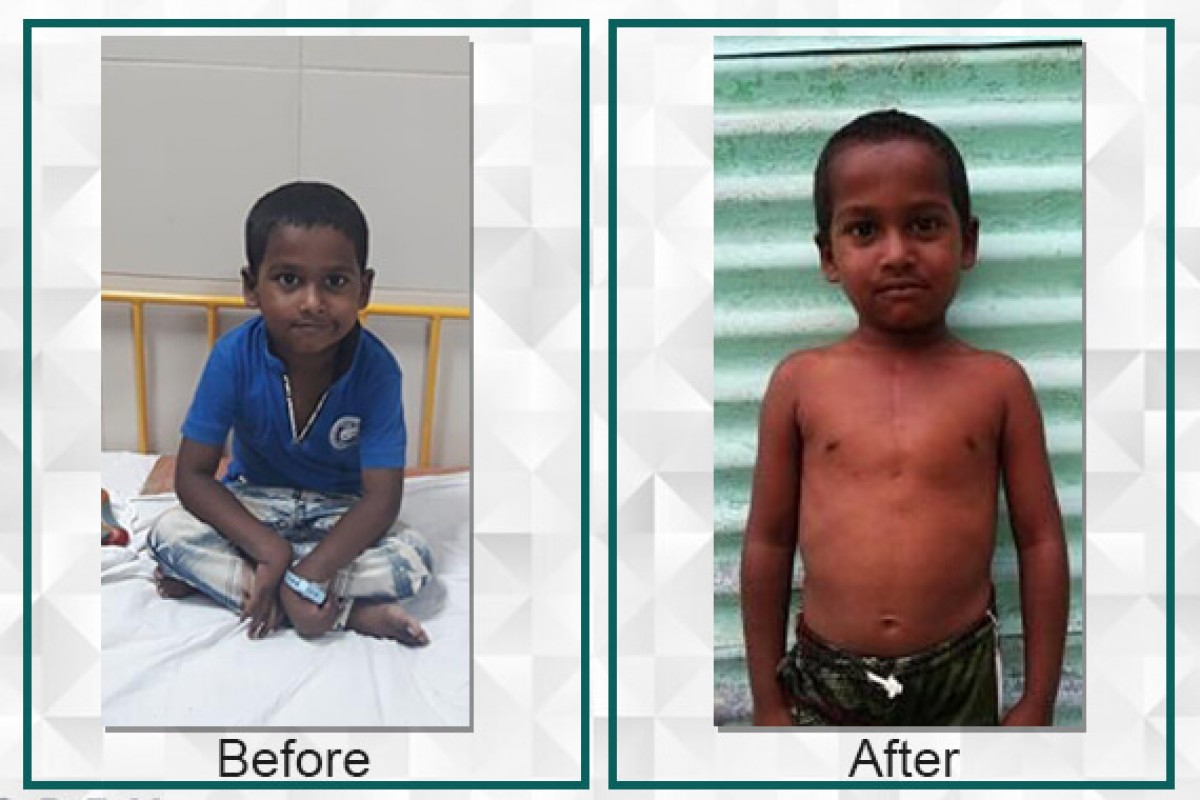 Sufiyan is a 6-year-old boy from Solapur. His father, Umarsha Makandar is a farmer, and his mother, Janabi is a housewife.
Sufiyan started experiencing pain and problems of fatigue. When taken to the hospital for a checkup, his parents learnt that he was born with heart disease. Doctors also suggested the parents take Sufiyan to Bai Jerbai Wadia Hospital, Mumbai.
As suggested by the doctor, Sufiyan was brought to Wadia hospital doctors said that the cost of Sufiyan's surgery would be Rs 2,20,000/-
His parents were worried as they did not have such a high amount. The MSW in the hospital contacted the Child Help Foundation and told about the situation of the parents. CHF assured to support the treatment.
CHF raised the required amount for the treatment.
"I was very worried about my son's treatment as we did not have money. I used to cry and pray to God for help. He heard my prayers. We are very thankful to the Child Help Foundation for their support."