With the Help of Filaantro, Sia Samantha is free from Fanconi Anemia
With the Help of Filaantro, Sia Samantha is free from Fanconi Anemia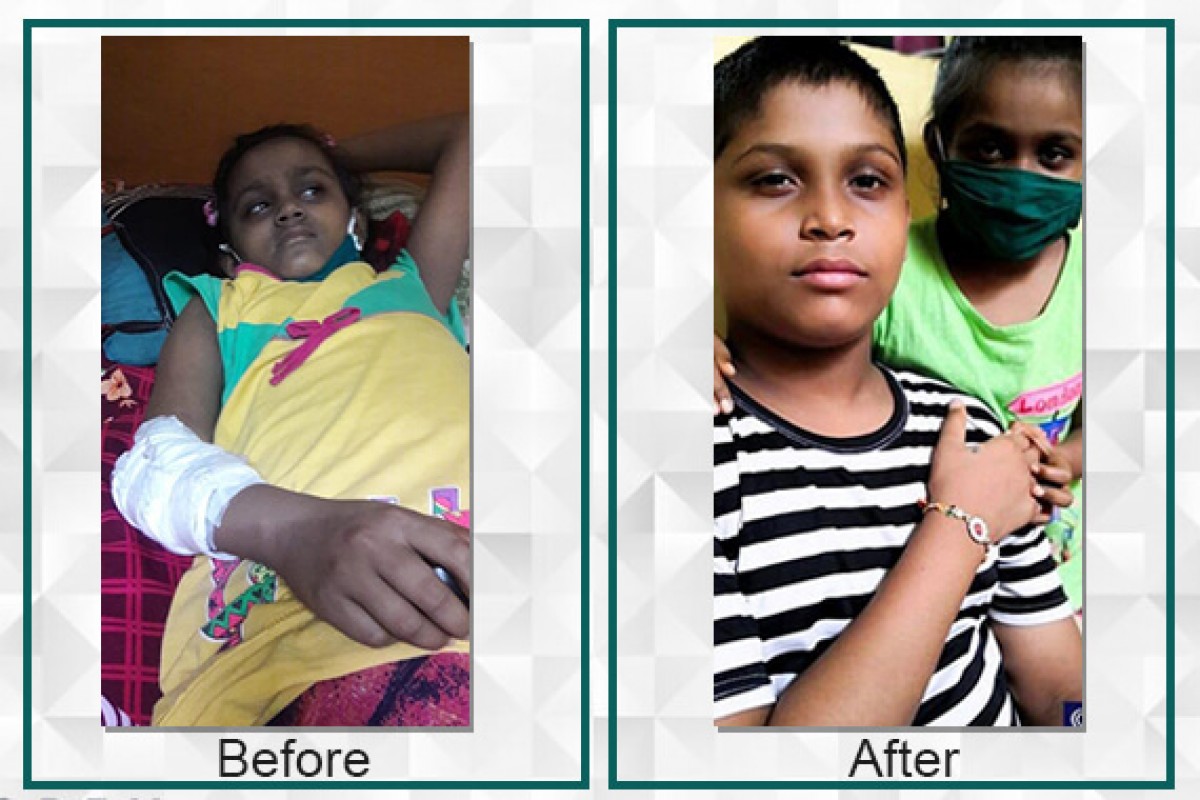 Miss. Sia Samanta is a 9 years old girl from Dahisar, Mumbai. She is studying is standard 4th. Her father, Mr. Ananda Samanta is a salesman and the only earning member of the family. Her mother, Mrs. Protima Samanta is a housewife. They are family of 4 members living in a chawl and belonging to a weaker economic class and have no support from anywhere else and no other source of income.
Sia Samantha used to be ill very frequently. Hence, she was taken to Bai Jerbai Wadia Hospital, Parel, Mumbai, Maharashtra where she was diagnosed with Fanconi Anemia (Type of blood disorder). The child was on regular medication and blood & platelet transfusion. The only curative treatment suggested by the doctors was Stem Cell Transplantation. The transplant demanded for exact match of Blood cells and luckily it was 100% matched with her elder brother's. The amount required was Rs. 16,50,000/- (Sixteen Lac Fifty Thousand Only). In such a critical situation, it became difficult for Sia's father to bear the expense of his daughter's treatment.
The cost seemed unaffordable as her father had not been working for 3 months to look after her.
The family had no other option but to raise funds for their daughter's treatment and hence they approached CHILD HELP FOUNDATION. After the necessary verifications CHF helped Sia's treatment by raising the required funds.