Only you can save Hitesh's life! He needs Bone Marrow Transplant urgently
Only you can save Hitesh's life! He needs Bone Marrow Transplant urgently
Hi, my name is Rupam Sharma and I am volunteering for Child Help Foundation, a child-centric NGO working towards the betterment of underprivileged children. Hitesh is a five-year-old boy of Mr. Dulal and Mrs. Shankari Pathra, from Bengaluru. Since he was six-month-old, Hitesh has been visiting the hospital for blood transfusions. He had to consume medicines even before he could eat regular food.
When Hitesh was half a year old, his parents noticed that he had no appetite, and had frequent fevers. When taken to a local hospital, the doctors suspected a major problem and suggested a few tests. The reports of those tests were the most terrifying news that Hitesh's parents have ever received. He was diagnosed with B- Thalassemia Major (A blood disorder that reduces the production of haemoglobin). The doctors informed them that he would need surgery in the future as his body was too young and weak at that time to undergo major surgery.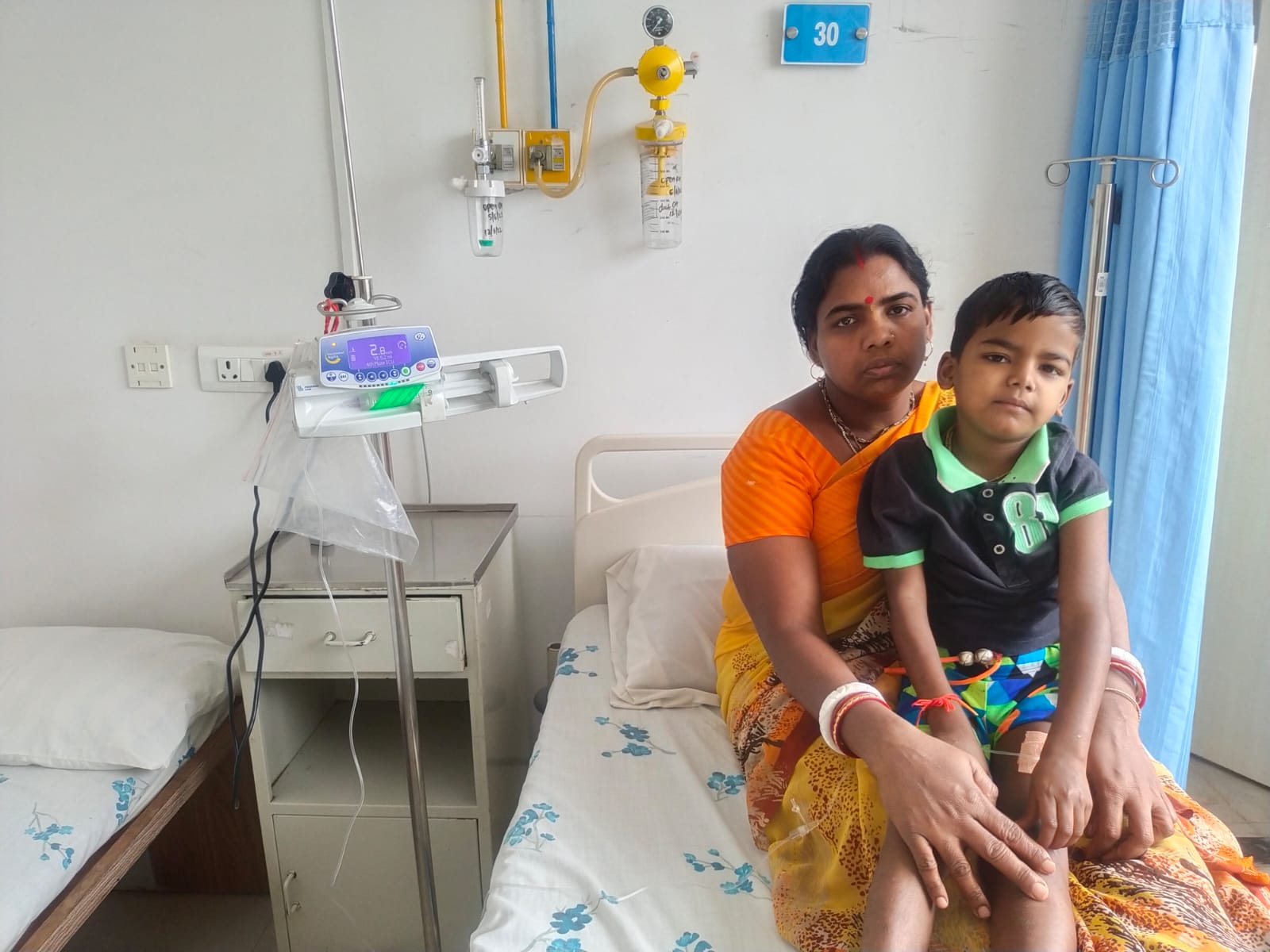 Since then, Hitesh has been visiting the hospital every month for blood transfusions. Five years later, in the year 2022, Hitesh's condition worsened. He is admitted to HCG/ MSR Cancer Centre, Bengaluru.
The doctors have suggested an Allogenic Stem Cell Transplant. Fortunately, Hitesh and his elder brother- Dheeraj make a 100% HLA (Human Leukocyte Antigen, responsible for the regulation of the immune system) match. Hence, they have a donor. The estimated cost of the surgery is Rs. 10,00,000/- (Rupees Ten Lakhs only).
Hitesh's father, Mr. Dulal is a domestic worker in a hotel and earns up to Rs. 10,000/-. Out which he has to pay Rs. 4,000/- as a monthly rent of their house and manage other monthly expenses. Hitesh's mother used to work as a domestic worker but left her job to take care of her son. They have spent all their savings on Hitesh's blood transfusions so far. They are in debt as they borrowed money for Hitesh's treatment. The estimated cost of their life-saving surgery on Hitesh is beyond their financial capabilities.
"My son means the world to me. My heart breaks every time I have to take him for a blood transfusion. How can God be so merciless with such a young child? I do not wish to lose my lovely son. You all are my last hope. Please help us!"
- Mrs Shankari (Mother)
Please help them in their times of misery. I want to help this child to have a normal life and have a fair shot in life. Please save him! Every rupee counts!