Help provide support to B/O Renuka as she fights for every breath.
Help provide support to B/O Renuka as she fights for every breath.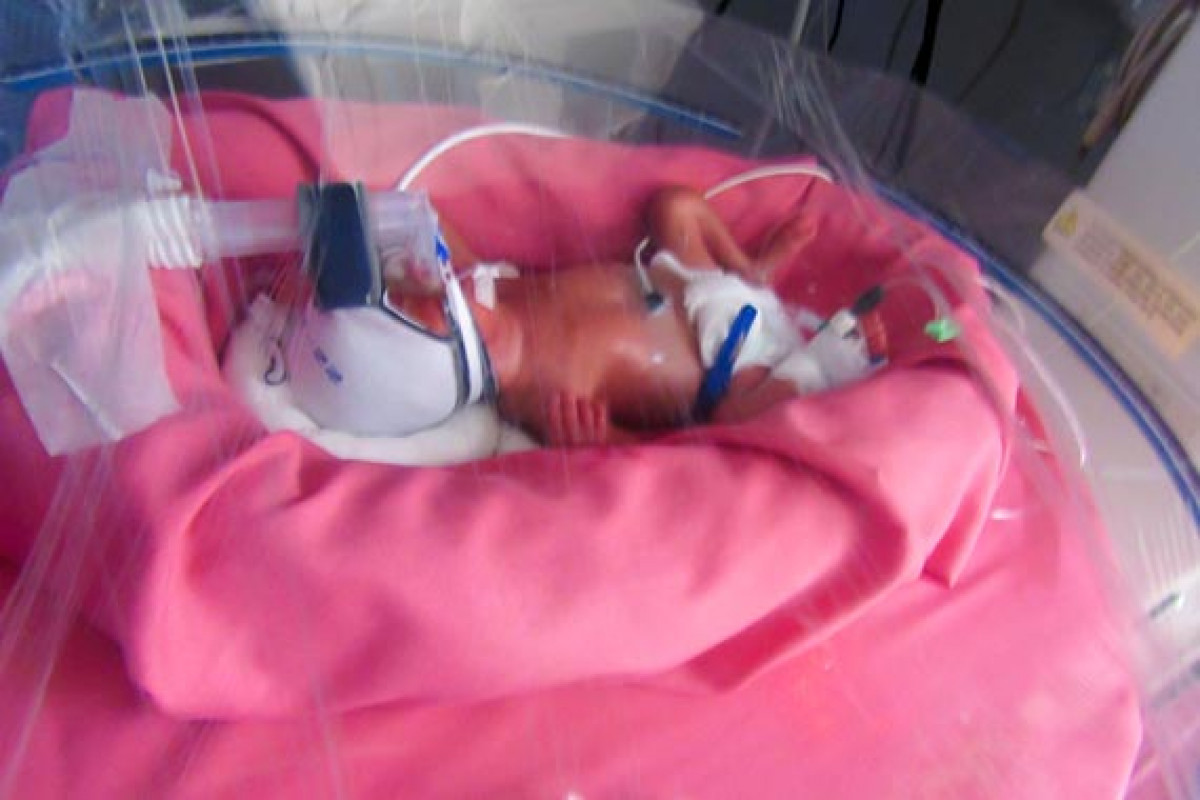 "We were ready to welcome our first baby to add all kinds of joy in our life. But Renuka started facing complications in the 7th month of her pregnancy and our baby was prematurely born. She is so tiny and it kills us to see her ill and fighting for her breaths."-
Koramuttla Siva Sankar ; (Father)
Baby of Renuka is only 6 days old. She was prematurely born in the seventh month to Mr. Koramuttla Siva Sankar and Mrs. Renuka. She is extremely underweight and weighs only 1.3 kgs. This condition brings other complications too. She cannot breathe properly and is fighting for her life. She is also suffering from Jaundice and needs urgent and consistent treatment to recover from prematurity and weakness.
The infant is now admitted at Renova Children's Hospital in Telangana. The doctors have suggested CPAP respiratory support for the baby. She needs to be kept in the NICU for 2 months for her to survive. For babies born with such complications, Ventilator Support and Proper Nursing becomes a prerequisite to save their lives. The estimated hospital charges and treatment cost is Rs. 7,00,000/- (Rupees seven lakhs only). The father works at a store as a salesman and earns only enough to manage his family. The daily costs of the hospital are beyond his affordability. He needs your support to save his only child.
"This difficult time has made us question our lives so much. The inability to treat my very own baby is very painful. I never knew such conditions would land upon us. I have already spent all the little I had to manage the stay and support for my child at the hospital. There is nothing left with me. All that Renuka and I have now is this baby born just 6 days ago. Please help us save her. I have turned here for help because I am hoping that somebody will understand what I am going through." Koramuttla Siva Sankar (Father)
How Can You Help?
-You can Donate to the Fundraiser
-You can share Bo Renuka's story on Facebook and WhatsApp so that their story reaches to more people like you who will impact her life
-You can Volunteer to Raise Funds and save Bo Renuka's life.
50% Tax Exemption under 80(G)
FUNDS DONATED WILL BE USED FOR Bo Renuka's TREATMENT
Kindly also share the fundraiser with your family and friends and help them to reach the goal. We will be grateful for your help!
Supporting Documents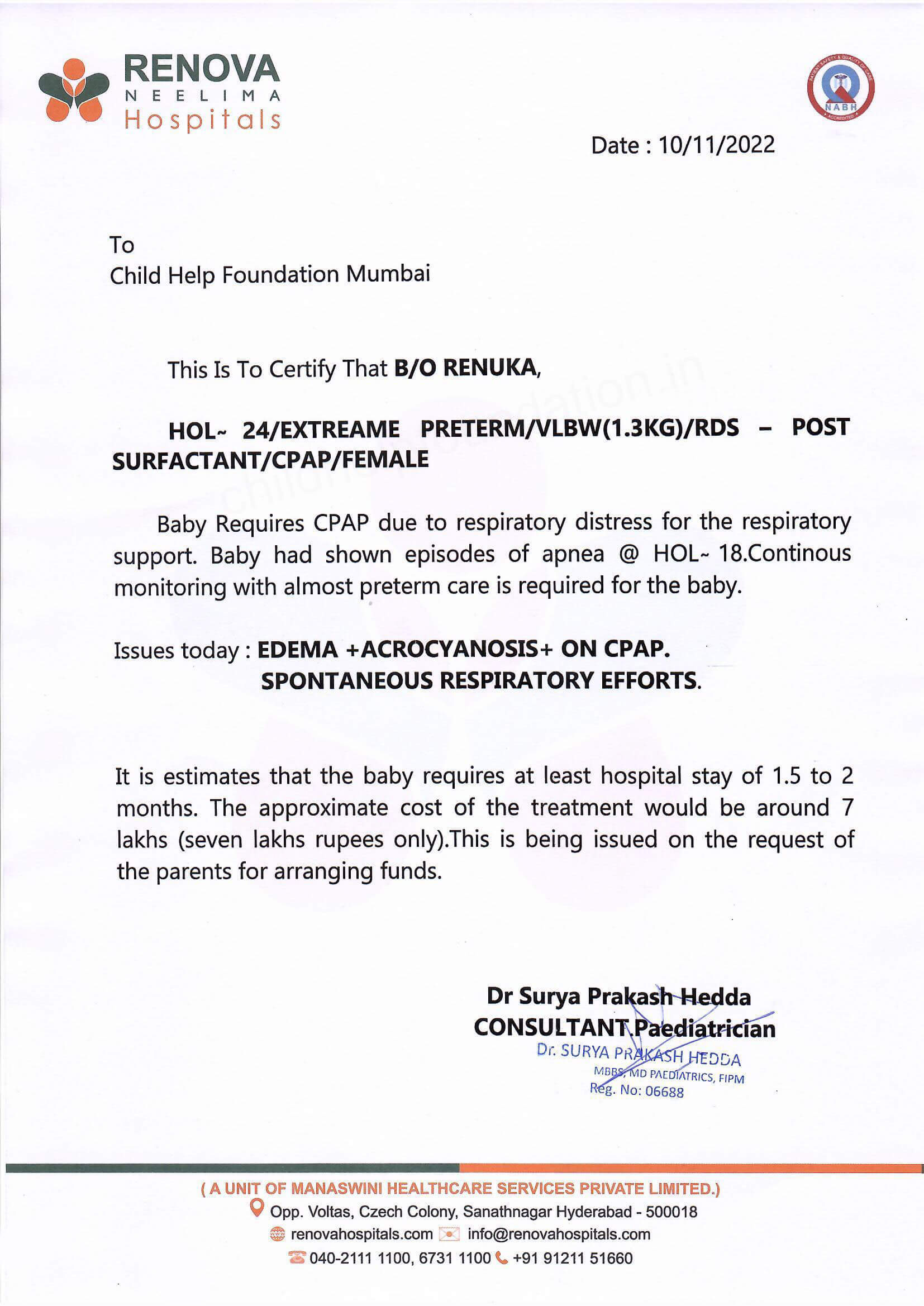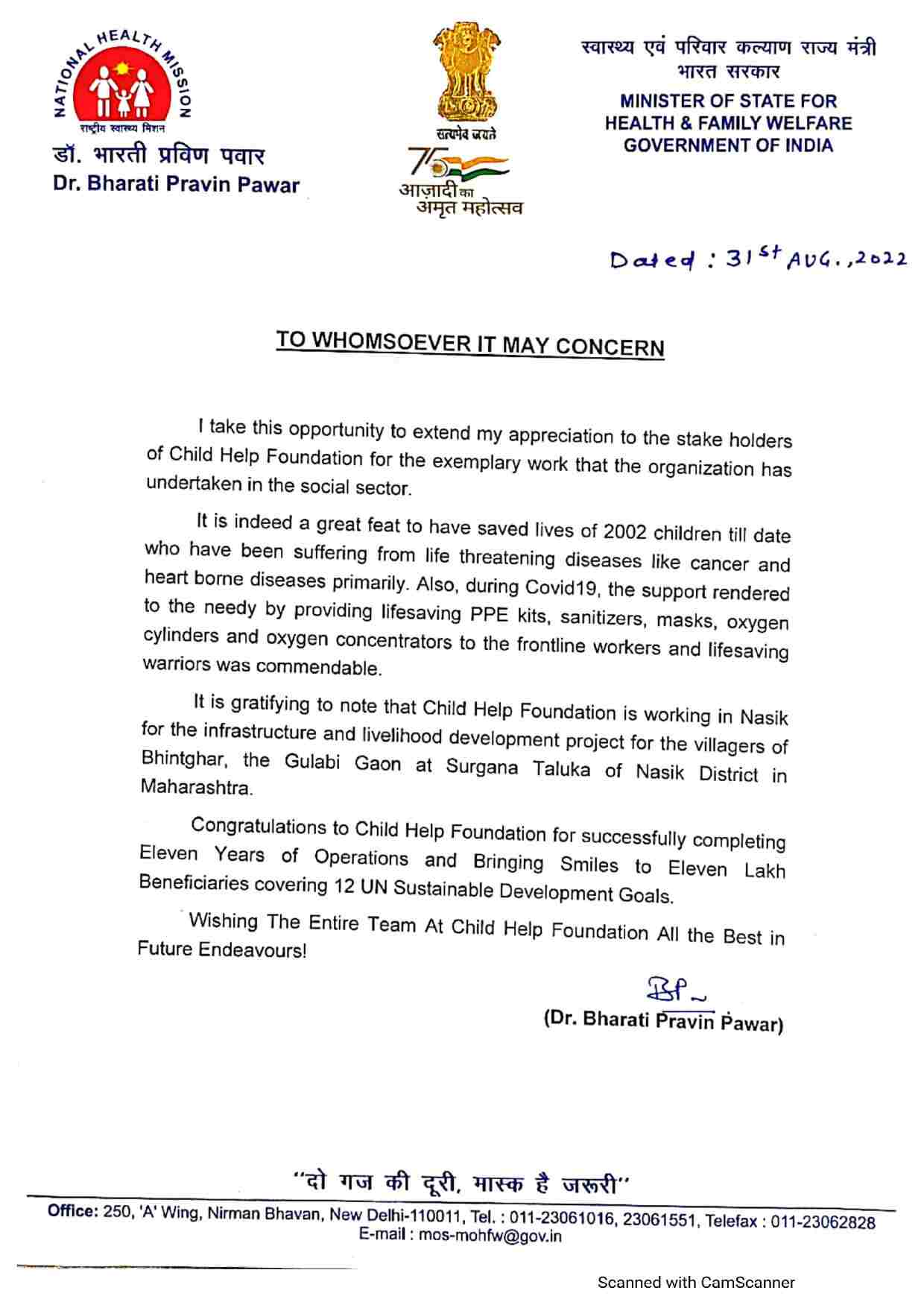 2022-12-21 10:46:07

B/o Renuka is currently kept in the NICU and has been kept under Doctors Observation.(Will be for another 30days)

2022-12-15 14:42:49

B/o Renuka is currently kept in the NICU and has been kept under Doctors Observation.(Will be for another 30days)

2022-12-12 12:14:32

B/o Renuka is currently kept in the NICU and has been kept under Doctors Observation.(Will be for another 30days)