A Kidney Transplant Can Save Ajmal's Life, Help Him!
A Kidney Transplant Can Save Ajmal's Life, Help Him!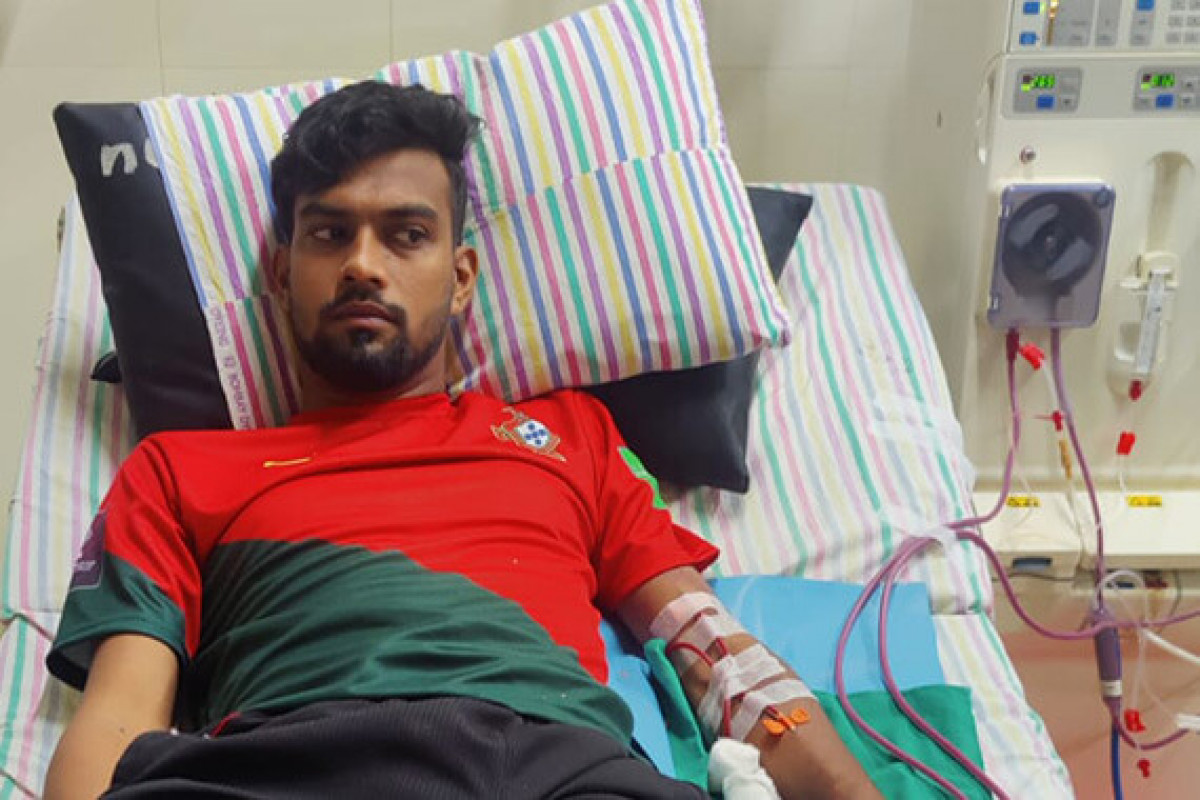 "My son, Ajmal, is such a hardworking and wonderful person. He has dreams in his eyes and aspires to improve our lives by being successful professionally. But now, I have to see him on a hospital bed twice a week for dialysis."
-Mrs. Niza (Ajmal's mother)
Niza and her husband are daily wage labourers earning a minimal income and staying in a rental accommodation in Adoor, Kerala. Both parents support their family of four consisting of themselves and their children, Ajmal and Ajmi. Their income doesn't even suffice their monthly expenses.Their only son Ajmal R. a 23 year old man has been diagnosed with End-stage Renal Disease since 2015. It's a severe kidney ailment. Ajmal has been undergoing dialysis twice a week at Holy Cross Hospital, Adoor, Kerala. Now, Ajmal's health has worsened. When taken to Ernakulam Medical Trust Hospital, the doctors advised him to undergo a Renal Transplant at the earliest. The estimated cost of the treatment is Rs. 40,00,000/- (Rupees Forty Lakhs). Ajmal's family has spent their life's earnings on his treatment so far and they have a huge debt to repay.
With time, medical expenses have exhausted the family's life earnings. They are losing hope that they can save their son. A little help can go a long way. Please help them in getting over their tough times.
| Name | Donate Amount | Date |
| --- | --- | --- |
| Sankar Panicker | INR 1000 | 2022-12-06 22:28:23 |
| Sankar Panicker | INR 1000 | 2022-12-06 22:28:23 |
| Jugendar Singh | INR 1 | 2022-12-01 17:07:53 |
| Jay | INR 1 | 2022-12-01 17:01:28 |
| Jay | INR 1 | 2022-12-01 17:01:28 |
| Jay | INR 1 | 2022-12-01 17:01:28 |
| Jay | INR 1 | 2022-12-01 17:01:28 |
| Jay | INR 1 | 2022-12-01 16:56:02 |
| Jay | INR 1 | 2022-12-01 16:48:43 |
| Jugendar Singh | INR 1 | 2022-12-01 16:09:35 |
| Shoba | INR 50 | 2022-12-01 15:53:26 |
| Santosh Kumar | INR 50 | 2022-12-01 15:36:46 |
| Child Help Foundation | INR 1 | 2022-12-01 13:30:14 |