Efforts Worth Decades Burnt to Ashes, Let's Rebuild Their Homes
Efforts Worth Decades Burnt to Ashes, Let's Rebuild Their Homes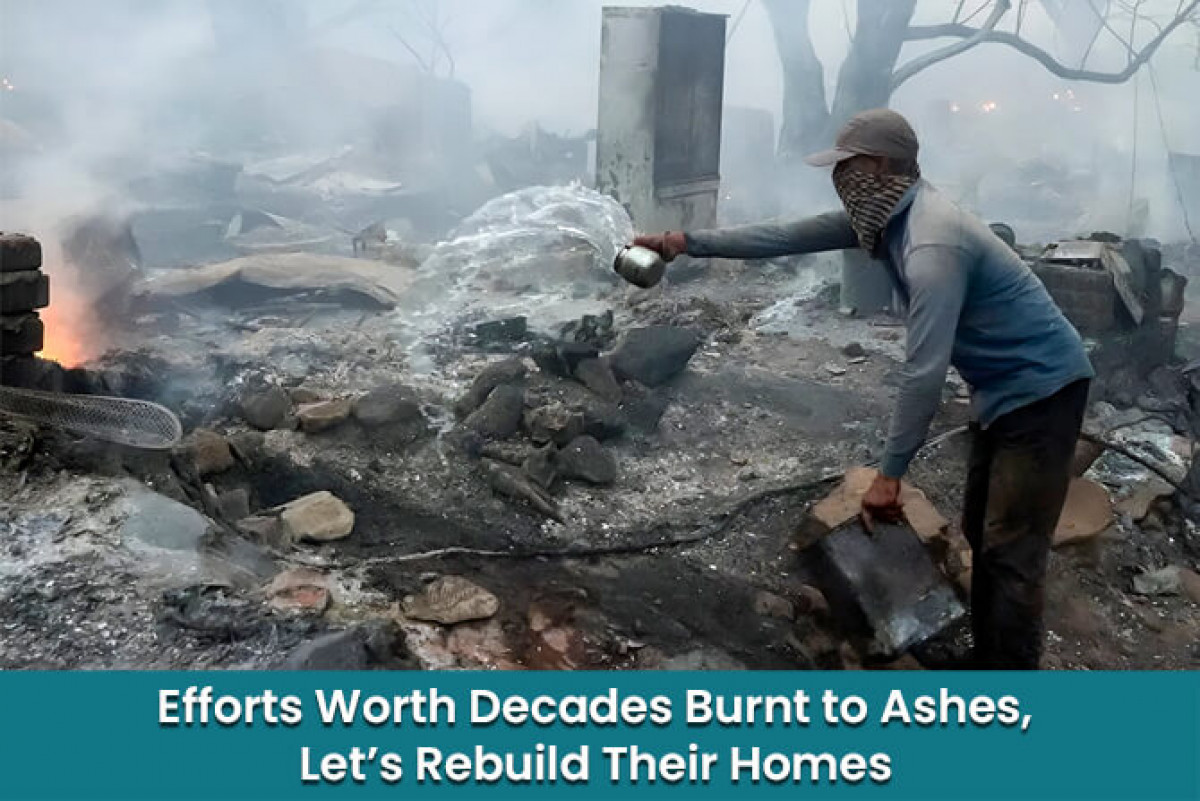 Mumbai City, known as the 'City of Dreams' is full of people who hustle day and night to bring their dreams to reality. It is truly said that this city never sleeps as an equal amount of hard work and productivity occurs at night as in the day. Land and house prices are always sky-high. It takes years and years of hard work to make a life and settle in the city. Building a house in this city and turning it into a home is tough roe to how. And when this home is built, it's a remarkable achievement altogether!
As the city tells the stories of such sweet achievements, it has some devastating ones as well. In the Malad East, Appapada area of Mumbai, a blazing fire broke out on 13th March in the afternoon. The cause of the fire was reported as a cylinder blast. The fire caught several ashes burning them down to ashes and leaving a few severe casualties. The ones who had left home for work in the morning when haphazardly reached the location found that nothing was left save.
The ones who lost their houses just in the span of a few minutes, it is a dreadful situation to face. With no belongings left and home to go to, they are spending days with difficulties. It took them years to build these houses and living in this city without a roof is a nightmare. We cannot let them lose their hope, we cannot let them just be, vulnerable to the challenges of the city. Together, let us help them build their life back. Let's start by helping them to rebuild their homes.
Humanity is the greatest religion. Let us follow it.
| Name | Donate Amount | Date |
| --- | --- | --- |
| Kishan Raval | INR 100 | 2023-04-03 18:32:21 |