Pranjal's parents are happy after all the funds were raised for Pranjal's surgery
Pranjal's parents are happy after all the funds were raised for Pranjal's surgery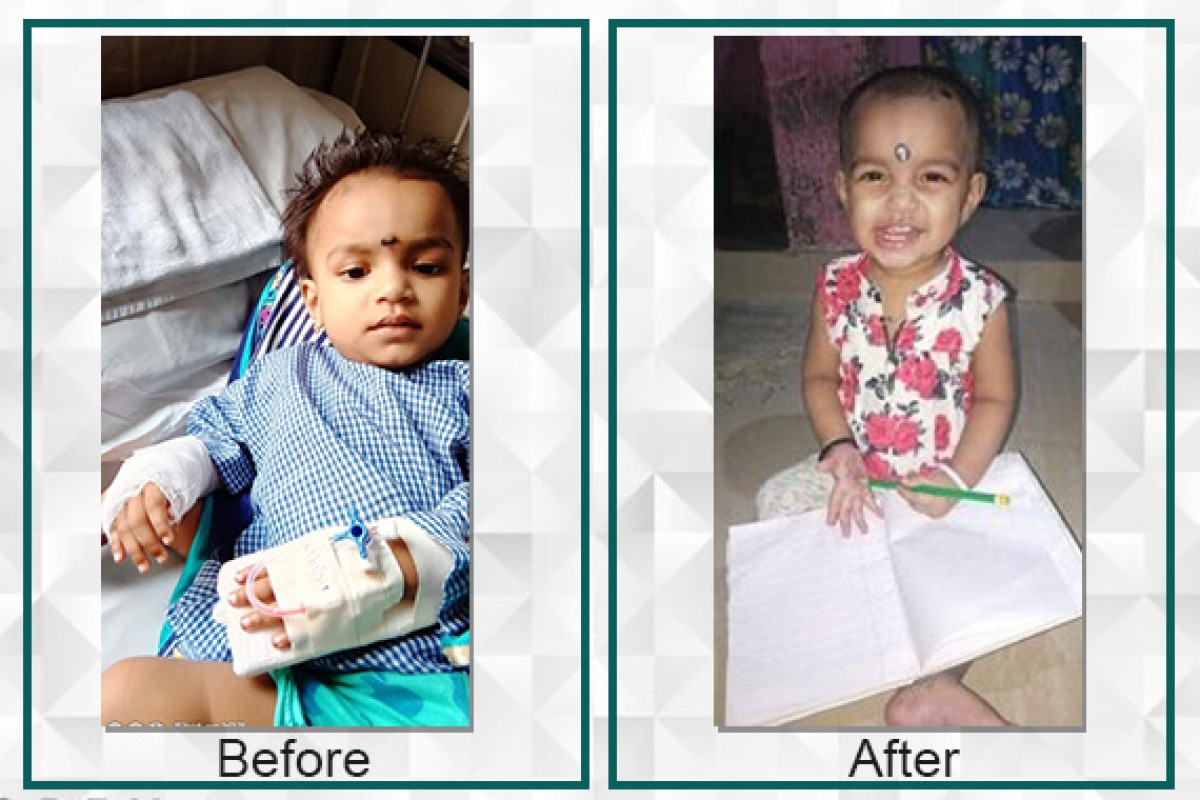 Pranjal a 1 year 6 month old baby lives in Mumbai. Her father, Rajesh Warkhandkar works in a private company and her mother is a part time receptionist. Pranjal's parents experienced bulging in her stomach. When diagnosed the doctors said that she has a tumor in her stomach. Pranjal was admitted in Bombay hospital for her treatment. It was decided that
Pranjal's chemotherapy would he done in Bombay hospital and her surgery would be done in Nanavati hospital.
The cost of her treatment was 2,51,830/-. Pranjal's parents were worried as they did not have the finances. The Social worker in the hospital advised her father to contact Child Help Foundation. After
talking to the doctors and the MSW CHF assured of supporting Pranjal. CHF raised the required funds for Pranjal's treatment.
"I was very tensed as to how I will get my daughter treated, but Child Help Foundation came up to help us. I alone would not have been able to do it as I have a lot of expenses to look after. Thank you CHF."