Om is now out of danger after getting help from Filaantro
Om is now out of danger after getting help from Filaantro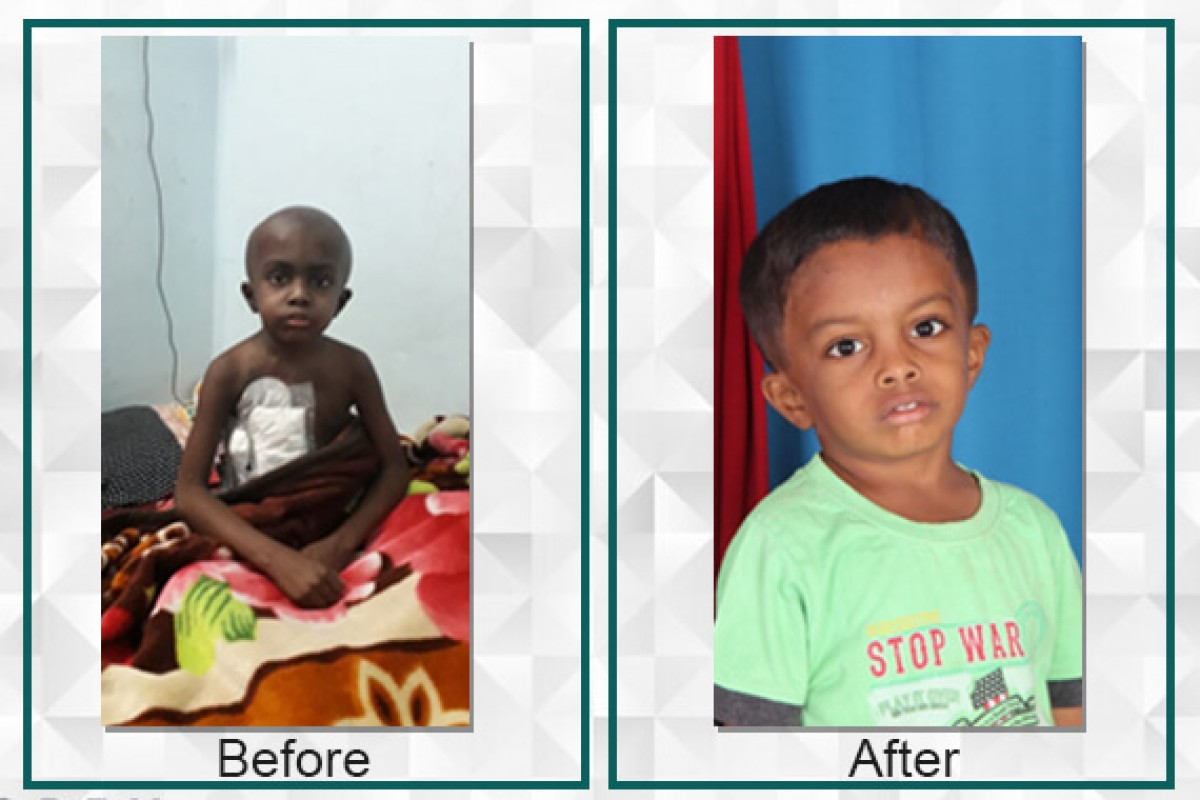 Om a 7-year-old boy studies in class 1st. He is a resident of Sangli and lives with his family. Om's father, Walmiki Dinde is the only earning person in the family of Six members, and his mother, Sunita Dinde is a housewife.
At the age of 4, Om started having deficiency in his blood. He also started having swelling in his body. His parents took him to Sahyadri Hospital, Pune. After the tests, Om was diagnosed with Congenital Dyserythropoietic Anemia CDA (a type of blood disorder similar to Thalassemia). Doctors suggested that he needs to go for Bone Marrow Transplant. Om's elder sister (Vaishnavi Dinde) was his donor for BMT.
The treatment cost was Rs. 15,00,000/- which made Om's father worry more as he did not have this much finance. This is when the MSW in the hospital contacted Child Help Foundation for helping Om. After talking to the MSW, CHF approved of supporting Om's surgery. CHF raised the required funds for the treatment.
Om's BMT is done and now he goes to the hospital for regular treatment.
"Om is very dear to me and after learning about his disease I was terrified that I would lose my dear child as we did not have finances. But the MSW in hospital and Child Help Foundation were like angels to us who supported us. I am very grateful to Child Help Foundation for helping us."