Bending to her Spinal Deformity, Nahida seeks a fulfilling childhood
Bending to her Spinal Deformity, Nahida seeks a fulfilling childhood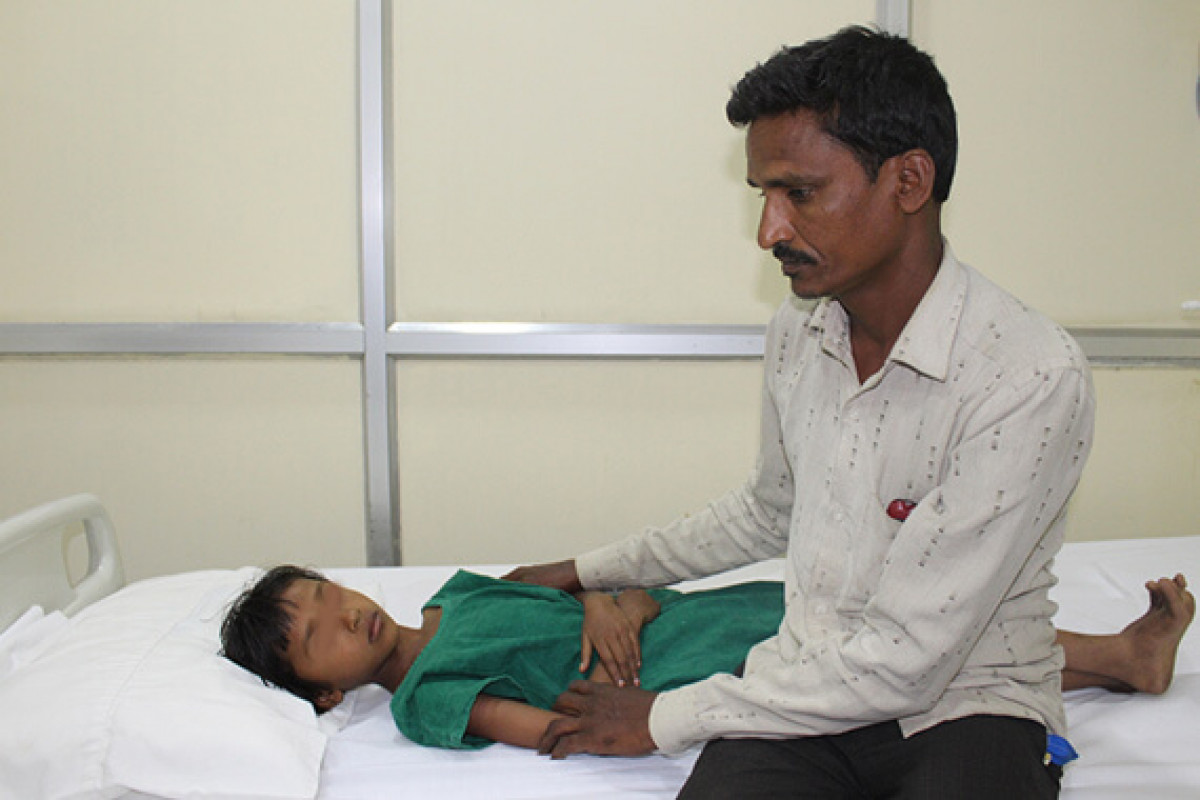 "My daughter, Nahida is eight-years-old. She should be out playing with her friends. But her spinal condition has made her a recluse. Instead, she spends her days staring out of the window with a gaze of longing. How I wish I could give her a normal childhood. But alas! I am powerless as my hands are chained by the shackles of poverty."-
Mohed ; (Father)
In the village of Chimmaidial, Karnataka stays an eight-year-old girl named Nahida Begum. Nahida hopes that one day she will be able to experience the joys and pleasures of her childhood like her siblings and peers. But Dorsolumbar Kyphoscoliosis has become a huge obstacle to her simple wish.
Nahida's parents, Mohed and Maherunnisa, do their best to bring her joy. But they know that their efforts can do little. Doctors at Department of Spine & Joint Surgery Bhagwan Mahaveer Jain Hospital in Bengaluru have said that Nahida would require Pedicle Screws instrumentation, deformity correction, vertebral column resection and fusion. The total cost of the entire treatment is coming at Rs. 3,80,000/- ( Rupees Three lakh eighty thousand only)
Mohed works as an Ice-Cream Vendor, who has no fixed monthly income. With his meagre earnings, he has to manage his family of seven. The only hope left for Nahida is through your donations and shares.
Please donate as much as you can and share this fundraiser with all your friends and family members.
How Can You Help?
-You can Donate to the Fundraiser
-You can share Nahida's story on Facebook and WhatsApp so that their story reaches to more people like you who will impact her life
-You can Volunteer to Raise Funds and save Nahida's life.
50% Tax Exemption under 80(G)
FUNDS DONATED WILL BE USED FOR Nahida's TREATMENT
Kindly also share the fundraiser with your family and friends and help them to reach the goal. We will be grateful for your help!
Supporting Documents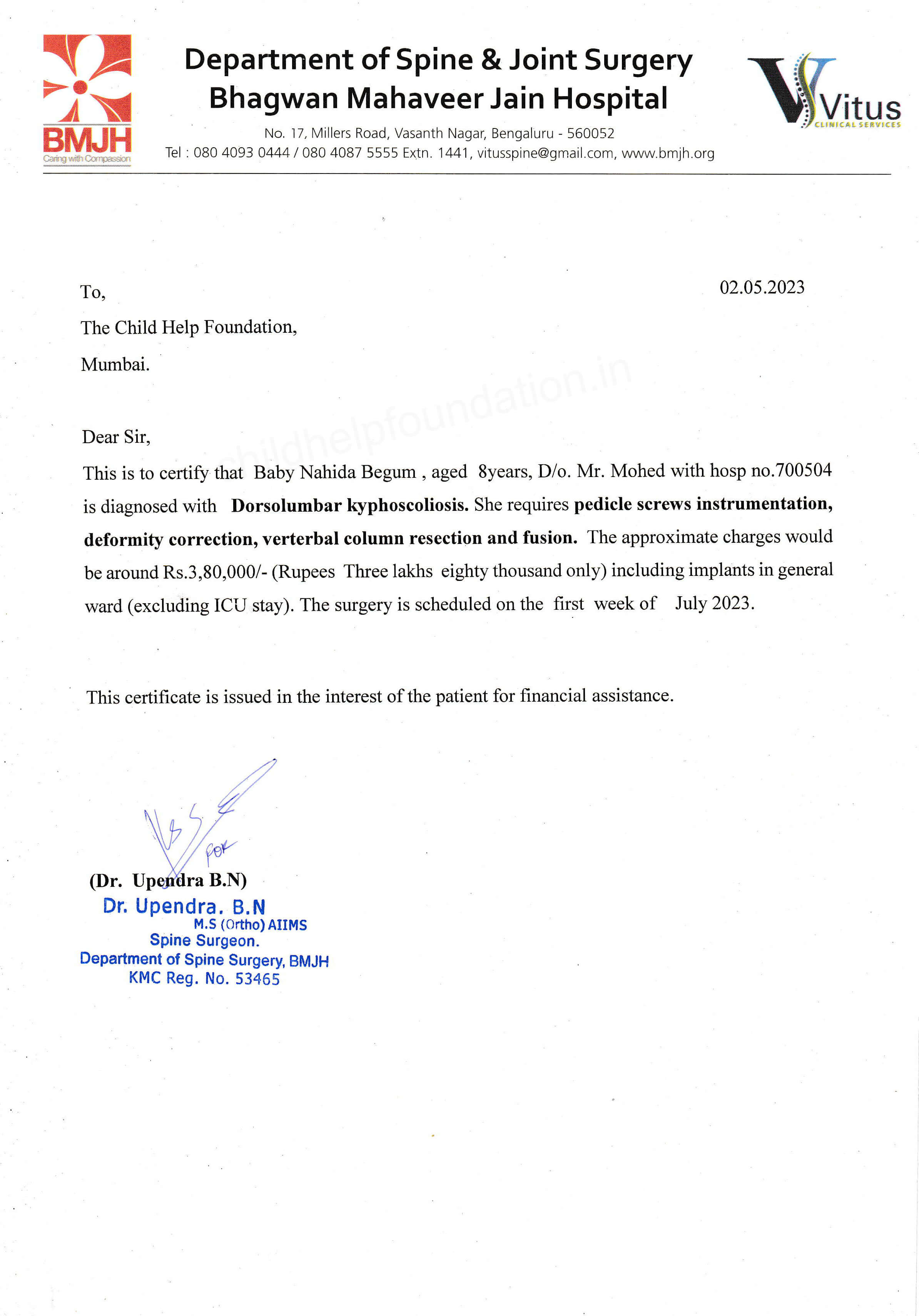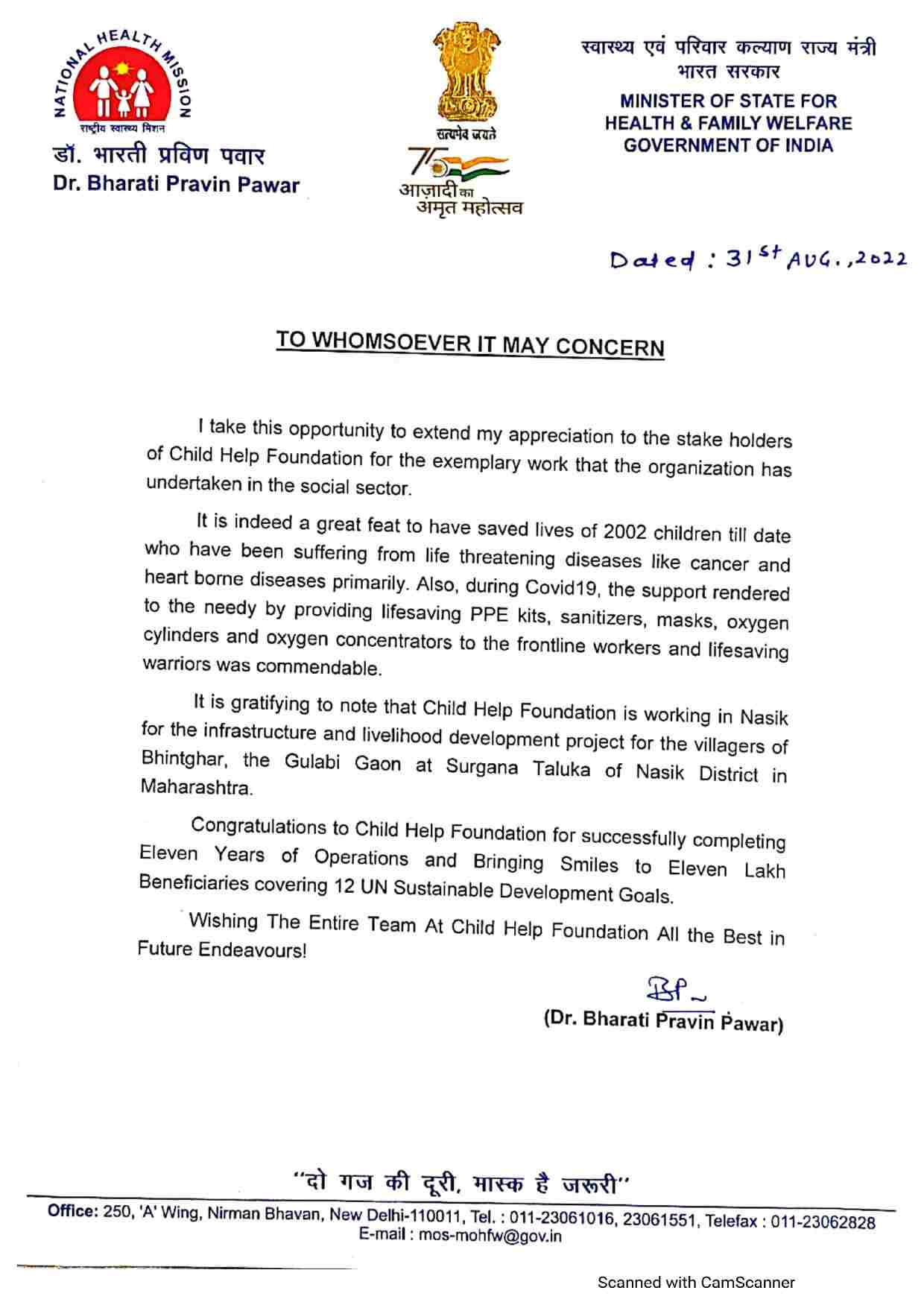 2023-05-19 16:32:56

Nahida is currently at Home,Would be visiting the Hospital on the treating Doctors call