Naba has become the star after surgery and she is a more active child now
Naba has become the star after surgery and she is a more active child now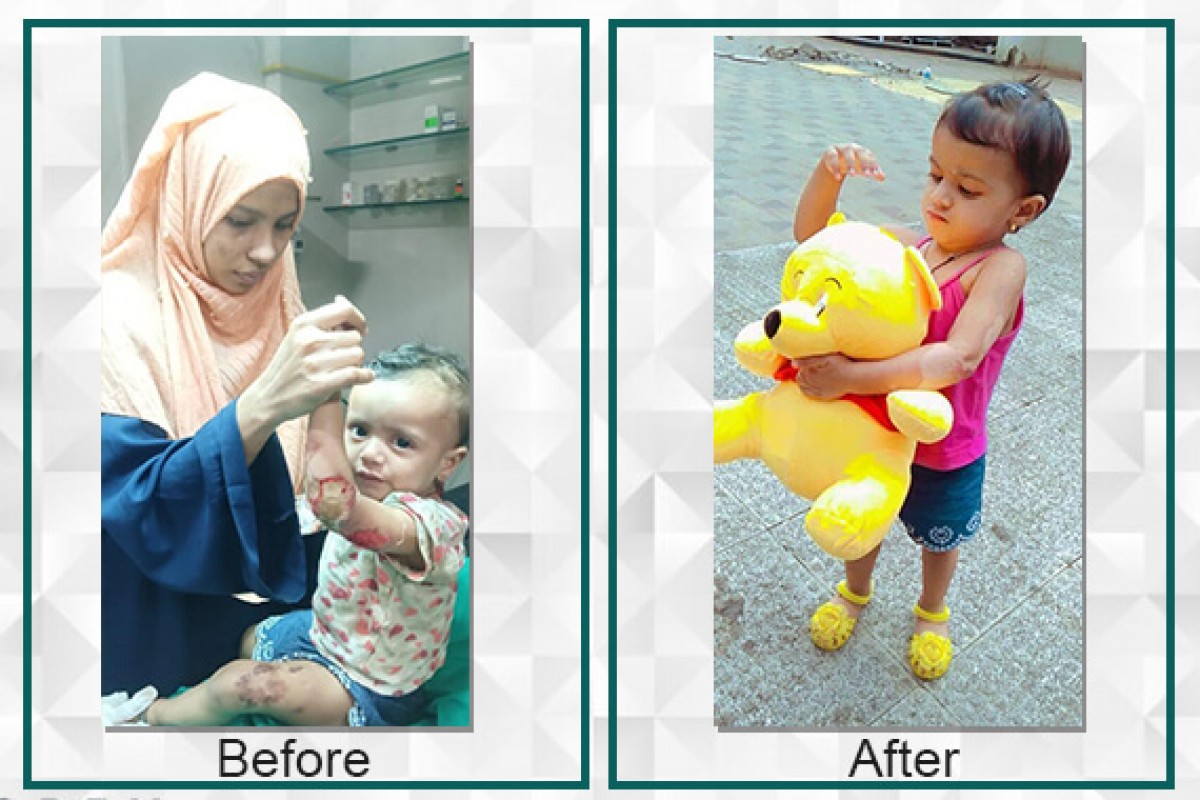 Naba, a 1year old daughter of Saniya Ansari and Mohammad Zaid Ansari. She is a very playful and cute child. Naba's father is a daily wage labour and her mother is a housewife.
Naba was in aunty's arms in the kitchen on a winter afternoon. All of a sudden her aunty's leg slipped due to the socks she was wearing and Naba fell from her arms on a pot of hot daal.
The hot daal caused grade 2 burns on her hand and feet. She was immediately rushed to GSK Wellness hospital where she was admitted for her treatment.
Doctors said that she will need Skin grafting treatment which will cost 3,34,000/-. Naba's father being a labourer was worried about the treatment cost. This is when the MSW in the hospital contacted Child Help Foundation for support.
The CHF team visited the hospital to see Naba and assured of supporting her treatment. CHF raised the required amount for her treatment.
"She has become the star of our hospital now. She is such an active child. God bless her recovery". Dr.satyen.