Life Dependent on Blood Transfusions, Save 10-Year-Old Kirti
Life Dependent on Blood Transfusions, Save 10-Year-Old Kirti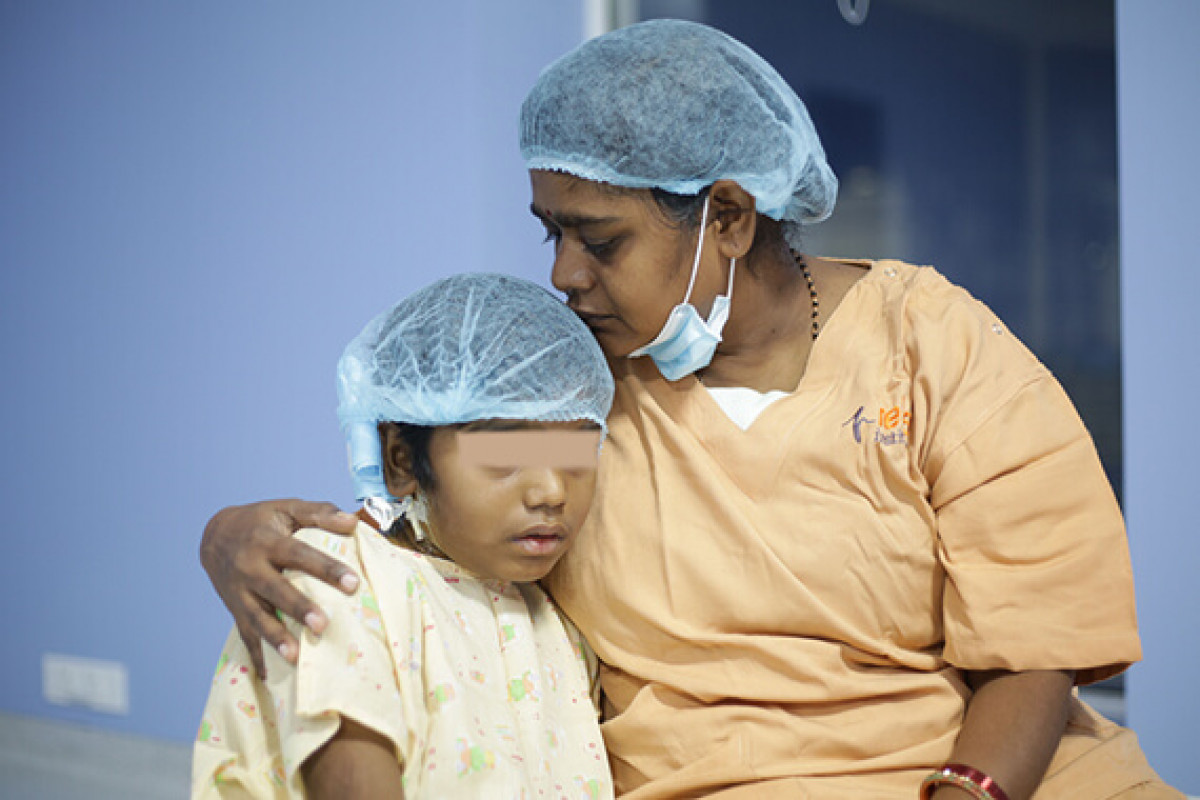 "Ever since my Lokesh turned two, a single day's comfort has become a distant dream for him. He always keeps asking me, when his visits to the hospital would come to an end. At such a moment, I have no option but to give him false assurances. But I don't know how long I can continue this. I fear that one day I might have to look into his innocent eyes, and break the harsh truth to him."-
Keerthi Balaji ; (Father)
Kirti Lokesh, a ten-year-old child, has been cursed by Thalassemia Major. His childhood has been caged because of this disease. It all started when Lokesh was two years old. What started as a mere fever turned into an unimaginable catastrophe. Soon, he started losing strength in his body, and he shrunk into skin and bones. After undergoing numerous tests, Lokesh was diagnosed with this bloodthirsty disease.
Doctors at Rela Hospital, Chennai have said that he needs to undergo blood transfusions after fixed intervals. But these painful transfusions are only buying him some time, the only way to free him from pain is through a bone marrow transplant. But the transplant comes with a price tag of Rs 35,00,000/- (Rupees Thirty-Five Lakhs)
Kirti's father, Keerthi Balaji is an auto driver in Visakhapatnam, Andhra Pradesh. He barely earns enough to feed his family of five. Somehow he has managed to arrange some amount for his treatment. But right now he has exhausted all sources of funding. He has no option but to rely on your kindness and generosity. Please come to the aid of this ten-year-old child, who has been forced to battle such a dreadful disease. Your support can bring back his smile, his joviality, and his playful nature. And he will be able to live with his family to create the bright future that awaits him. Please donate as much as you can for the sake of Lokesh. His life is in your hands right now.
How Can You Help?
-You can Donate to the Fundraiser
-You can share Lokesh's story on Facebook and WhatsApp so that their story reaches to more people like you who will impact his life
-You can Volunteer to Raise Funds and save Lokesh's life.
50% Tax Exemption under 80(G)
FUNDS DONATED WILL BE USED FOR Lokesh's TREATMENT
Kindly also share the fundraiser with your family and friends and help them to reach the goal. We will be grateful for your help!
Supporting Documents