Kundan diagnosed with a heart defect was able to undergo immediate surgery with the raised fund
Kundan diagnosed with a heart defect was able to undergo immediate surgery with the raised fund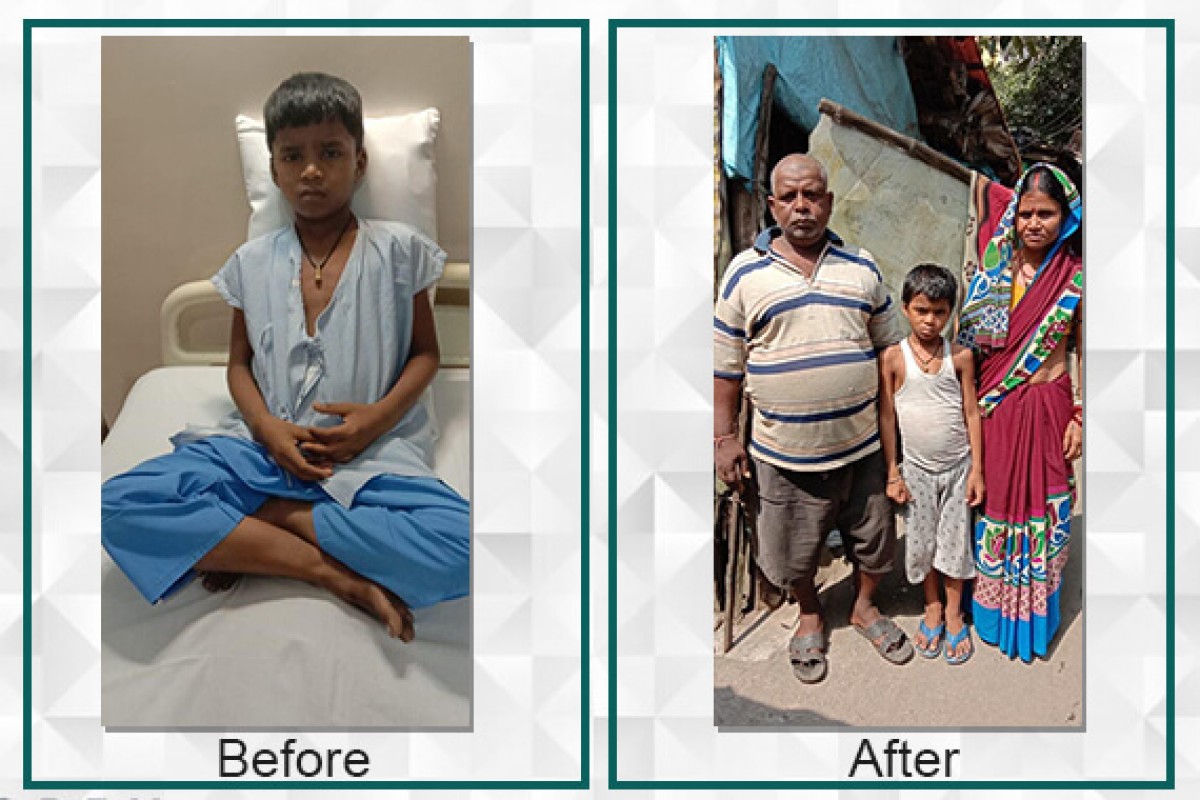 Kundan, an eight-year -old boy is the youngest in the family among 4 elder sisters. His father, Narendra Rai is a rickshaw puller and his mother, Rajkumari Devi is a housewife. Kundan's father is the only earning member in the family.
Kundan suddenly developed a problem of breathing and also could not eat or drink properly. When taken to the doctor he was diagnosed with a heart defect. The doctor said that Kundan requires immediate surgery. The cost of his surgery was 2,40,000/-.
The doctor asked the parents to contact Child Help Foundation (CHF) as their financial condition was very weak. The parents contacted CHF for support. After the necessary verifications, CHF supported Kundan's surgery by raising the required amount for the surgery.