Human distress in the remote villages of Konkan belt
Human distress in the remote villages of Konkan belt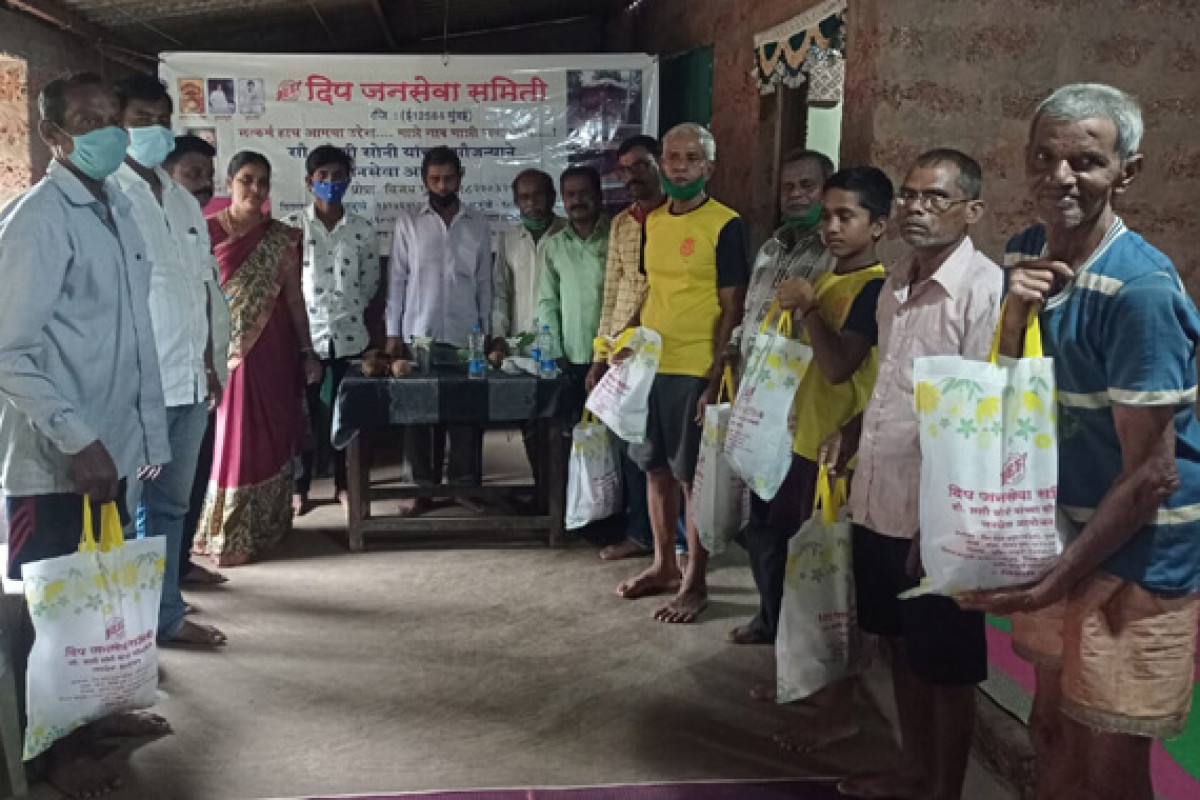 Deep Janseva Samiti a NGO was started the in the year 1991 by Mrs. Shashi Soni with a mission to help the underprivileged sections of the society. Mrs. Soni started her philanthropic journey from Deep Mandap in Mulund West by helping the poorer sections of the society in this Mumbai suburb. Her model of social service was not driven by any ulterior political motives but purely to help the disadvantaged driven by a passion. Human misery has always moved Mrs. Shashi Soni in every situation and Deep Janseva Samiti is the vehicle which has been addressing this issue through its various programmes.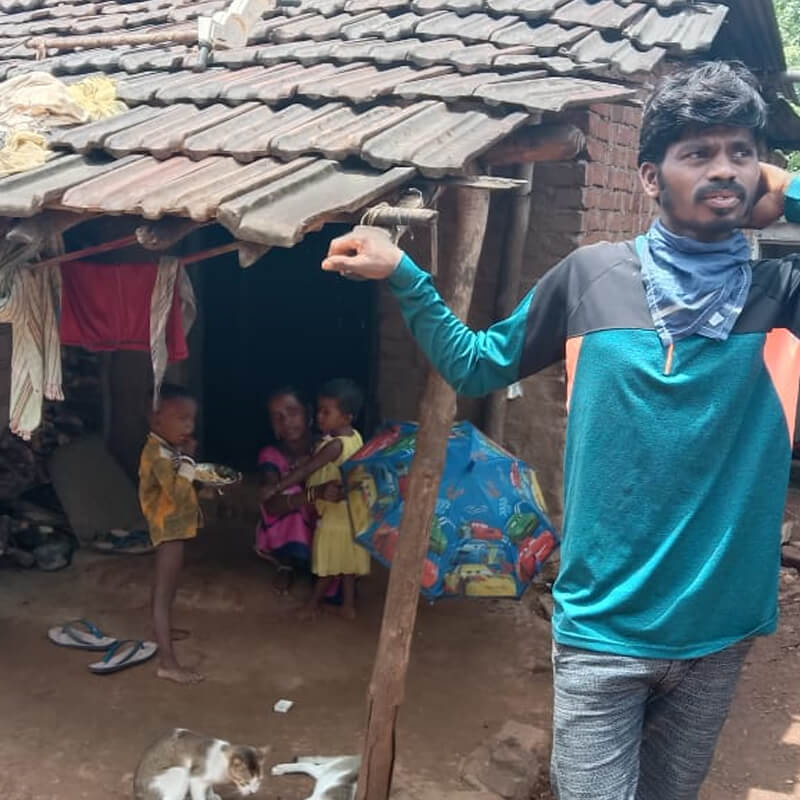 When Mrs Soni heard about the stories of the tribals in the Konkan belt namely Raigad and Ratnagiri districts being adversely affected by the Corona pandemic as men had lost jobs and their sources of livelihood, her motherly feelings were reignited and she could not rest without addressing this problem.
Since most of these villagers had no work or food, she decided to form a team of volunteers with her NGO Deep Janseva Samiti to distribute ration kits to these villagers. Helping her in this effort was the Mumbai based Salunkhe family with roots in the Konkan belt. So far Mrs Soni using her own personal finances and with the services of Deep Janseva volunteers and Salunkhe family has distributed ration kits to 1000+ families in Chiveli, Anjanwel, Gondhle, Kadavli, Tamhane, Chiplun, Indapur and Kowndhar in the Konkan belt. Each ration kit costs Rupees Eight Hundred Fifty and consists of food items, cleaning items and umbrella or raincoat. The God mother to the distressed Mrs. Soni is planning to support these tribals until the pandemic situation is a thing of the past for them.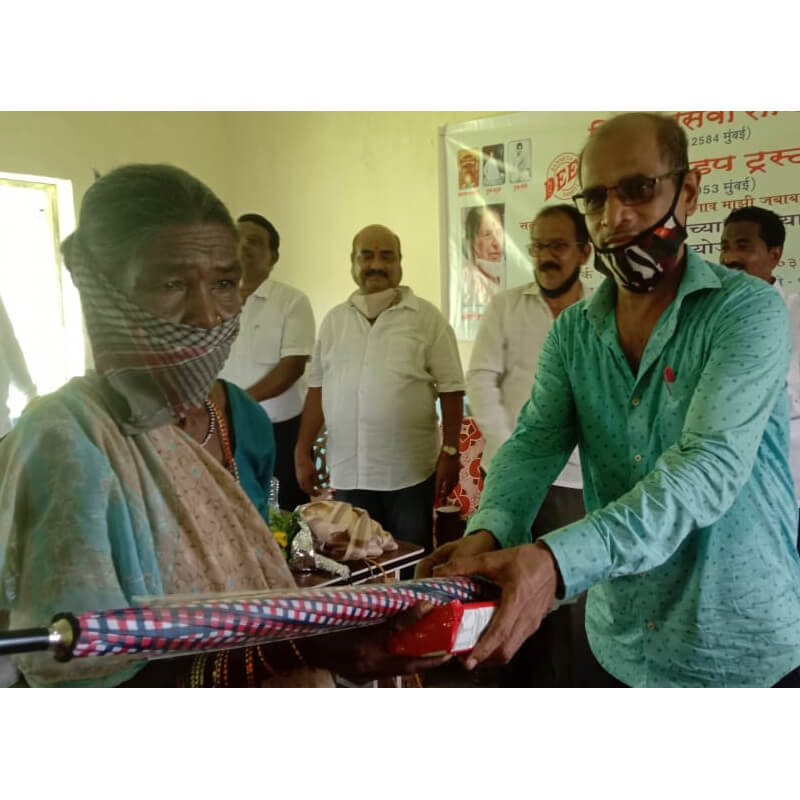 Now the journey started by Mrs Soni will continue to reach the remotest of villages. The Deep Janseva team headed by Sunil has identified neighboring villages consisting of 1200 families which were badly affected by the recent floods in Maharashtra in the month of July 2021 and she wants to distribute ration kits to these families. This requires additional funds.
The Deep Janseva team appeals to all sections of mankind to join hands in this mission by donating generously and making it happen by meeting the fund requirement of Rs 10,20,000/-. Please donate generously to the best of your ability.