A 5-year-old is fighting in ICU for his life! Help him survive
A 5-year-old is fighting in ICU for his life! Help him survive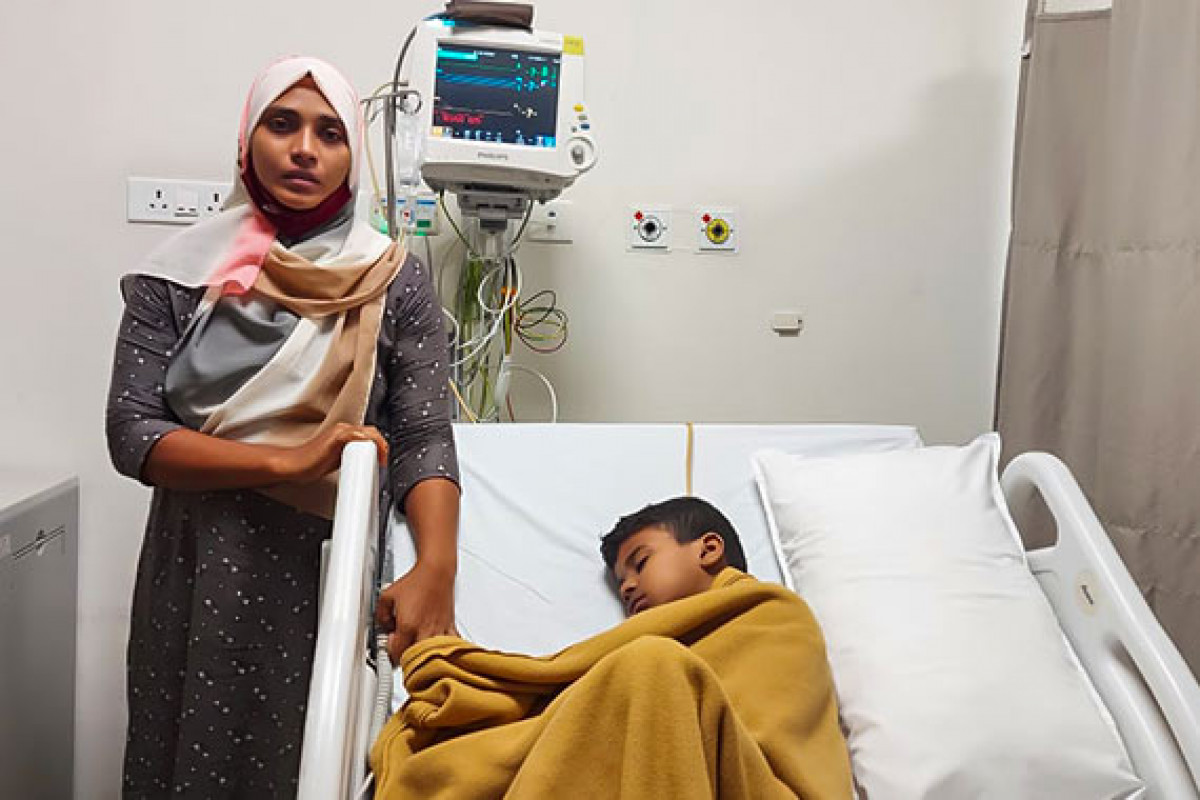 "I cannot see my child hooked up in tubes and needles. He is too small to go through this pain. I am trying to do all that is in my power to arrange funds for my son's treatment, but everything seems to fail. Please, please help me, I do not want to lose him."
- Sanooja ;(Mother)
Umar Ali is a five-year-old boy from Kochi, Kerala. He along with his family: father- Mr Shihab, mother- Mrs Sanju, two siblings, and grandmother, were living joyfully until March 2022 when fate decided to give this happy family the shock of their life.
One day, when Sanju was doing her usual chores and noticed that Umar, her second child had a high fever. She took him to a local doctors, he got regular medicines for fever. A few days passed and Umar's fever did not go down even by a degree. Their local doctor suggested that they should admit him to a hospital for future analysis. When they took him to a local hospital, a few check-ups diagnosed Umar with Idiopathic Aplastic Anemia. It is a type of anemia in which the bone marrow stops making new blood cells. This shook Umar's family to the core.
Umar was shifted to Aster Medicity Hospital, Kochi for better treatment. The doctors suggested a stem cell transplant as a part of his treatment. The estimated cost of which is ₹ 29,75,000/- (Twenty Nine Lakhs Seventy Five Thousand Only). They are in search of a cell donor. This surgery needs to be performed urgently before Umar runs out of time.
Umar's father is the sole breadwinner of the family and worked as a daily wage labourer. He had to stop working to look after his son and arrange funds for his treatment. Umar is currently in ICU fighting for his life. The family is in urgent need of funds to save their loving son. Please help them.
How Can You Help?
-You can Donate to the Fundraiser
-You can share Umar Ali's story on Facebook and WhatsApp so that their story reaches to more people like you who will impact his life
-You can Volunteer to Raise Funds and save Umar Ali's life.
50% Tax Exemption under 80(G)
FUNDS DONATED WILL BE USED FOR Umar Ali's TREATMENT
Kindly also share the fundraiser with your family and friends and help them to reach the goal. We will be grateful for your help!
Supporting Documents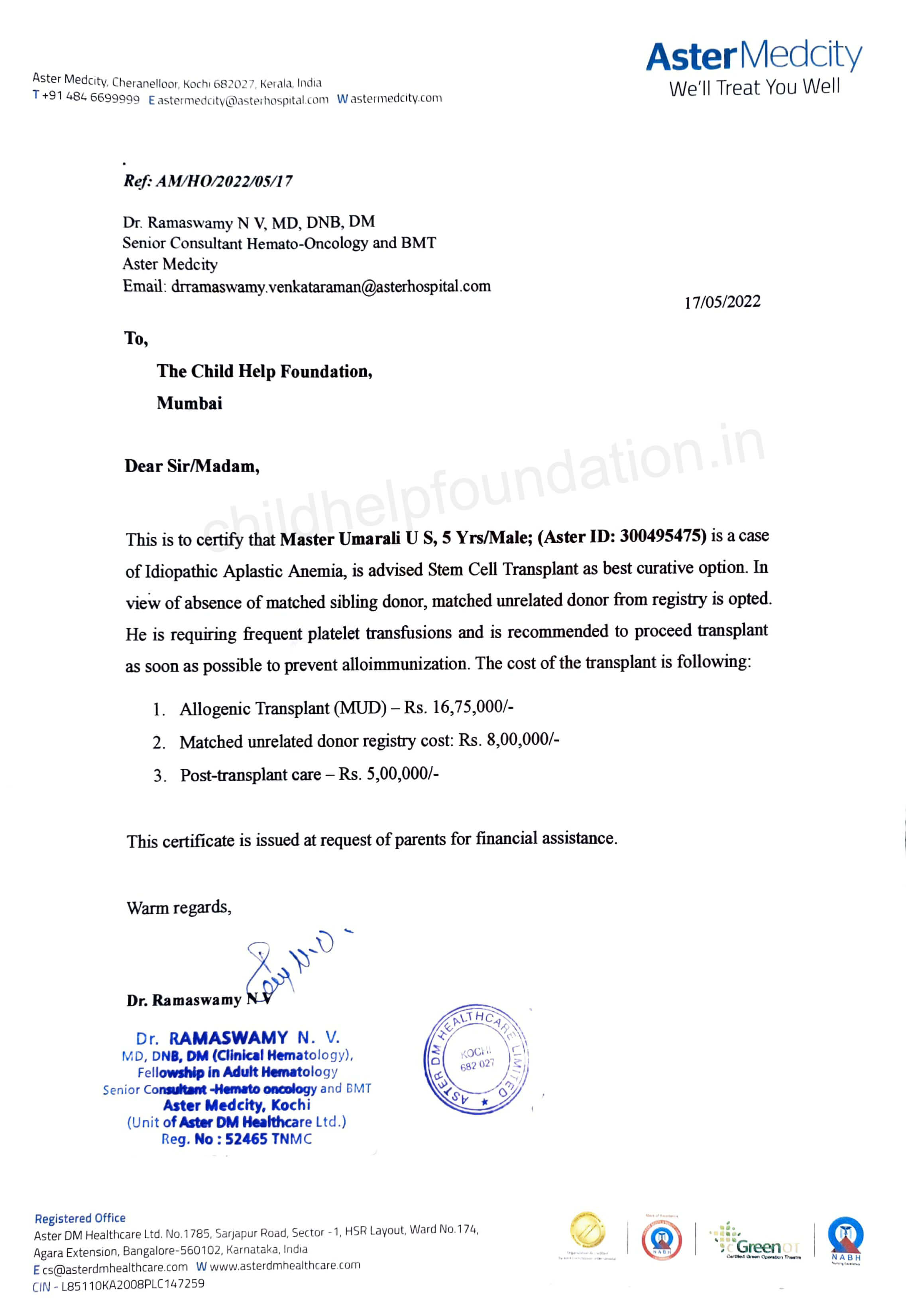 | Name | Donate Amount | Date |
| --- | --- | --- |
| Raheem Shaik | INR 1000 | 2022-06-21 14:43:31 |
| Raheem Shaik | INR 1000 | 2022-06-21 14:43:31 |