Save 1-day-old twins struggling to breathe in NICU!
Save 1-day-old twins struggling to breathe in NICU!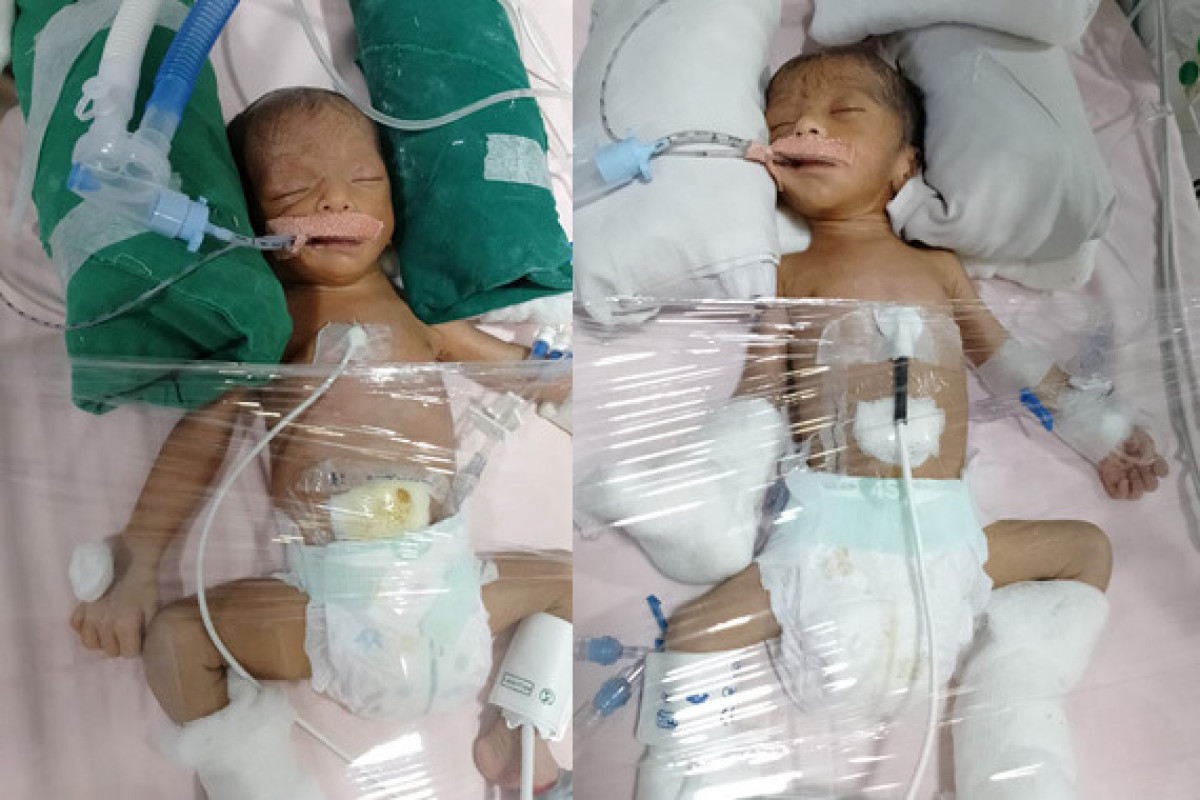 "We had to wait for six years after our marriage to experience parenthood. We have put in a lot of effort to sustain our pregnancy, but still, God had to show us this day. I cannot see my babies hooked to needles and masks. Please help us save our twins."
- Manesh ;(Father)
Manesh and Mitali are a young couple from Ratnagiri, Maharashtra. Ever since their marriage, they conceived after six years due to certain complications. Hence, they opted for IVF treatment (In Vitro Fertilization), which costed them more than 2 lakh rupees.
They were ecstatic to know that they had finally conceived. The feeling of becoming a parent was new and they took every care to sustain this pregnancy. But during the 8th month of pregnancy, Mitali struggled to breathe, and her blood pressure levels fluctuated. Mitali was taken to a hospital. The doctors suggested an immediate c-section delivery as a prolonged pregnancy would be dangerous for both the babies and the mother.
Mitali gave birth to twins (a girl and a boy) on July 4th, 2022. The young couple had to face the worst of situations. The doctors informed them because the babies are born premature, they suffered from late preterm with low birth weight and respiratory problems. The twins are admitted to Platinum Hospital, Mumbai. The doctors have suggested a continued NICU (Neonatal Intensive Care Unit) stay as a part of their treatment.
The estimated cost of which is Rs. 6,00,000/- (Rupees Six Lakhs Only). Manesh works as a clerk at a company and earns Rs. 10,000/- per month. He is the only breadwinner in the family of six. With this minimal income, he has to support monthly expenses and has to pay an EMI of Rs. 5000/- for their house.
The couple has spent all their savings on the IVF process. They cannot afford the estimated lakhs of rupees for their twins' treatment. Please help them save their babies.
How Can You Help?
-You can Donate to the Fundraiser
-You can share Twins of Mitali's story on Facebook and WhatsApp so that their story reaches to more people like you who will impact her life
-You can Volunteer to Raise Funds and save Twins of Mitali's life.
50% Tax Exemption under 80(G)
FUNDS DONATED WILL BE USED FOR Twins of Mitali's TREATMENT
Kindly also share the fundraiser with your family and friends and help them to reach the goal. We will be grateful for your help!
Supporting Documents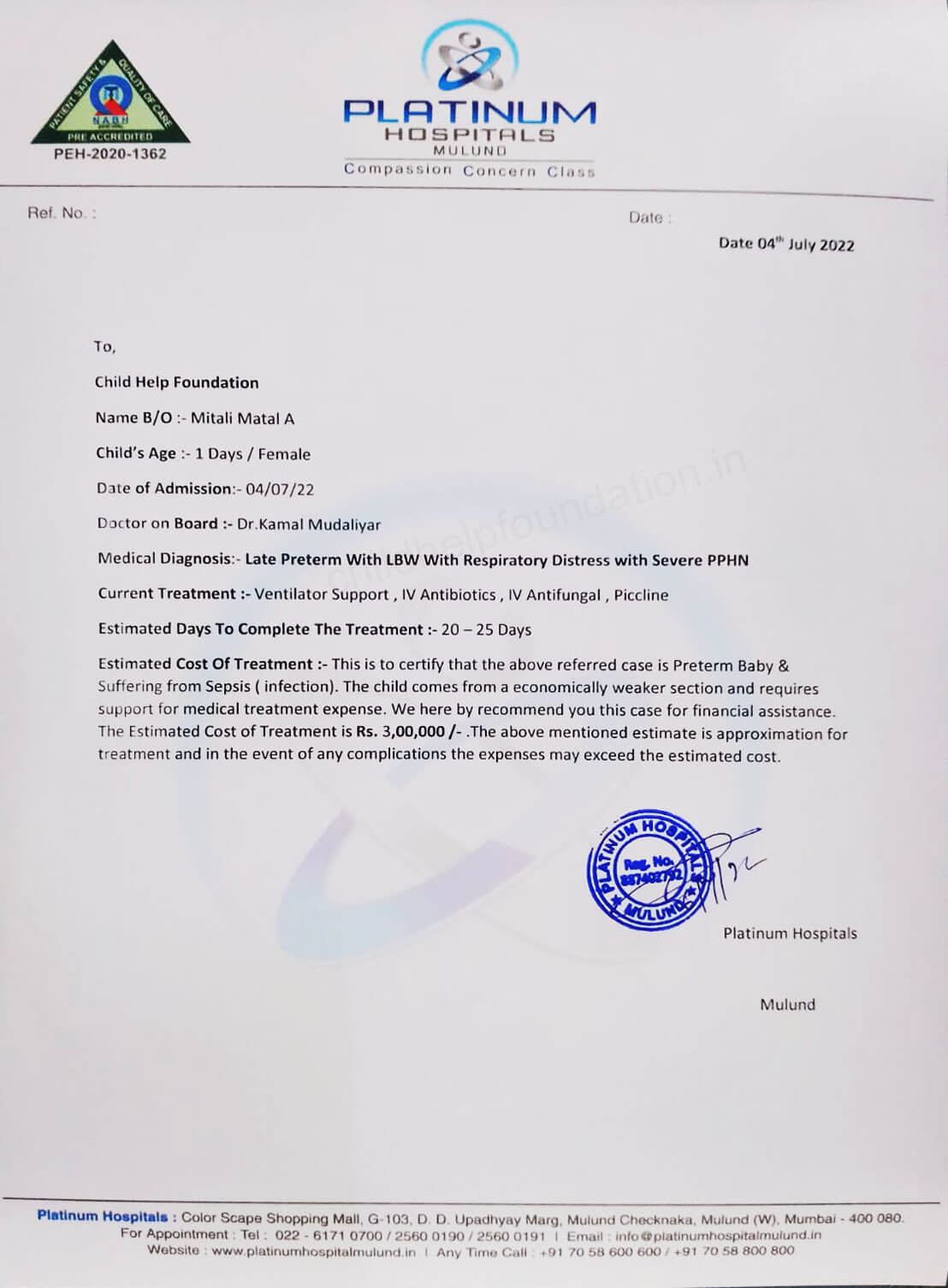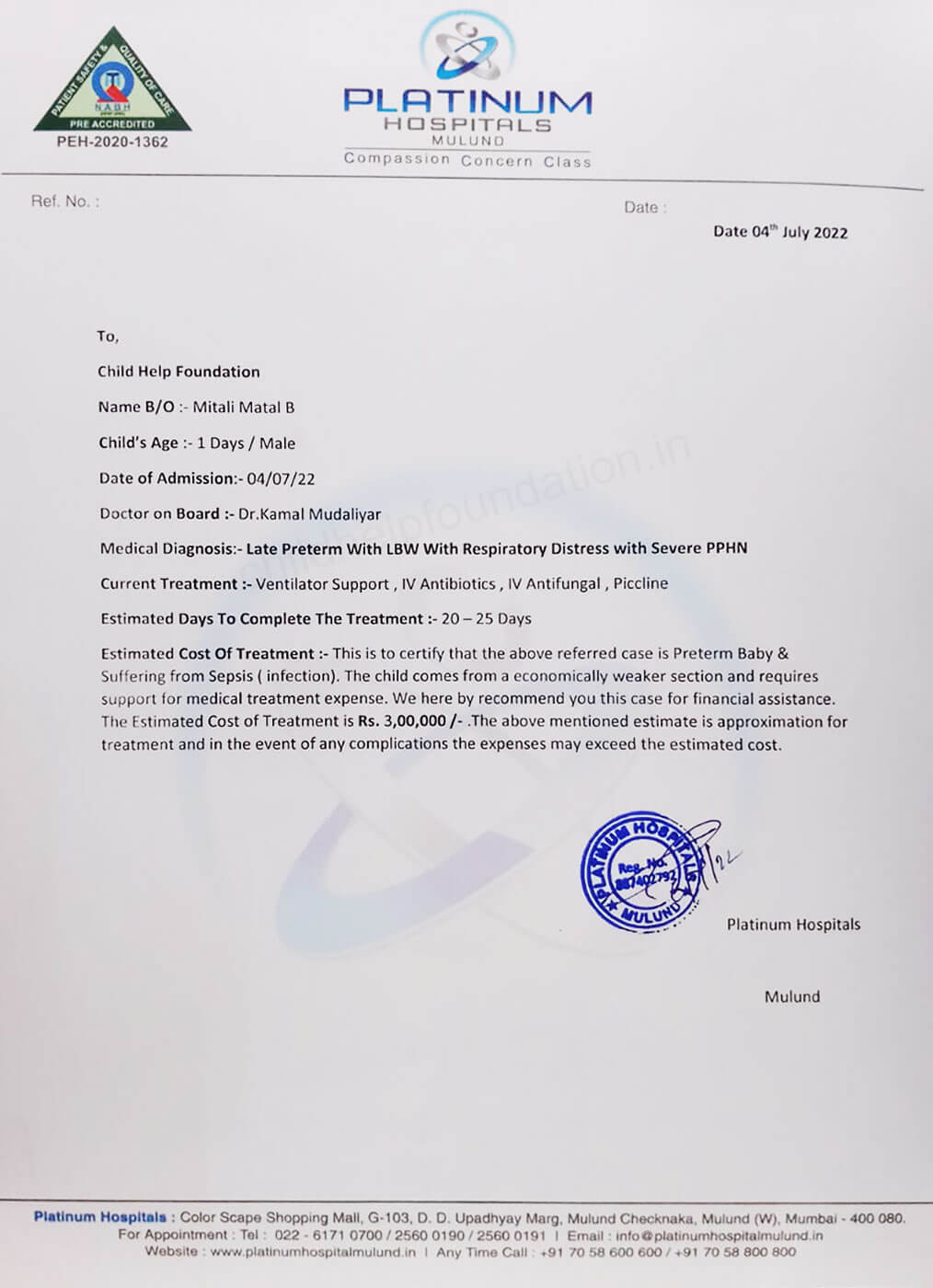 2022-07-14 17:15:01

Female baby of Mitali passed away, the other baby (male) is on Ventilator support. The child also has slight Kidney Swelling

2022-07-12 11:29:55

Female baby of Mitali passed away, the other baby (male) is on Ventilator support.