Help 11-Year-Old Tejesh Who Needs A Liver Transplant
Help 11-Year-Old Tejesh Who Needs A Liver Transplant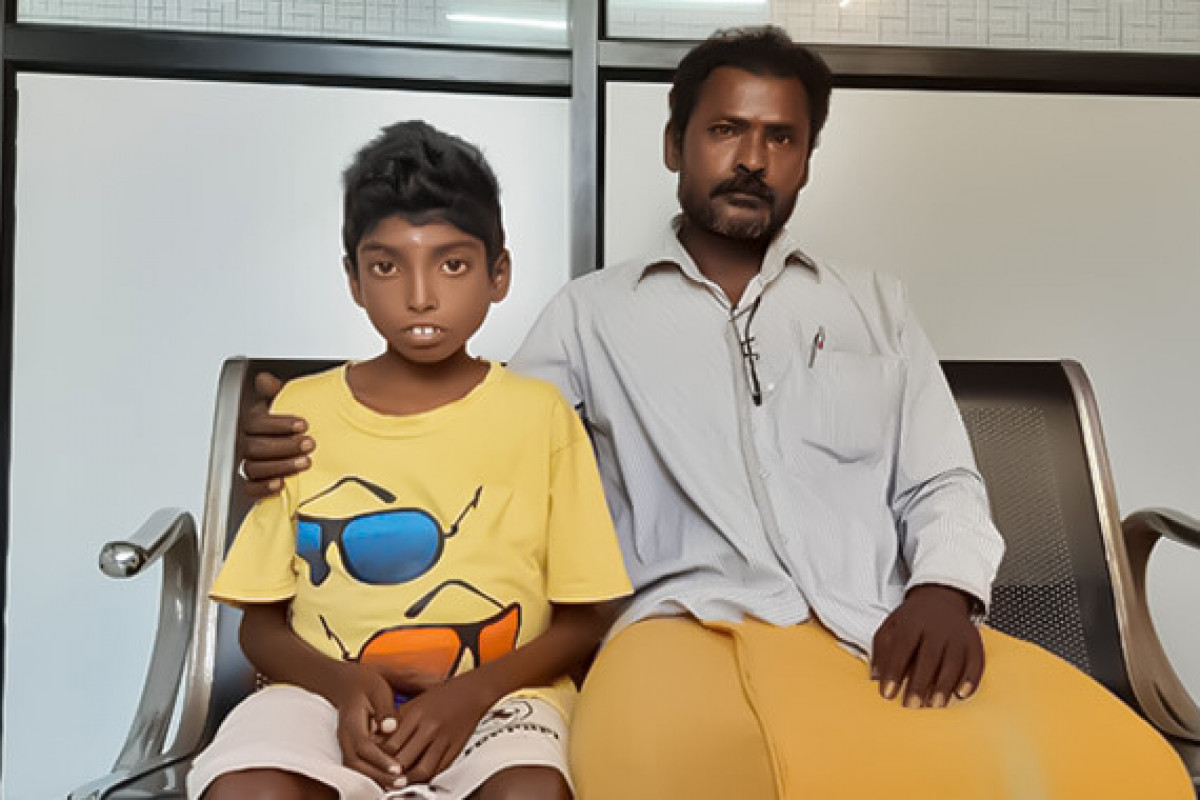 "Seeing our son vomiting blood was really heartbreaking for me and his mother. But we could've never expected that it would get worse. Our son is really in need of help, Please help him. He is our only boy, if we lose him, we would never be able to live."
- Mr. Nelakantam Kondaiah ;(Father)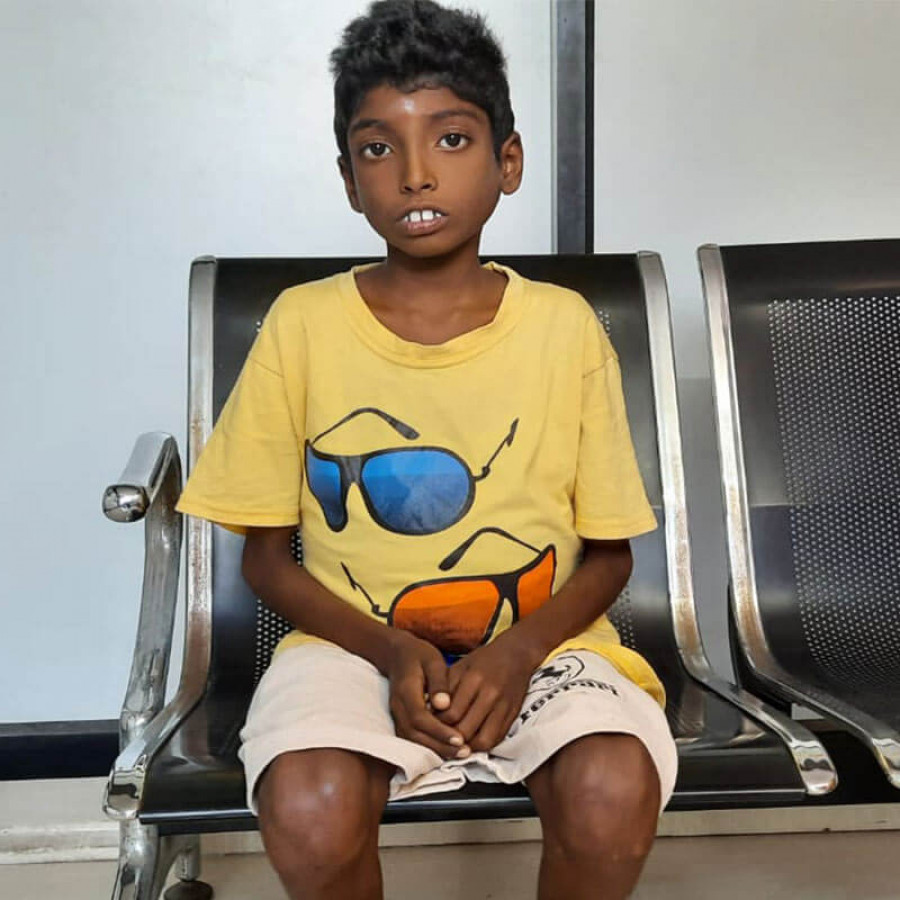 Tejesh Venkat is the 11-year-old son of Mr. Nelakantam Kondaiah and Mrs. Vijaya Nelakantam who are originally from Nellore, Andhra Pradesh. At the delicate age of 5, one-day Tejesh complained to his parents of pains in his belly, and then he started vomiting and his parents noticed that there was a lot of blood in it. Worried about their son's health, the parents took him to a local hospital where the doctor recommended that they take Tejesh to Chennai for better treatment.
The Little boy has had a painful experience and the parents have taken him to places like Calcutta, Mumbai and Hyderabad in search and hopes of better treatment. The parents were devastated to learn that their little boy was suffering from End-Stage Liver disease. Tejesh was prescribed multiple complex treatments over the years and received free medical care in a Government Hospital in Chennai for three years out of the kindness of the doctors and the medical staff. But, sadly, the treatments were not a permanent solution and the health of his liver deteriorated over time. The doctors finally recommended Fortis Hospital, Vadapalani in Chennai.
The doctors have suggested a liver transplant for little Tejesh's treatment. The estimated cost of the surgery is Rs. 18,50,000/- (Rupees Eighteen Lakhs Fifty Thousand Only). Mr.Nelakantham Kondaiah works as a daily wage construction worker and earns upto Rs. 10,000/- a month and he is the only breadwinner of the family of four. To pay for his treatments the father had sold a piece of land that the family owned. The amount of the surgery is too expensive for the family to bear and they need your help to save their little boy's life. Please, Donate!
How Can You Help?
-You can Donate to the Fundraiser
-You can share Tejesh's story on Facebook and WhatsApp so that their story reaches to more people like you who will impact her life
-You can Volunteer to Raise Funds and save Tejesh's life.
50% Tax Exemption under 80(G)
FUNDS DONATED WILL BE USED FOR Tejesh's TREATMENT
Kindly also share the fundraiser with your family and friends and help them to reach the goal. We will be grateful for your help!
Supporting Documents
2022-12-01 10:22:15

Tejesh would be Visiting the Hospital on the 5th or 6th for his medical Follow ups

2022-11-29 16:09:20

Tejesh would be Visiting the Hospital on the Doctors call,His been provided with the needful Medicines.

2022-11-25 10:13:19

Tejesh would be Visiting the Hospital on the 25th for his medical Follow ups

2022-11-21 17:01:55

Tejesh would be Visiting the Hospital on the 25th for his medical Follow ups

2022-11-17 16:54:32

Tejesh will be visiting hospital, when the doctors visit is planned.

2022-11-15 11:06:58

Tejesh will be visiting hospital, when the doctors visit is planned.

2022-11-10 11:13:07

Tejesh will be visiting hospital, when the doctors visit is planned.

2022-11-08 10:58:57

Tejesh would be having his hospital visit on the 10th Nov to meet his treating Doctor regards to get the confirmation date of surgery

2022-11-03 16:19:56

Tejesh would be having his hospital visit on the 10th Nov to meet his treating Doctor regards to get the confirmation date of surgery

2022-11-01 12:19:30

Tejesh would be having his hospital visit on the 10th Nov to meet his treating Doctor regards to get the confirmation date of surgery

2022-10-27 12:39:47

Tejesh has been called the next week to meet his treating Doctor to get the date of surgery

2022-10-20 15:01:55

Tejesh has been called the next week to meet his treating Doctor to get the date of surgery

2022-10-18 16:44:16

Tejesh has been called the next week to meet his treating Doctor to get the date of surgery

2022-09-07 12:06:58

Tejesh admitted in Hospital as he had fever and stomachache.

2022-09-01 17:56:11

Tejesh and the donor have completed the pre liver transplant assessment and they are preparing the live donor transplant legal paperwork documents as per the Transplant of Human Organ

2022-08-23 12:28:37

Tejesh is visiting hospital on Monday or tueesday for his review.

2022-08-17 17:28:07

Tejesh is visiting the Hospital tentatively by this week

2022-07-19 10:44:51

Tejesh is admitted today for his pre liver transplant evaluation

2022-07-05 11:40:09

Tejesh has his Hospital vsit on the 17th July for checkup