Help a father raise funds for his daughter's surgery
Help a father raise funds for his daughter's surgery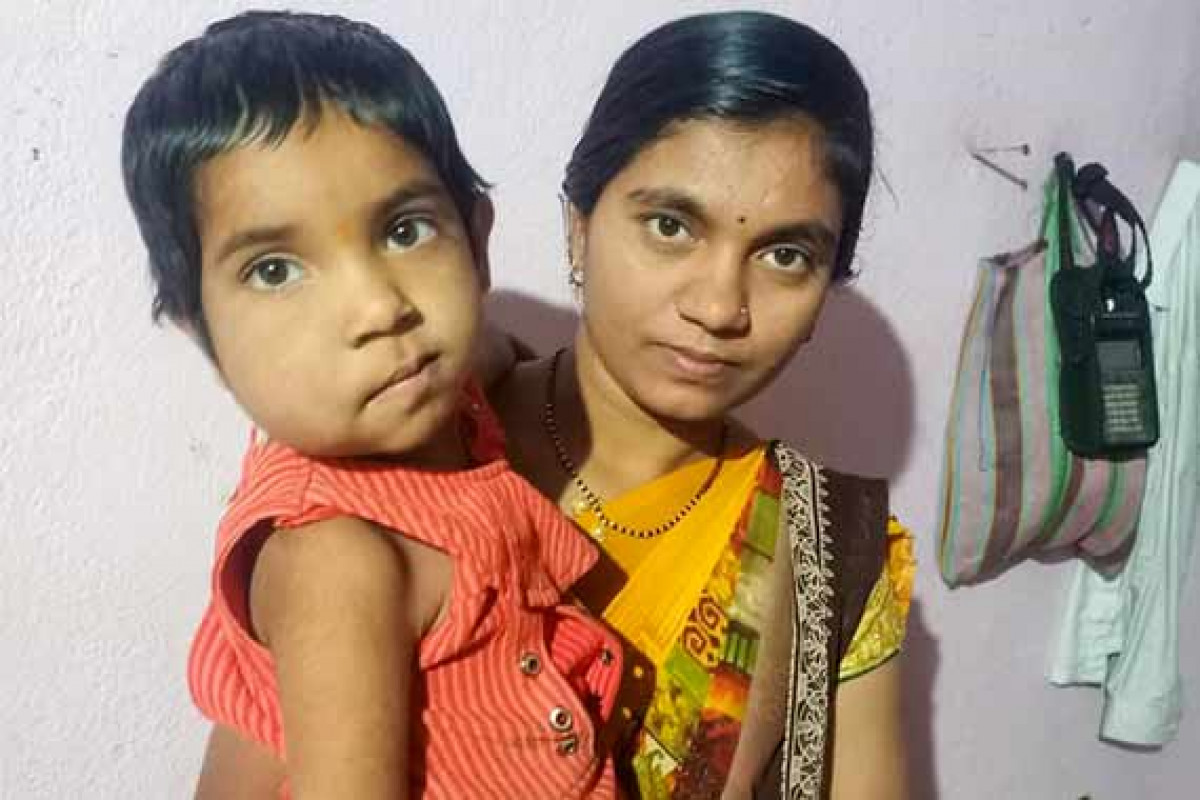 "It pains me to see my child suffer every day. She cannot even swallow food as it causes her immense pain and I can do nothing to ease her suffering. We do not have a steady income to afford such a hefty amount. Please support us, so we can help our little angel, Tanu."-
Mr.GorakhanathBhosale ; (Father)
Tanu Bhosale, a four-year-old girl is suffering from Liposarcoma AV Malformation. Her father, Mr. Gorakhanath Bhosale and mother, Mrs. Radhika Bhosale works as a daily wage farm laborers and earns up to Rs. 150/- per day. Tanu has an elder sibling Tejashwini Bhosale (7); the family of four lives in Sangli, Maharashtra.
When Tanu was three-years-old, her parents noticed an unusual swelling on the right side of her face. Tanu couldn't eat well as it caused her immense pain to swallow. Worried parents took Tanu to a local hospital in Sangli. After several checkups, it was discovered that Tanu is diagnosed with Liposarcoma AV Malformation (Tumor in soft tissue). The doctors suggested for Tanu to undergo Excision of Soft Tissue, Mass on the Face and Neck and Aggressive Postoperative Medical Management Surgery. Tanu was shifted to AIMS Hospital, Pune for Child Help Foundation | Patient Fact File 2021 further treatment. The estimated cost of the surgery is Rs. 2,52,000/- (Rupees Two Lakhs Fifty- Two Thousand Only) With time, medical expenses have exhausted Tanu's parent's savings and they are unable to afford the surgery. She needs your support to win this battle against the tumor.
How Can You Help?
-You can Donate to the Fundraiser
-You can share Tanu's story on Facebook and WhatsApp so that her story reaches to more people like you who will impact her life
-You can Volunteer to Raise Funds and save Tanu's life.
50% Tax Exemption under 80(G)
FUNDS DONATED WILL BE USED FOR THE Tanu TREATMENT
Kindly also share the fundraiser with your family and friends and help them to reach the goal. We will be grateful for your help!
Supporting Documents