Help 4 months-old baby Swaraj overcome his Heart Defect
Help 4 months-old baby Swaraj overcome his Heart Defect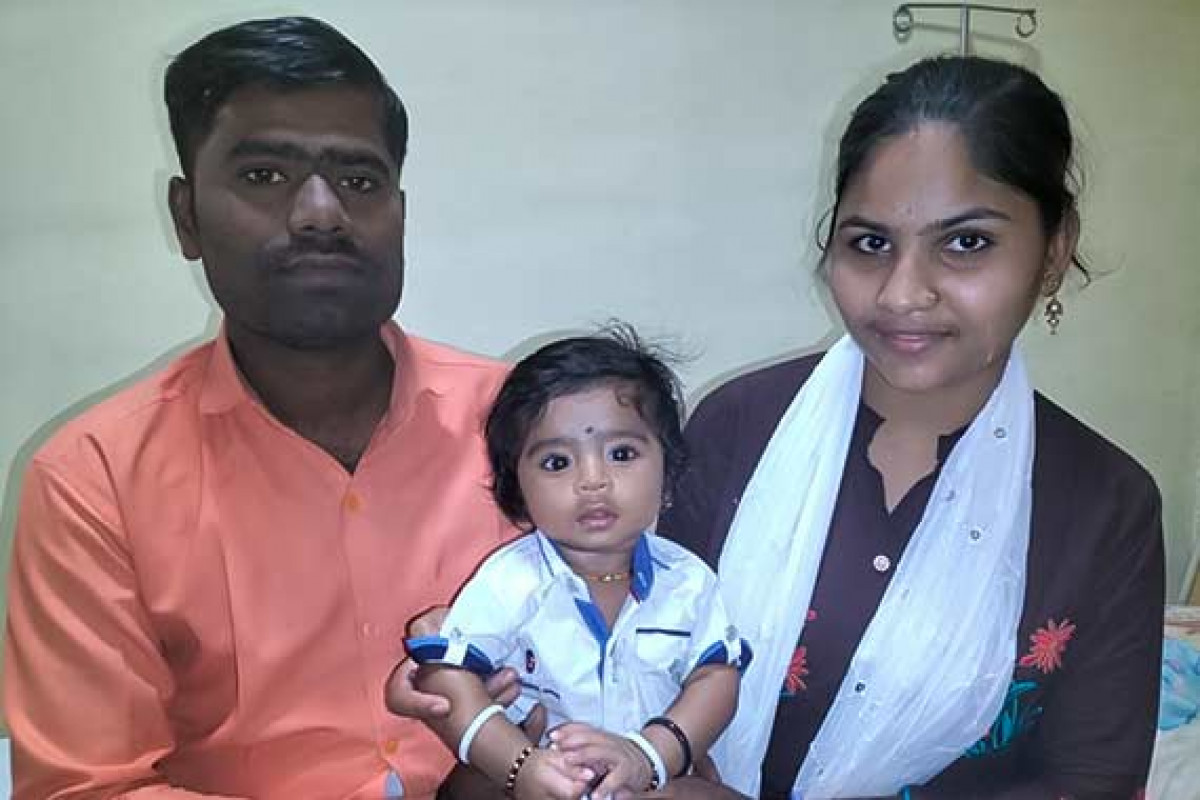 "Swaraj is our only child. He cannot express what he goes through every day. It hurts to see my baby in pain. I cannot arrange this amount from anywhere. I don't even have any friends or relatives who can help me raise funds for the treatment. Please help my baby!" -
Mr. Avinash Rathod ; (Father)
Swaraj Rathod is a four-month-old baby boy from Osmanabad, Maharashtra. His father, Mr.Avinash Rathod is a daily wage labourer and earns a very minimum amount for the work he does. Some days he brings Rs. 200/- and other days he cannot earn a single penny as he is not able to fetch any of the jobs of his skill in the market. His mother, Mrs. Smita Rathod is a homemaker.
A week after Swaraj's birth, his parents got worried because their baby was continuously crying. The doctors asked them to get some tests done and found a hole in his heart. He was diagnosed with VSD with Sub Infundibular Pulmonary Stenosis. They recommended the Rathod family to take their baby to the Balaji Heart Hospital, Mumbai.
Swaraj needs to undergo Intracardiac Repair of VSD with Sub Infundibular Pulmonary Stenosis as a part of his treatment. The estimated cost of this is Rs. 3,30,000/- (Rupees Three Lakhs Thirty Thousand Only).
Swaraj needs your help to overcome his heart defect.
How Can You Help?
-You can Donate to the Fundraiser
-You can share Swaraj's story on Facebook and WhatsApp so that their story reaches to more people like you who will impact his life
-You can Volunteer to Raise Funds and save Swaraj's life.
50% Tax Exemption under 80(G)
FUNDS DONATED WILL BE USED FOR THE Swaraj TREATMENT
Kindly also share the fundraiser with your family and friends and help them to reach the goal. We will be grateful for your help!
Supporting Documents