Save 11-Year -Old Soham Who Has A Heart Defect
Save 11-Year -Old Soham Who Has A Heart Defect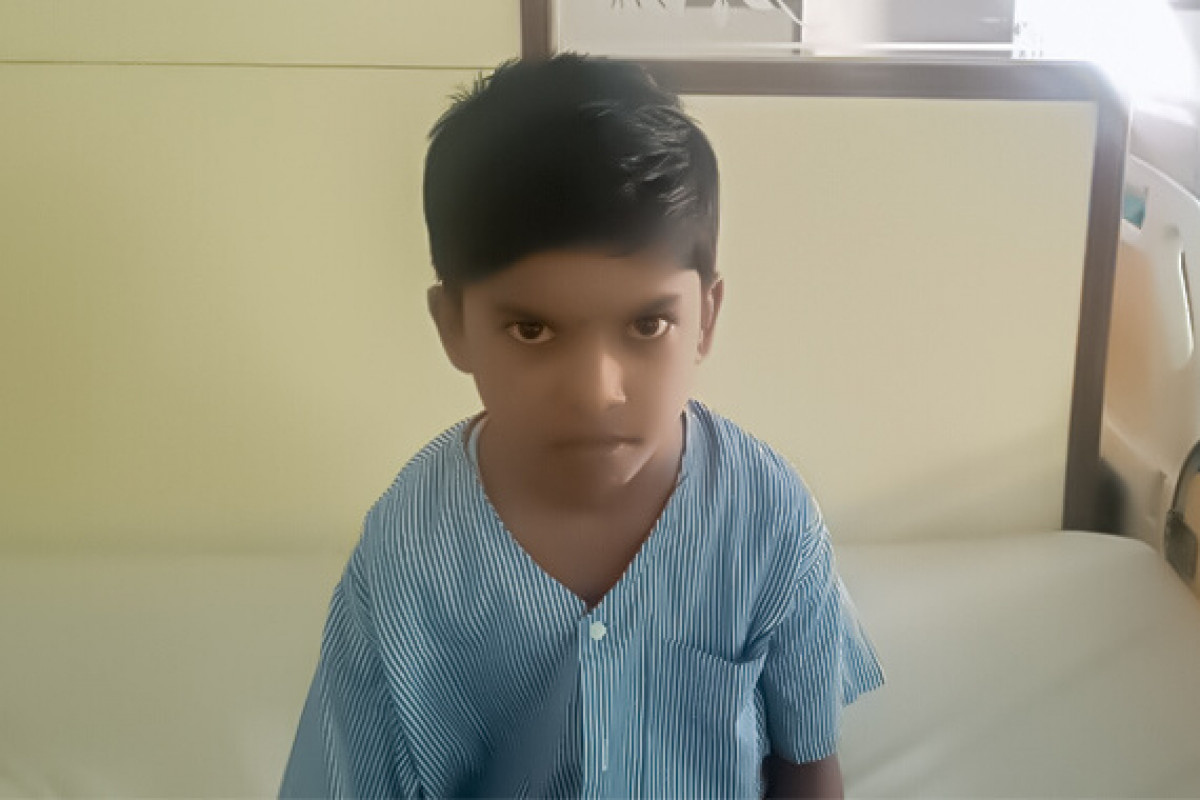 "My Son has been in pain since the day he was born. We just want him to be free of the pain and live a normal life. I can't lose my son, Please help us."
- Mr. Saudagar Dhage ;(Father)
Soham is the bright 11-year-old son of Mr. Saudagar Dhage and Mrs. Trupti Dhage, lives in Solapur along with his younger brother, Omraj (8-year-old) and grandparents. The little boy was born on 15th September 2011, and after a few days, he started suffering from frequent high fever and chest pains. Unable to communicate with his parents, Soham would cry a lot. His worried parents took him to a local hospital and after a scan, it was discovered that little Soham had a hole in his heart. This was something the family could never have expected, they were shocked. The doctors realized that further surgery at that moment was not possible considering Soham's age. So, they recommended that they wait till his body could handle the treatment.
Soham continued living with the problems till he reached 11 years of age, but the situation remained the same. He has been suffering from constant pains and fevers. Mr. and Mrs. Dhage took him to Balaji Heart and Diagnostic Centre in Mumbai, and upon diagnosis, they found out that he has a Large Perimembranous LCR with severe PAH and needs immediate treatment, the doctors recommended an LCR of VSD closure.
The parents are both daily wage labourers, with an income of Rs. 300/- and Rs. 200/- per day. They're the only providers in this family of six. It is impossible for them to arrange the hospital fee, which has been estimated to be around Rs. 2,50,000/-. Soham has seen enough at a very tender age and it breaks his parent's hearts. They feel helpless and they need your help to save their little boy's life. Please, Donate to save Soham's Life.
How Can You Help?
-You can Donate to the Fundraiser
-You can share Soham's story on Facebook and WhatsApp so that their story reaches to more people like you who will impact her life
-You can Volunteer to Raise Funds and save Soham's life.
50% Tax Exemption under 80(G)
FUNDS DONATED WILL BE USED FOR Soham's TREATMENT
Kindly also share the fundraiser with your family and friends and help them to reach the goal. We will be grateful for your help!
Supporting Documents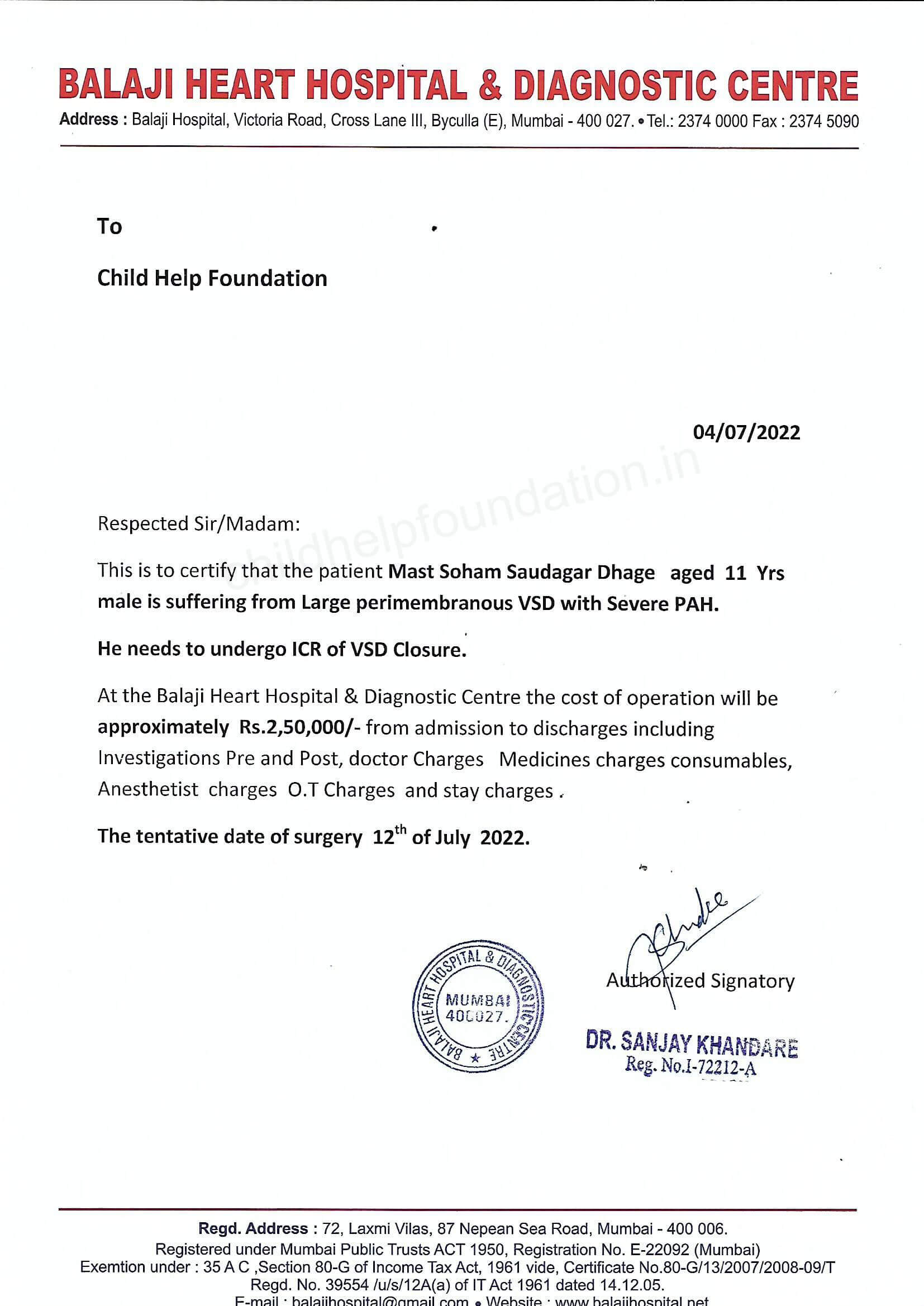 2022-07-12 11:29:55

Soham's surgery is done, kept under observation