Soham Borke is a 7-year-old is suffering from Ebsteins Anomaly (Congenital Heart Disease)
Soham Borke is a 7-year-old is suffering from Ebsteins Anomaly (Congenital Heart Disease)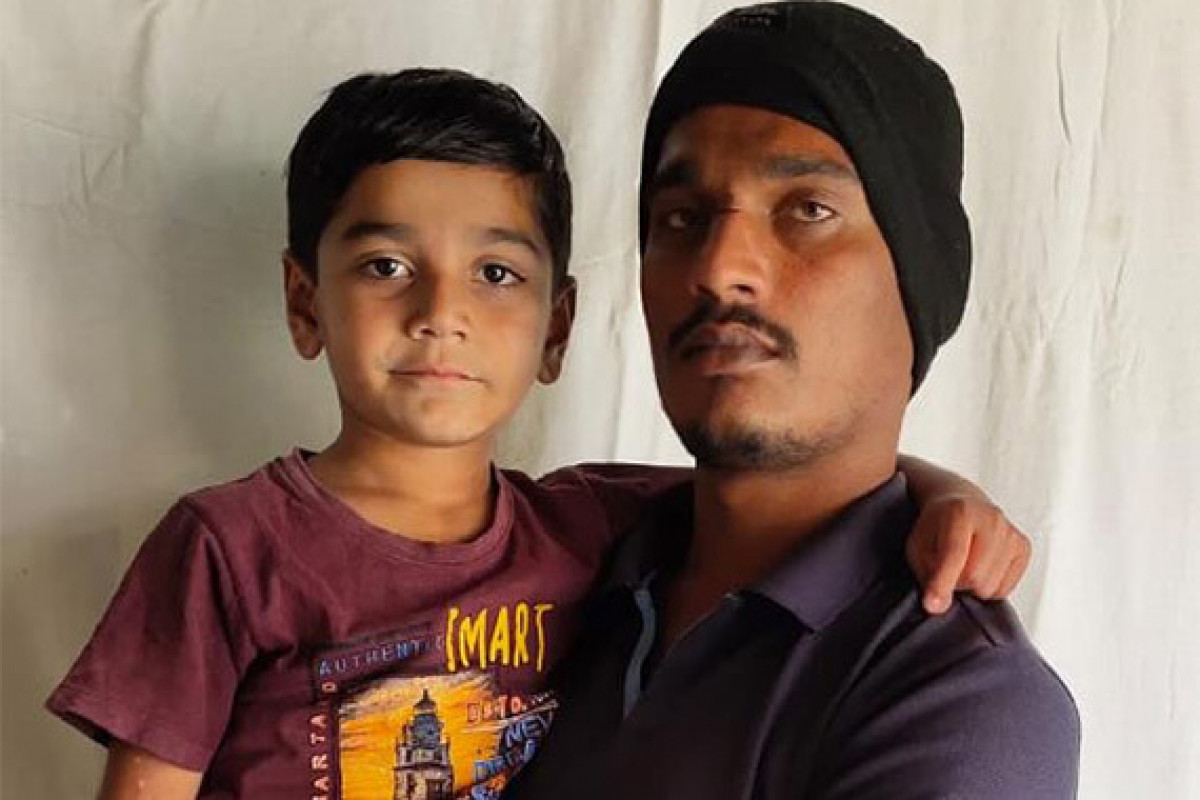 "I have lost my wife who was my strength and I feel very weak not just financially but emotionally as well. I am not able to bare this pain of seeing my son suffer from this condition. Please help my family to find the courage to continue and win this fight." -
Ram Borke ; (Father)
Soham Borke is the 7-year-old son of Mr. Ram Borke and Late Mrs. Renuka Borke. His father is a daily wage plumber, and the only earning member in the family. Soham's mother passed away two years ago due to pneumonia. Since her death, Soham's elder sister Vaishnavi (20) has been looking after the family of four. Soham also has another elder sister, Sandhya (15). The family lives in Latur, Maharashtra.
The Borke family got worried sick when they saw their only son's body develop bluish discolouration when he was only 8-days-old. The doctors diagnosed baby Soham with a heart defect. Since then he has been put on medications. Soham's heart rate increases rapidly if he misses his medicine dosages. When he turned 5, this dosage was increased. However, these medicines are unable to stabilize his conditions. He was taken to the Fabiani and Budhrani Heart Institute, Pune, and the doctors there have advised him to undergo a Fontan Completion Surgery. The estimated cost of the treatment is Rs. 4,00,000/- (Rupees Four Lakhs Only.)
With an unstructured job pattern and a very minimal income of Rs. 4,500/- per month, Mr. Ram is left helpless and requires your support to treat his son.
How Can You Help?
-You can Donate to the Fundraiser
-You can share Soham's story on Facebook and WhatsApp so that his story reaches to more people like you who will impact his life
-You can Volunteer to Raise Funds and save Soham's life.
50% Tax Exemption under 80(G)
FUNDS DONATED WILL BE USED FOR THE SOHAM TREATMENT
Kindly also share the fundraiser with your family and friends and help them to reach the goal. We will be grateful for your help!
Supporting Documents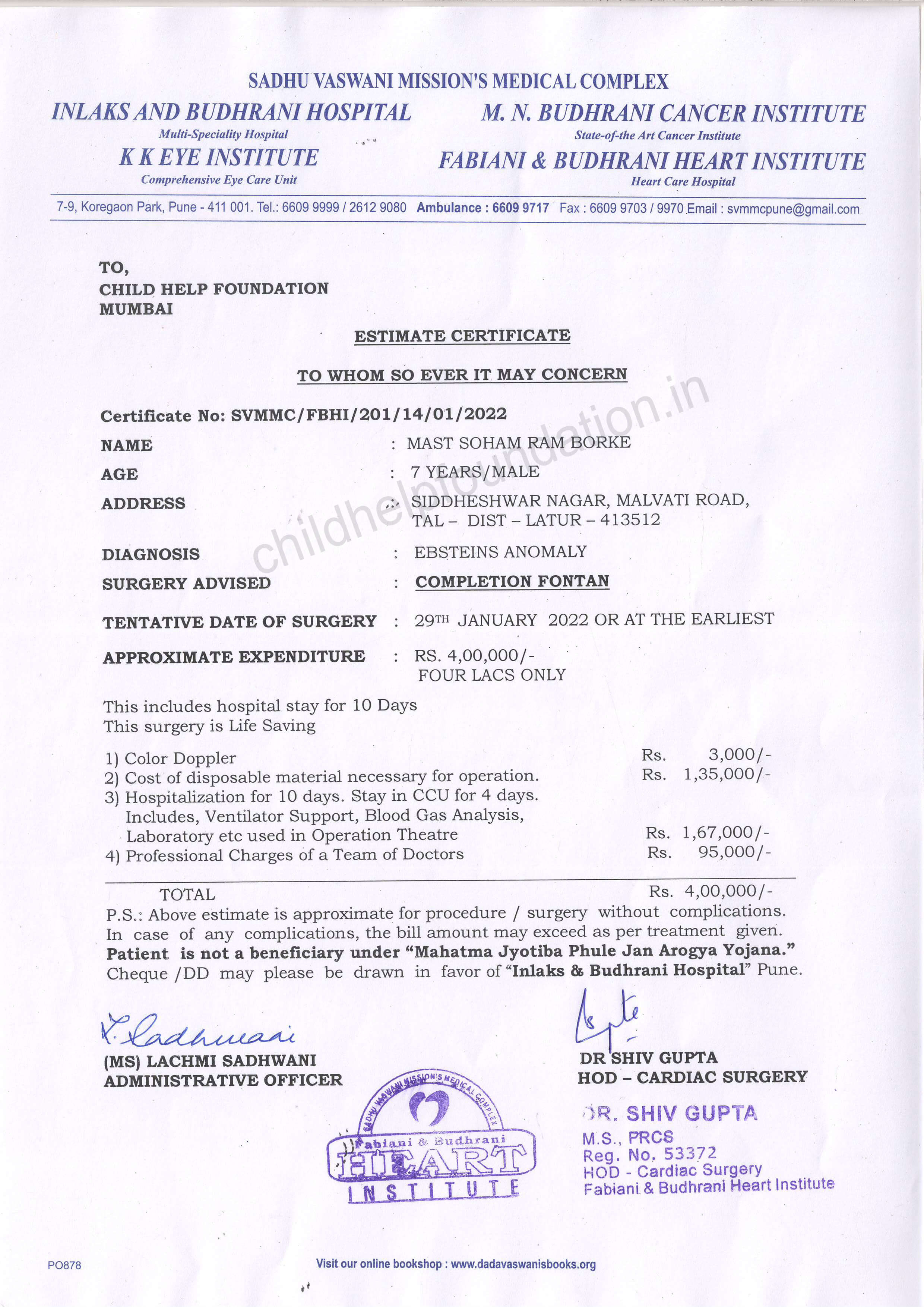 2022-08-17 17:19:35

Soham's surgery is done. Is kept under observation. Discharge tentatively by next week.

2022-07-26 10:34:54

Soham is admitted today for his surgery, Surgery date will be given.

2022-07-14 17:11:32

Soham visit has been postponed to next week.

2022-07-11 11:11:58

https://childhelpfoundation.in/help-soham-04072022-02-1339/img/Soham-11.07.jpg

Soham post surgery photo

2022-07-05 11:31:51

Soham has his visit in next week