12 y/o Snehitha needs your help in getting a kidney transplant! Or Snehitha, the daughter of daily wage farmers, needs your support
12 y/o Snehitha needs your help in getting a kidney transplant! Or Snehitha, the daughter of daily wage farmers, needs your support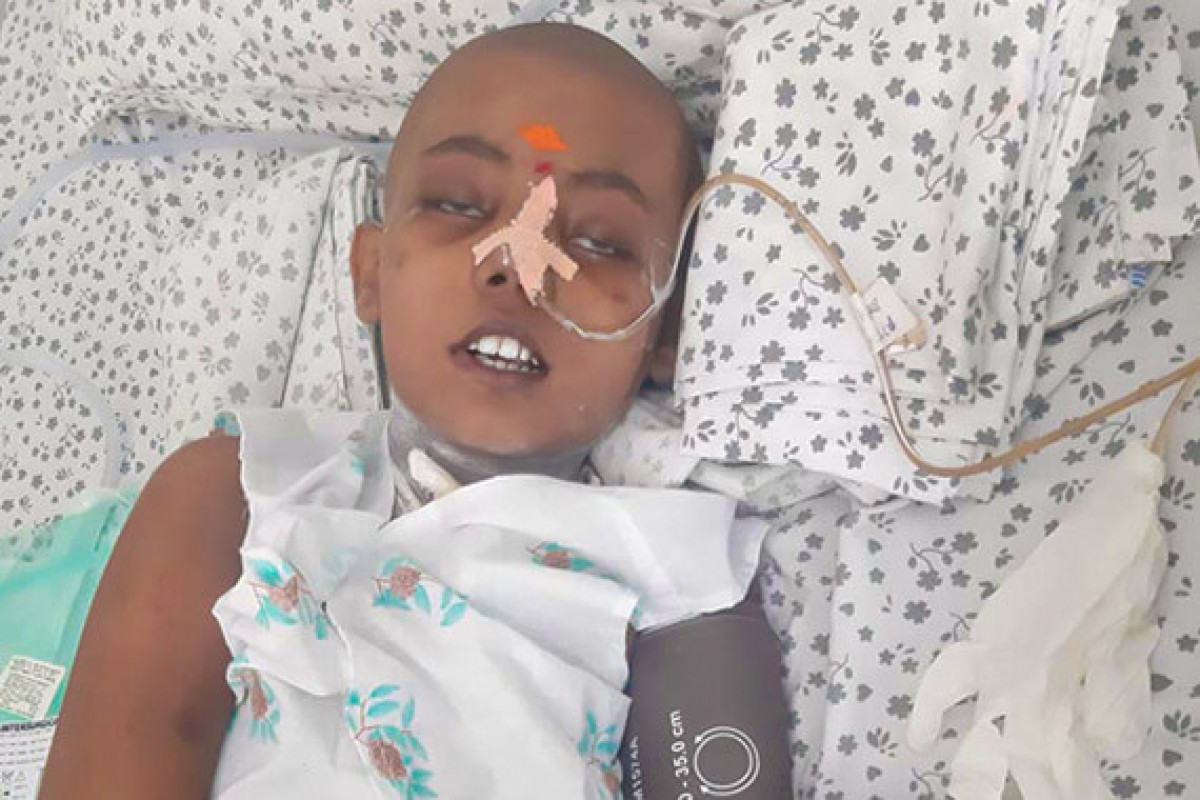 "Our little angel needs your blessings and prayers to get well soon. I request you from the bottom of my heart to help us in this time of need."
- Mr. Hari Boda ; (Father)
Snehitha is the 12-year-old daughter of Mr. Hari Boda and Mrs. Bhadramma, from Khammam district, Telangana. Snehitha's younger sister Rishita is 7. Both her parents work as daily wage farmers, who collectively earn Rs. 9,000/- per month. The family of four live in a rented house, with a monthly rent of Rs. 1,500/-.
Snehitha complained of stomach aches, after which her parents took her to Rainbow Children's Hospital, Hyderabad, Telangana. Multiple tests diagnosed Snehitha with End-Stage Kidney Disease Secondary to bilateral hypodysplastic kidney in March 2022. The doctors have advised a kidney transplant as a part of her treatment. The estimated cost of this treatment is Rs. 15,00,000/- (Rupees Fifteen Lakhs Only). Her mother is the donor.
Snehitha's relatives are trying their best to help her get through this surgery. However, their savings are not enough to meet the required amount. Please support them in making this transplant a success!
How Can You Help?
-You can Donate to the Fundraiser
-You can share Snehitha's story on Facebook and WhatsApp so that their story reaches to more people like you who will impact her life
-You can Volunteer to Raise Funds and save Snehitha's life.
50% Tax Exemption under 80(G)
FUNDS DONATED WILL BE USED FOR Snehitha's TREATMENT
Kindly also share the fundraiser with your family and friends and help them to reach the goal. We will be grateful for your help!
Supporting Documents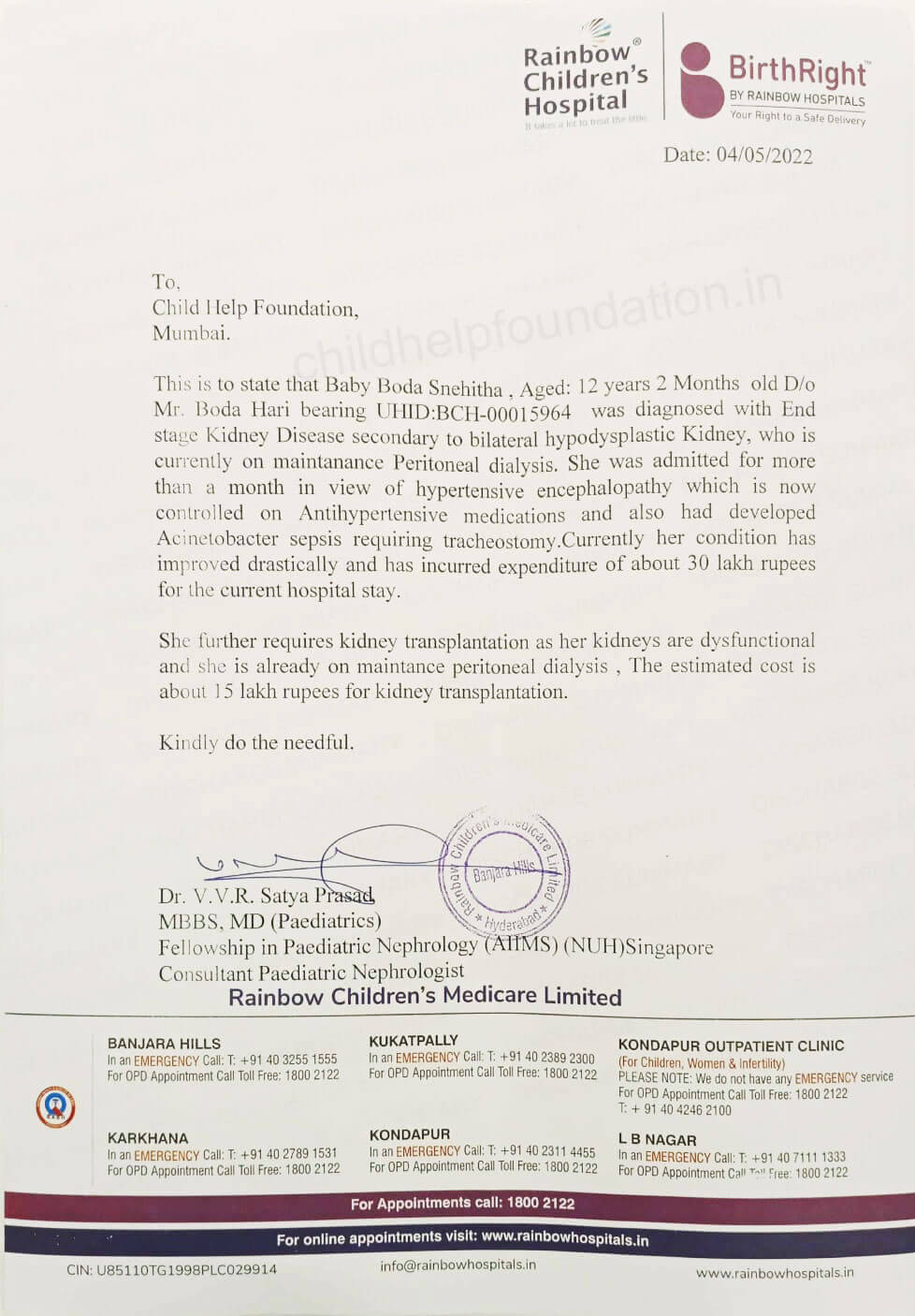 2022-08-23 12:27:21

Snehitha is under observation, likely to be discharged by these week.

2022-07-19 10:38:04

Snehitha's tentative transplant date is on 30th July or 4th August

2022-07-11 11:11:58

Snehitha for her Injections in Rainbow Hospital

2022-06-29 12:19:23

Snehiths is Visiting on 1st or 2nd of July

2022-06-23 10:01:07

snehitha is visiting hosiptal tomorrow to confirm date of surgery

2022-06-21 15:25:14

Snehitha is to visit Hospital in this week

2022-06-06 12:57:06

snehitha visiting the Hospital for her review