A spinal deformity has caged Shivadarshini's childhood. Support her treatment.
A spinal deformity has caged Shivadarshini's childhood. Support her treatment.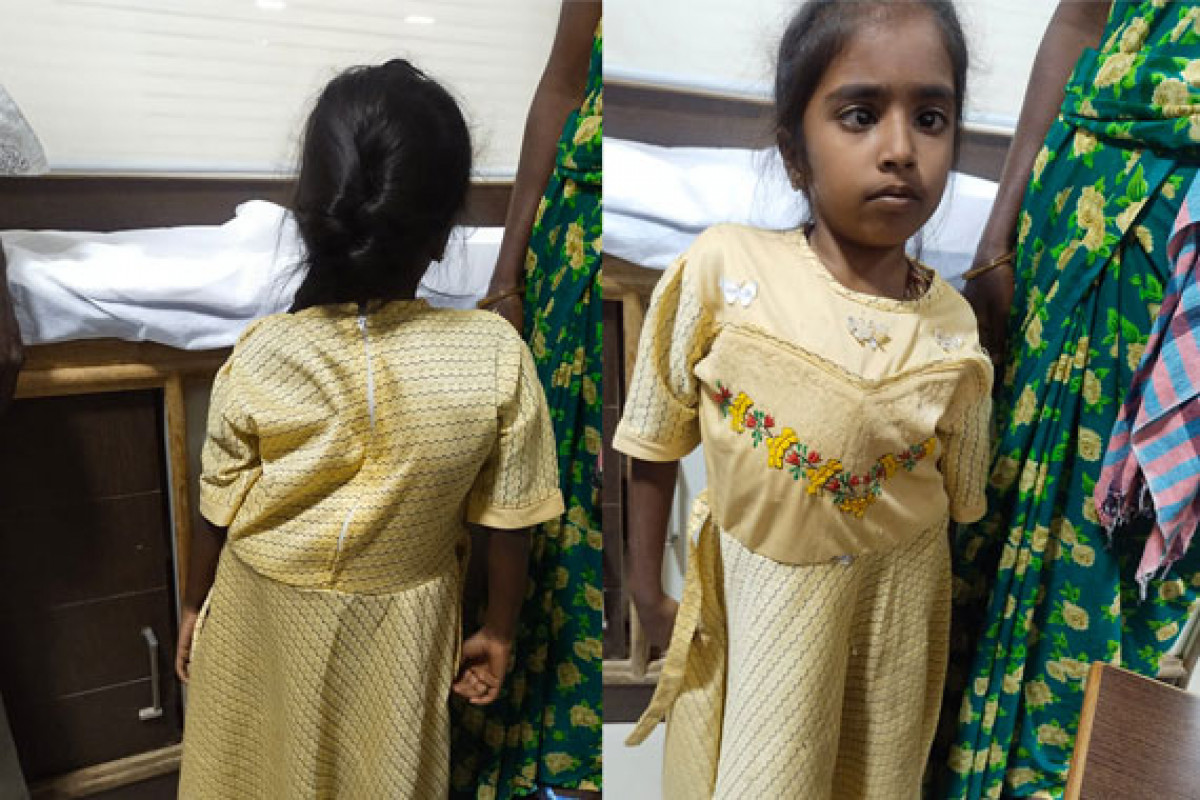 "I still remember how delighted we were to hold our daughter when she was born. We have borrowed a huge amount already to pay for her check-ups and hospital bills. We have no way left to arrange money for the treatment that will finally free my daughter from pain. Please help us treat our little daughter"
- Bhagya M. ; (Mother)
Shivadarshini, is a six-year-old girl from Chamrajnagar, Karnataka. Her parents dreamt of raising her into a beautiful and healthy child. They took good care of her and were eager to see her walk and play as like a regular child. But fate had written something dreadful for them.
Shivadarshini's parents thought that her delay in crawling and walking is normal, but it started to worry them when they noticed that even after 1.5 years of her birth, Shivadarshini cannot sit or walk properly. Her body seemed to be shifted on one side. Worried, her parents took her to a local hospital where a few check-ups found that she is diagnosed with Congenital Thoracolumbar Scoliosis (a sideways curvature of the spine that is caused by a defect that was present at birth). Shivadarshini's parents took her to Bhagwaan Mahaveer Jain Hospital, Bengaluru, Karnataka, for better treatment.
The doctors suggested vertebral column resection, deformity correction, and fusion as a part of her treatment. It has been four years now that Shivadarshini has not got the treatment yet because of its high cost. the COVID-19 lockdowns had delayed her treatment even further.
Shivadarshini's father, Mr. Maadu works as a daily wage laborer and earns up to ₹ 200/- per day. He is the only earning member in the family of four and must pay a house rent of ₹ 1,000/- per month. The estimated cost of Shivadarshini's treatment is ₹ 5,00,000/- (Rupees Five Lakhs Only). This is beyond the family's financial capabilities. Please support them during this miserable time.
How Can You Help?
-You can Donate to the Fundraiser
-You can share Shivadarshini's story on Facebook and WhatsApp so that their story reaches to more people like you who will impact her life
-You can Volunteer to Raise Funds and save Shivadarshini's life.
50% Tax Exemption under 80(G)
FUNDS DONATED WILL BE USED FOR Shivadarshini's TREATMENT
Kindly also share the fundraiser with your family and friends and help them to reach the goal. We will be grateful for your help!
Supporting Documents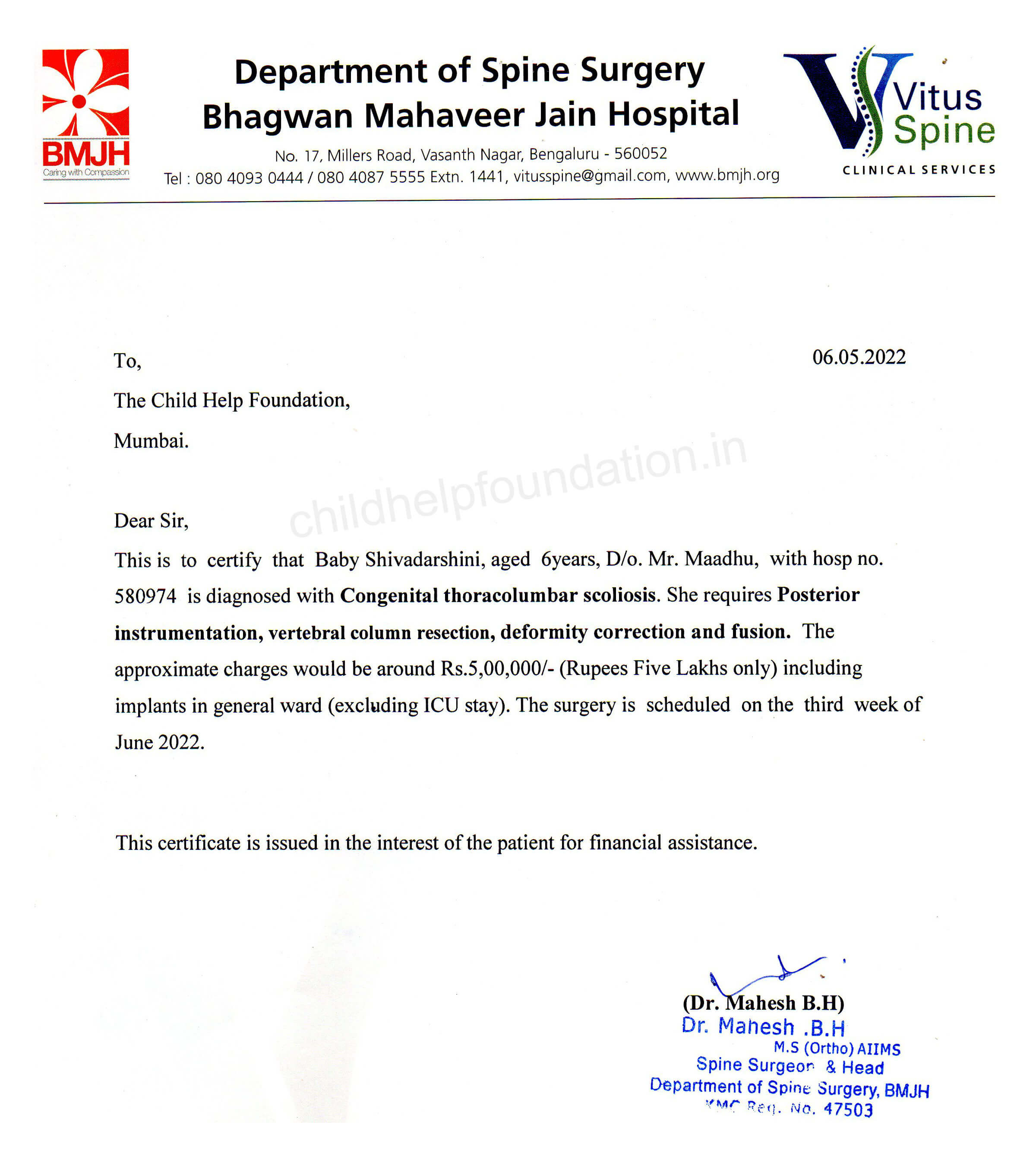 2022-06-29 12:22:20

Shivadarshini surgery done is kept under observation

2022-06-23 10:02:06

Shivadarshini's date of admission is postponed to 1st July

2022-06-21 15:28:18

Shivadarshini's is to be admitted on 27th her surgery would be on 28th or 29th June