5-year-old boy Saras suffering from a complex heart defect needs your help
5-year-old boy Saras suffering from a complex heart defect needs your help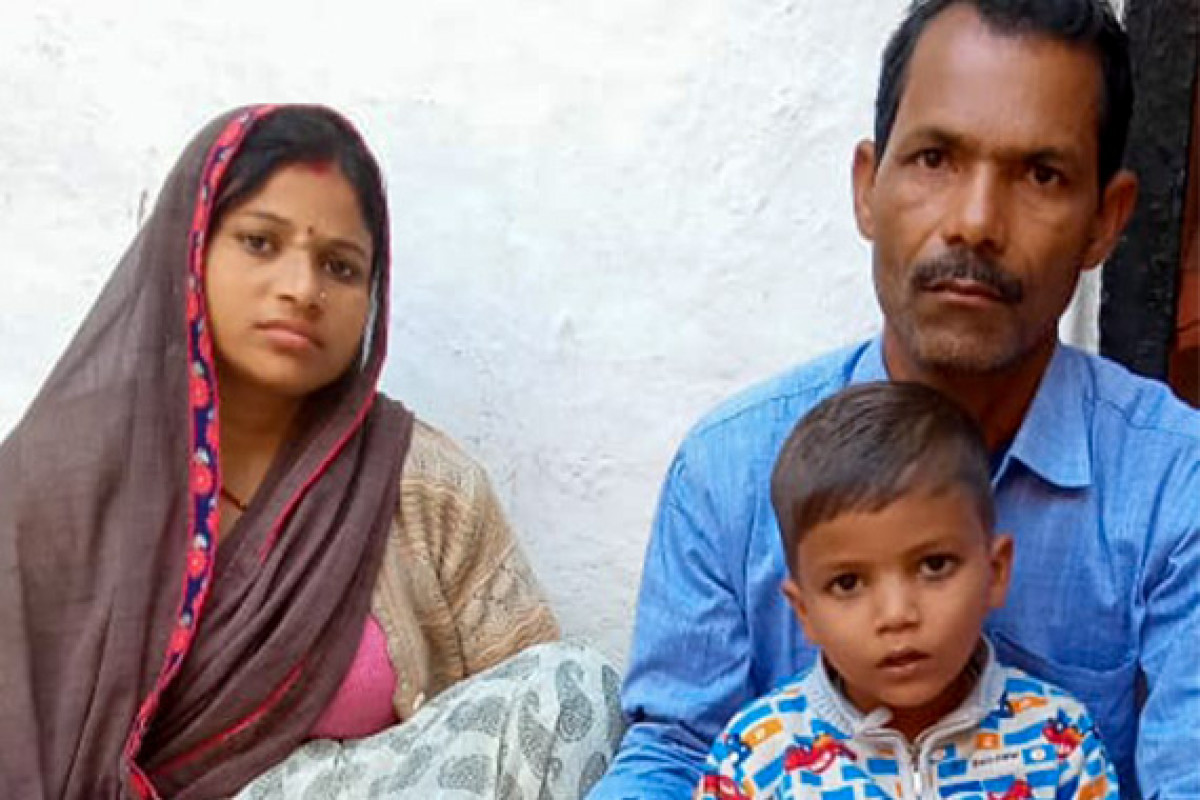 "Who would want to see their child suffering every single day? We want our son to live a happy and healthy life. It's the money that is stopping us from providing the help that Saras needs. Every penny counts, please help me save my son." -
Mr.Narendra Kumar ; (Father)
Saras Khare, a five-year-old who lives in Konch, Uttar Pradesh, is suffering from Complex Congenital Heart Disease. His father, Mr. Narendra Kumar is a farmer and earns Rs 5,000/- per month. Saras's mother, Mrs.Barsha Devi is a homemaker and his elder brother Pranjal is 8. When Saras was one, his family noticed that his body developed bluish discoloration. He could not eat well as he vomited most of the food consumed. Worried, his parents took him to a local doctor, where he was suggested to go to Birla Hospital, Gwalior, Madhya Pradesh for treatment. After a few check-ups, it was discovered that Saras's heart is on the right side instead of the left and has nerve blockages. His family took him to Paras Hospital, Gurugram, Haryana for better treatment.
The doctors advised that Paras needs to undergo open-heart surgery. The estimated cost of the surgery is Rs. 4,50,000/- (Rupees Four Lakhs Fifty Thousand Only). With time, medical expenses have drained all the Khare family's savings. They need your support for their son's treatment.
How Can You Help?
-You can Donate to the Fundraiser
-You can share BO Saras's story on Facebook and WhatsApp so that their story reaches to more people like you who will impact his life
-You can Volunteer to Raise Funds and save BO Saras's life.
50% Tax Exemption under 80(G)
FUNDS DONATED WILL BE USED FOR THE BO Saras TREATMENT
Kindly also share the fundraiser with your family and friends and help them to reach the goal. We will be grateful for your help!
Supporting Documents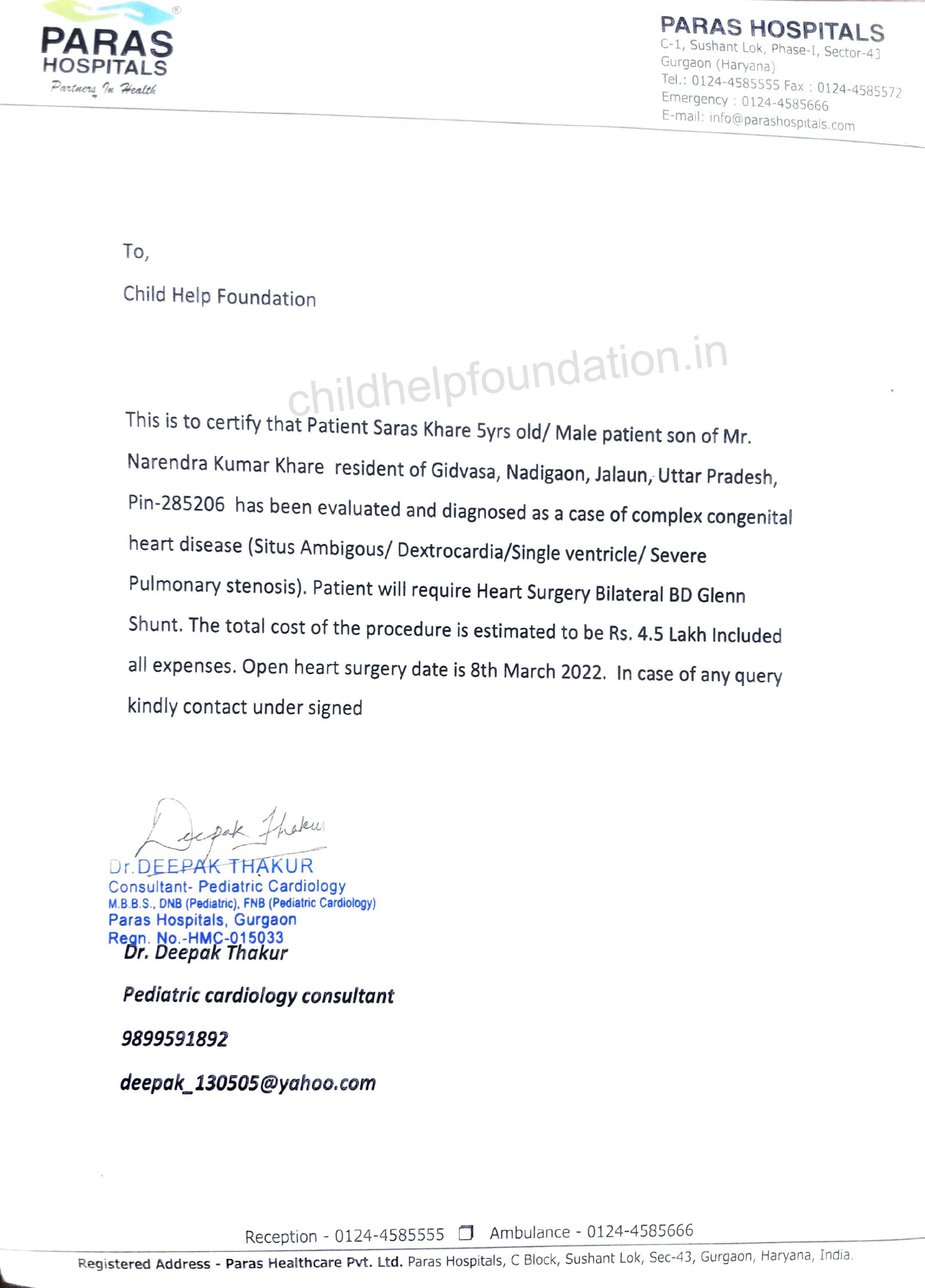 2023-02-02 10:19:16

Sara Swain has her regular follow ups on every alternate weeks and would be Visiting the Hospital by Feb end or First week of March for her BMT follow ups

2023-01-31 10:08:27

Sara Swain has her regular follow ups on every alternate weeks and would be Visiting the Hospital by Feb end or First week of March for her BMT follow ups