Santosh's spinal deformity is preventing him from living a happy childhood. Help him!
Santosh's spinal deformity is preventing him from living a happy childhood. Help him!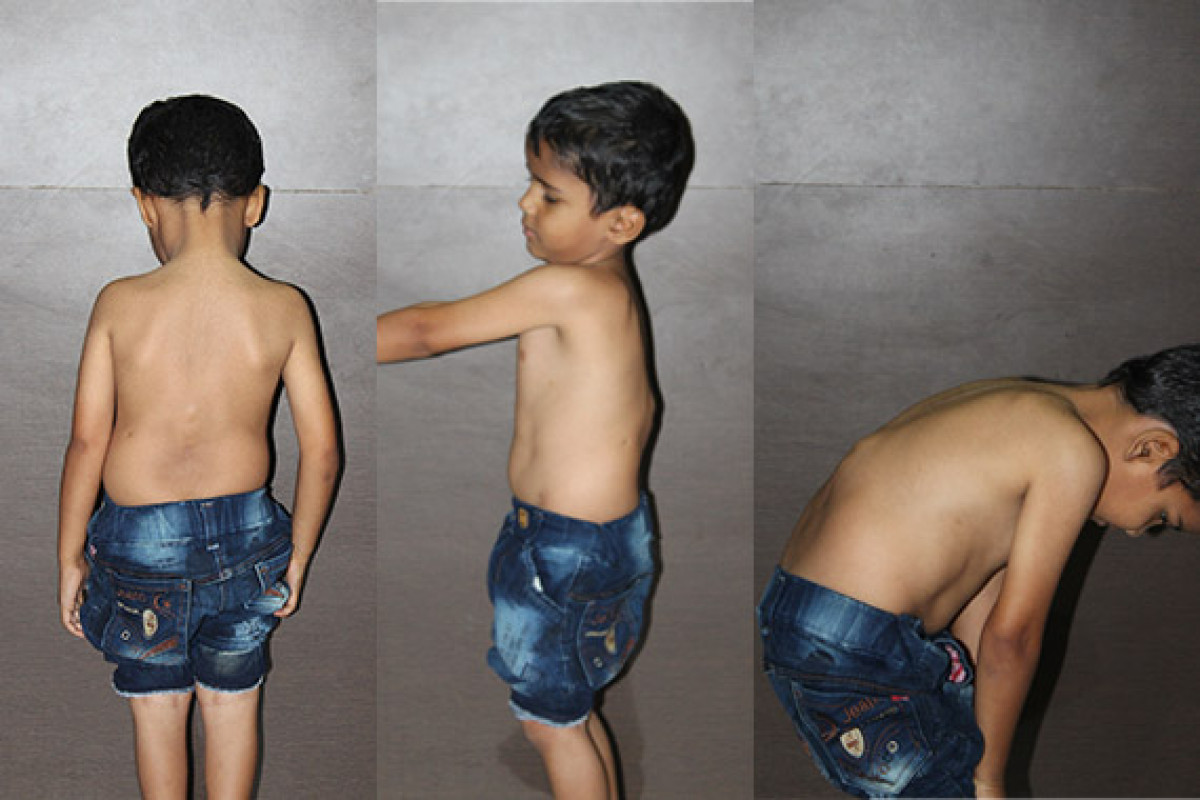 "We were shocked after hearing that our child is suffering from such a complex condition that too since birth. We did not know that he is going through so much pain at such a young age. My little child is suffering a lot and I don't know how to gather such a huge amount for his surgery. You all are my only hope. Please help!"
- Mr. Ramesh ; (Father)
Santosh R. is a five-year-old boy living with his parents, Mr. Ramesh and mother Mrs. Dyamakka. Mr. Ramesh is a labourer who works at different construction sites and earns up to Rs. 5000/- per month. Santosh's mother is a homemaker. He has a younger sister- Inchara (2) and a grandmother. The family of five lives in Dummi Chitradurga, Karnataka.
When Santosh was two years old, his parents noticed that he was unable to walk or crawl as babies usually do. They took him for a check-up in a local hospital where it was found that Santosh is suffering from Congenital Dorsolumbar Scoliosis. It is a sideways curvature of the spine that is caused by a defect that is present at birth. Basic check-ups and treatments were started for Santosh in a government hospital in the vicinity of their house but since COVID-19 lockdowns, his parents could not manage to take him for doctor's visits.
His condition worsened and so his parents took him to Bhagwan Mahaveer Jain Hospital, Bangalore, for treatment. The doctors have suggested a complicated surgery including posterior instrumentation, and deformity correction, along with laminectomy, adhesiolysis, and neurolysis. The estimated cost of which is Rs. 3,50,000/- (Rupees Three Lakhs Fifty Thousand Only). Please help them in these difficult times.
How Can You Help?
-You can Donate to the Fundraiser
-You can share Santosh's story on Facebook and WhatsApp so that their story reaches to more people like you who will impact his life
-You can Volunteer to Raise Funds and save Santosh's life.
50% Tax Exemption under 80(G)
FUNDS DONATED WILL BE USED FOR Santosh's TREATMENT
Kindly also share the fundraiser with your family and friends and help them to reach the goal. We will be grateful for your help!
Supporting Documents