Donate to save little Safna's life from the clutches of cancer!
Donate to save little Safna's life from the clutches of cancer!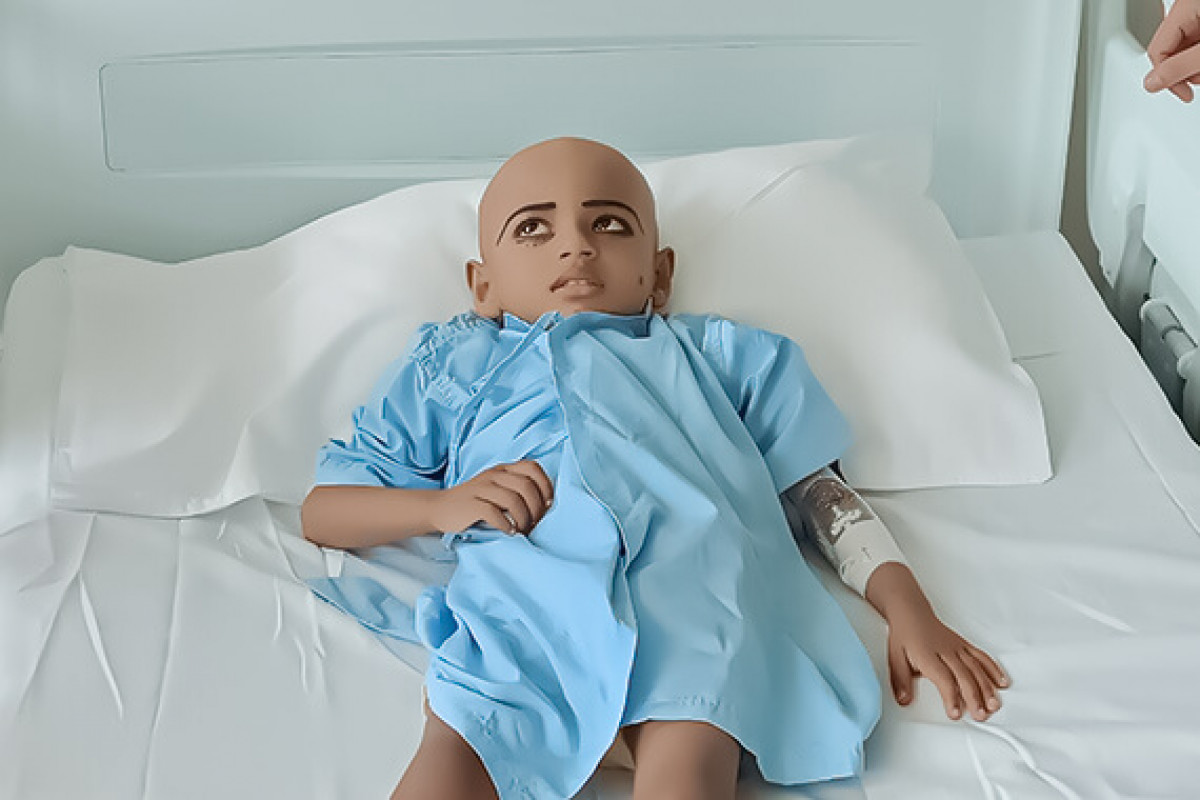 "How can God be so merciless toward a two-year-old. I wish I could take all her pain and give her a healthy childhood. She deserves a better life and only you can help her. Please, please help us save our lovely daughter!"
- Mr. Shibith ; (Father)
Safna, a 2.4-year-old baby girl, from Ernakulam, Kerala has a life-threatening tumour. Two months ago, in March 2022, her parents, Mr. Shibith and Mrs. Sharja noticed that she was not eating food and complained about stomach aches. Worried, they took her to a local hospital. After a few check-ups, the doctors suspected a major problem. Hence, Safna underwent an MRI (Magnetic Resonance Imaging) test.
The MRI reports shook Safna's family to the core. The doctors informed them that she was diagnosed with Sacrococcygeal Yolk Sac Tumour (a type of germ cell tumour). They were advised to take Safna to Aster Medcity Hospital, Kerala for advanced treatment. The doctors suggested the Excision of Sacrococcygeal Germ Cell Tumour as a part of Safna's treatment. The estimated cost of which is Rs. 3,60,000/- (Rupees Three Lakhs Sixty Thousand Only).
Safna has been suffering from severe abdominal pain often. She cannot eat properly nor can do other daily activities. Her father is a van driver and earns up to Rs. 10,000/- per month. He pays a monthly EMI for their house which they bought on loan.
Being the sole winner in a family of five, it's difficult for him to manage all the expenses along with Safna's treatment. Safna's elder sister who is just three prays day and night for her little sister to get well. The surgery will free Safna from this rare cancer but arranging this huge amount of money is beyond her family's financial capabilities. Your small contribution has the potential to help her recover from this illness. Please donate.
How Can You Help?
-You can Donate to the Fundraiser
-You can share Safna's story on Facebook and WhatsApp so that their story reaches to more people like you who will impact her life
-You can Volunteer to Raise Funds and save Safna's life.
50% Tax Exemption under 80(G)
FUNDS DONATED WILL BE USED FOR Safna's TREATMENT
Kindly also share the fundraiser with your family and friends and help them to reach the goal. We will be grateful for your help!
Supporting Documents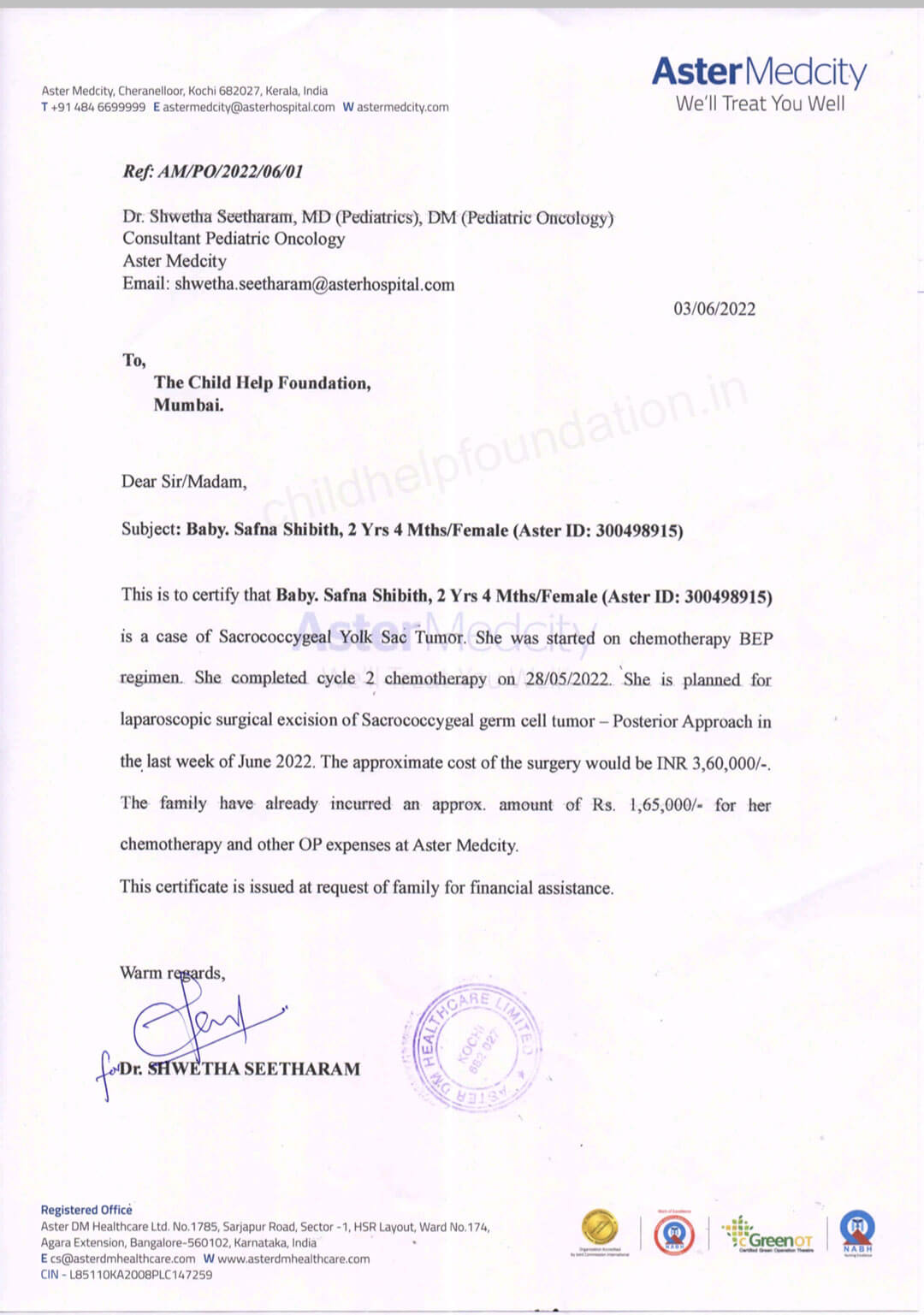 2022-06-23 10:04:51

Keiron will be visiting the hospital thi week for a maintainence chemo therapy

2022-06-21 15:32:17

Safna is to be admitted tomorrow