Help 4-year-old Sachin, who suffers from Complex Heart Defect!
Help 4-year-old Sachin, who suffers from Complex Heart Defect!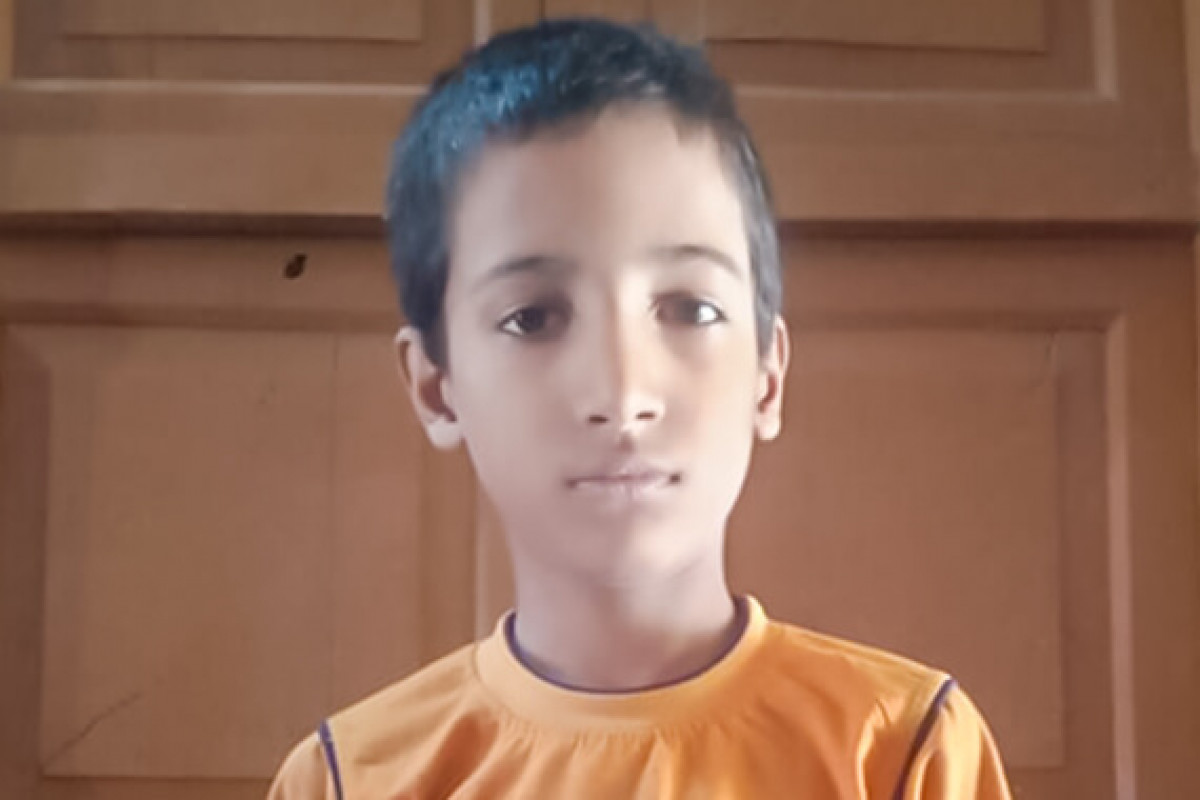 "My son needs to undergo urgent heart surgery. I do not earn so much to support my family's monthly expenses, and I do not know how am I supposed to gather such a huge amount for the treatment in such a short time. Please, please help me, I do not want to lose him."
- Mr. Kaushal Singh ; (Father)
Sachin Kumar is an eight-year-old playful son of Mr. Kaushal Singh and Mrs. Arti Devi. His father and his uncle are daily wage laborers. Together they earn up to Rs. 8000/- per month. There are eight members in the family- Sachin, his two elder sisters, mother, father, uncle, and grandparents. The family lives in a small house in Bihar.
Sachin was one-year-old when he was diagnosed with a heart defect. The doctors informed the family that their son would need to undergo heart surgery in the future. Years went by; Sachin lived with this defect. When the boy turned eight, his health started deteriorating. He had difficulty breathing due to constant coughing. The family got worried sick and took him to Mahavir Heart Hospital, Patna. The doctors have advised him to undergo AVR (Aortic Valve Replacement) and VSD (Ventricular septal defect) closure surgery as soon as possible. The estimated cost of the surgery is Rs. 4,00,000/- (Rupees Four Lakhs Only.)
With an unstructured job pattern and a minimal income, Mr. Kaushal Singh is left helpless and requires your support to treat his son.
How Can You Help?
-You can Donate to the Fundraiser
-You can share Hitesh's story on Facebook and WhatsApp so that their story reaches to more people like you who will impact their life
-You can Volunteer to Raise Funds and save Hitesh's life.
50% Tax Exemption under 80(G)
FUNDS DONATED WILL BE USED FOR Hitesh's TREATMENT
Kindly also share the fundraiser with your family and friends and help them to reach the goal. We will be grateful for your help!
Supporting Documents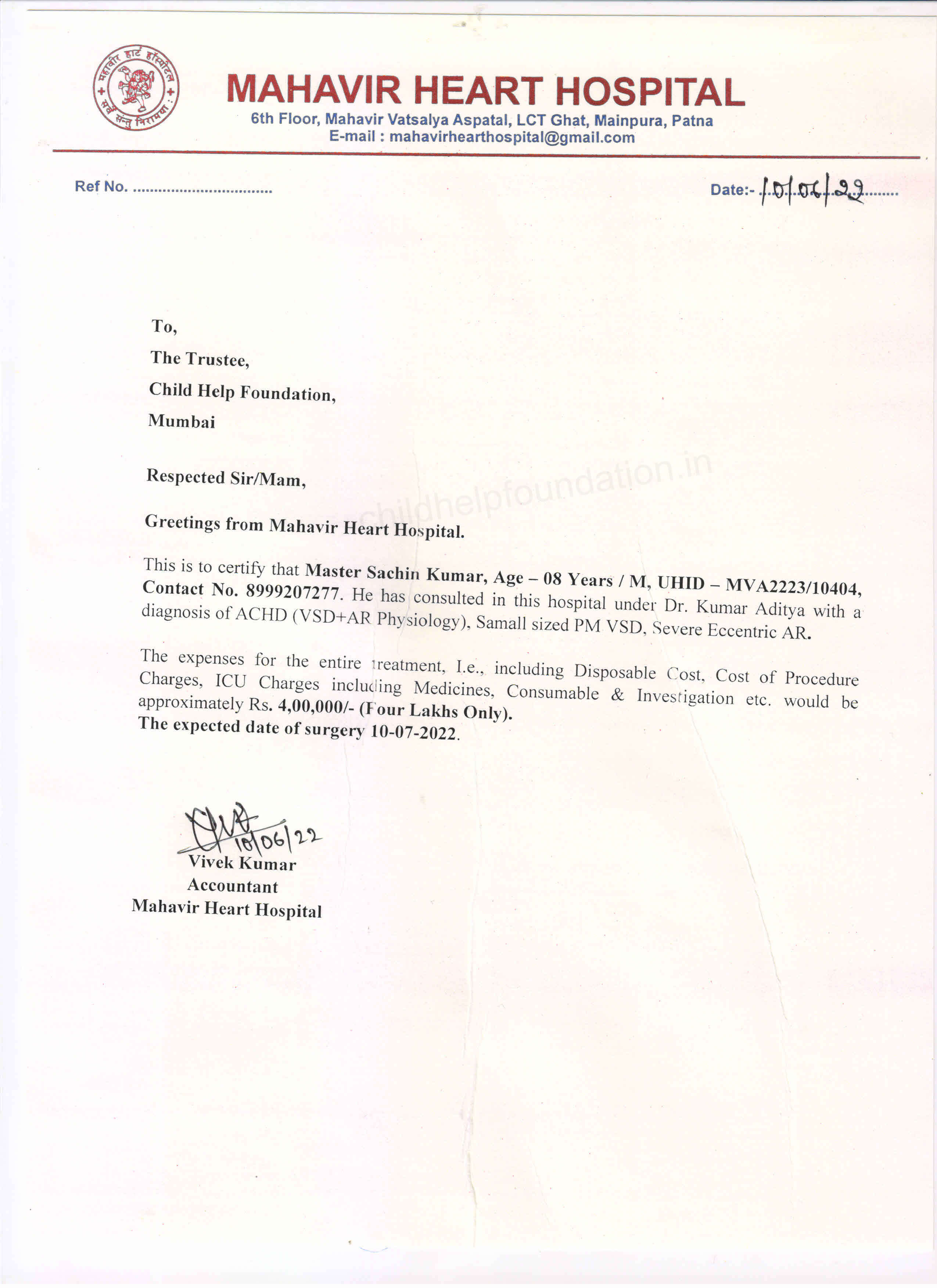 2022-07-17 10:23:02

Sachiin Kumar Post surgery photo

2022-07-19 10:41:41

Sachin's surgery is done, he is kept under observation

2022-07-14 17:13:57

Sachin is admitted today, his surgery is scheduled on Saturday

2022-07-12 11:27:15

Sachin will be admitted tomorrow