Bone Marrow Transplant is the only possibility for Ritanya's survival. Kindly donate
Bone Marrow Transplant is the only possibility for Ritanya's survival. Kindly donate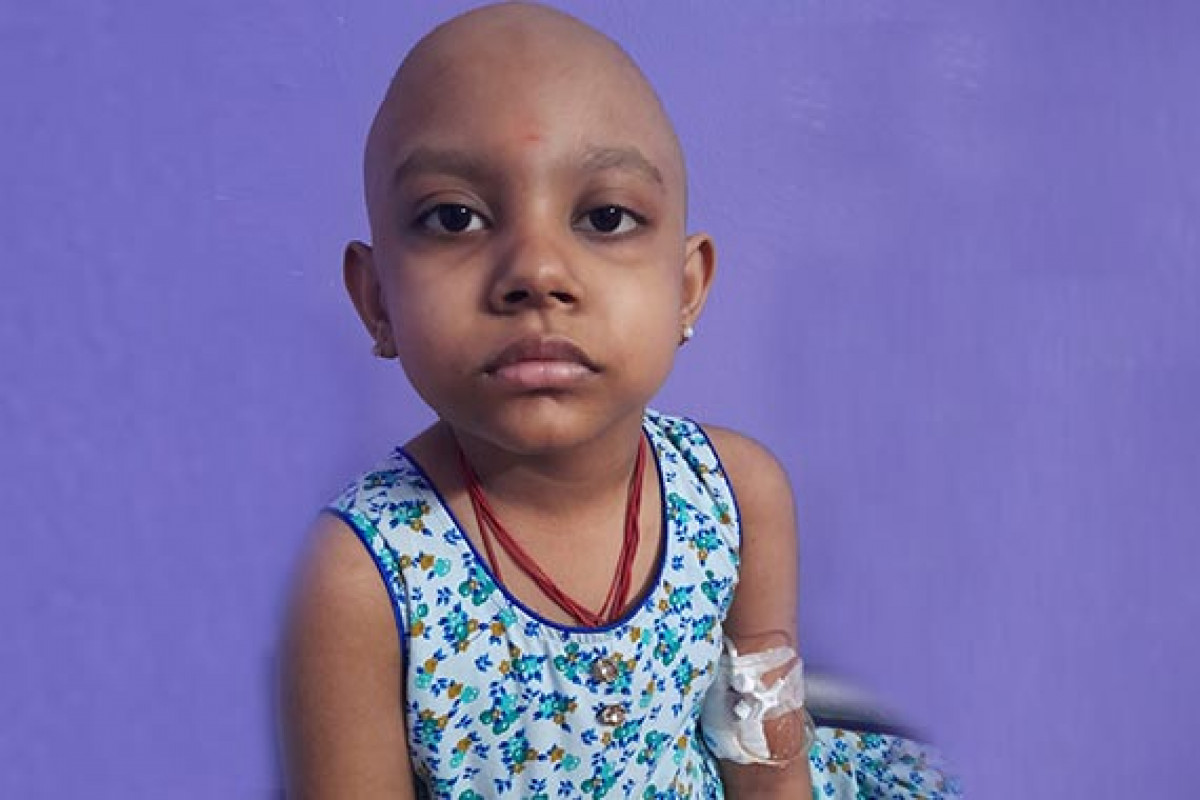 "I never imagined that my daughter will have to suffer so much at such a young age. If it was in my hands, I would switch places with her. I have already spent all my savings on her treatment so far, and I require more funds for her treatment. I feel helpless at this moment as I cannot afford such a huge amount. I request you to kindly contribute towards the treatment help in this hour of need." -
Sayanta De Sarkar ; (Father)
Ritanya De Sarkar is a 7-year-old girl from Kolkata. Her father, Mr. Sayanta De Sarkar used to work as a caterer with a meagre income. Her mother, Mrs. Paramita De Sarkar is a homemaker. Ritanya has a younger brother, Reyaansh, who is 4yrs old. The family is currently living in a rented room in Chennai, Tamil Nadu, near Ritanya's hospital. The rent is Rs. 4,000/- per month. Ritanya started showing symptoms in September 2021, wherein she would be having frequent fevers, headaches, muscle aches and stomach pain. The family took her to the nearest local doctor, who suspected appendix and did a CT scan. However, he failed to diagnose Ritanya's case and suggested the family to visit the Tata Memorial Hospital, Kolkata. After several blood tests, Ritanya was diagnosed with Blood Cancer.
The doctors at the Tata Memorial Hospital recommended her to go to Chennai's Christian Medical College (CMC) for further treatment. At CMC, Ritanya's treatment began with chemotherapy which will go on for six months. The doctors have advised a Haploidentical stem cell transplant. The cost of this treatment is estimated to be Rs. 25,00,000/- (Rupees Twenty Five Lakhs Only).
Ritanya's father is out of work and needs your help to pay his daughter's medical bills.
How Can You Help?
-You can Donate to the Fundraiser
-You can share Twin Ritanya's story on Facebook and WhatsApp so that their story reaches to more people like you who will impact her life
-You can Volunteer to Raise Funds and save Twin baby girls of Ritanya's life.
50% Tax Exemption under 80(G)
FUNDS DONATED WILL BE USED FOR THE Twin baby girls of Ritanya TREATMENT
Kindly also share the fundraiser with your family and friends and help them to reach the goal. We will be grateful for your help!
Supporting Documents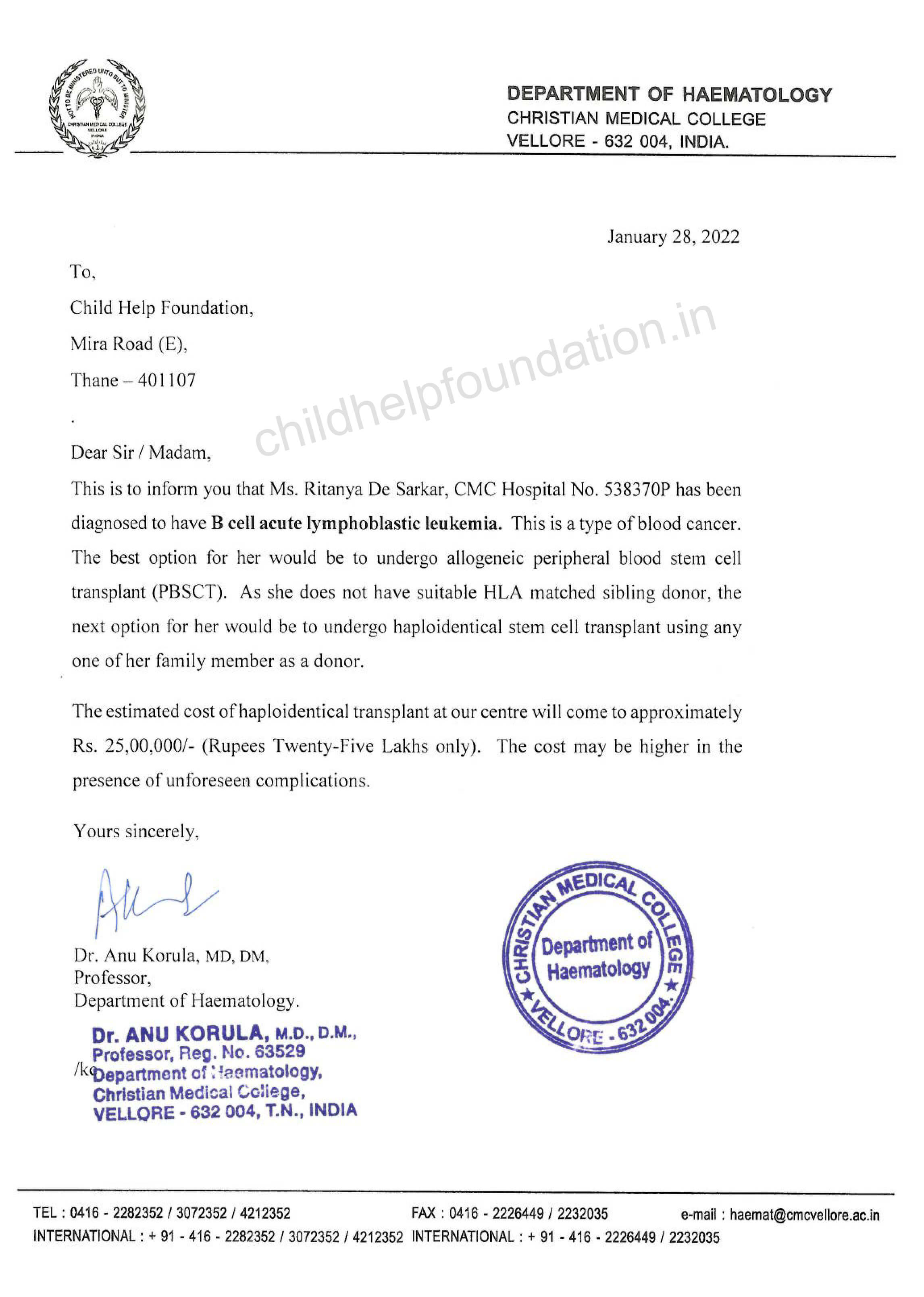 2022-07-19 10:36:14

Ritanya has her next visit on Friday.

2022-06-29 12:17:04

Ritanya has her Hospital visit every 10 days for her followups