Purvi is in pain due to a complicated ear defect. Help her get the treatment she needs!
Purvi is in pain due to a complicated ear defect. Help her get the treatment she needs!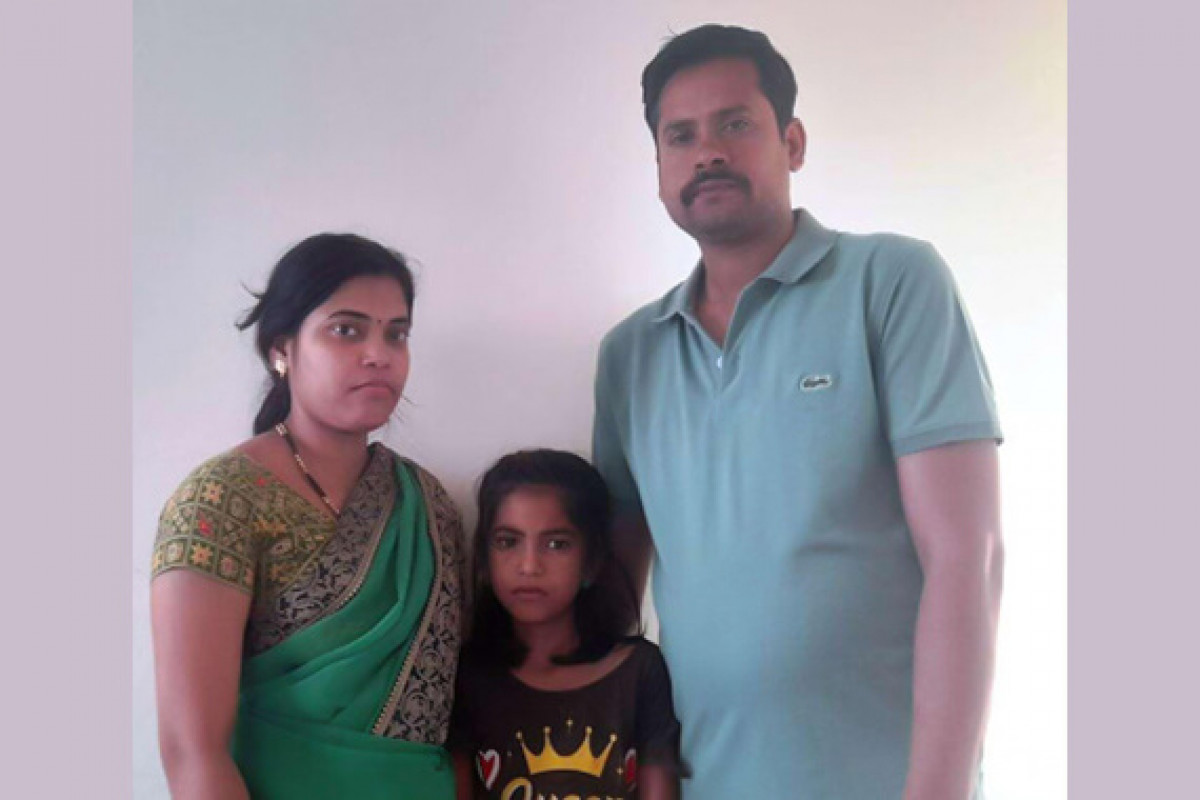 "My daughter is in pain since she was a baby. Not only physically but there are emotional traumas that she goes through every day as well. The teachers and students at her school also isolate her from group settings because she is not like the others. They believe that her disease can spread like an infection, which is not true. I just want my daughter to live a normal life. Please help me take her pain away!"
- Mr. Amol Pardeshi ; (Father)
Purvi Pardeshi is a nine-year-old girl of Mr. Amol Pardeshi and Mrs. Pooja Pardeshi. She has an elder sister, Aditi (12years) and a younger brother, Samarth (6years). The family lives on rent in Pune, Maharashtra. Mr. Amol works at a printing press and earns ₹ 10,000/- per month. Out of this minimal income, he has to manage a monthly rent of ₹ 4,000/- and the monthly expenses of the entire family.
When Purvi was two years old, one day suddenly she fell ill. She had high fever, extreme cold and cough and many boils appearing on her body. When taken to a local doctor, few medicines were given to her. These medicines did not help. Purvi was constantly crying in pain. Her parents noticed that fluid was coming out of Purvi's ears. This is when they panicked and took Purvi to a local hospital.
A few check-ups at the hospital diagnosed Purvi with Bilateral C.S.O.M, which is a hearing impairment. The doctors recommended some medicines and syrups to reduce Purvi's suffering. They informed Purvi's parents that surgery would be needed to cure Purvi but it cannot be performed as Purvi was too young at that time for major surgery.
Purvi has been taking medicines since she was two. Often, fluid comes out of her ears, and it pains a lot to her. She cannot attend school regularly, nor can play or do any other activities. She is nine years old now and as informed by doctors her body is ready for surgery. Her parents took her to AiMS Hospital, Pune. The doctors here have suggested an urgent Bilateral Tonsillectomy. The estimated cost of the surgery is ₹ 2,40,000/- (Rupees Two Lakhs Forty Thousand Only). The amount is beyond the Pardeshi family's financial capabilities. Please help them.
How Can You Help?
-You can Donate to the Fundraiser
-You can share Purvi's story on Facebook and WhatsApp so that their story reaches to more people like you who will impact her life
-You can Volunteer to Raise Funds and save Purvi's life.
50% Tax Exemption under 80(G)
FUNDS DONATED WILL BE USED FOR Purvi's TREATMENT
Kindly also share the fundraiser with your family and friends and help them to reach the goal. We will be grateful for your help!
Supporting Documents