6-Year-Old Nesriya Needs Your Help to Fight against Thalassemia Major!
6-Year-Old Nesriya Needs Your Help to Fight against Thalassemia Major!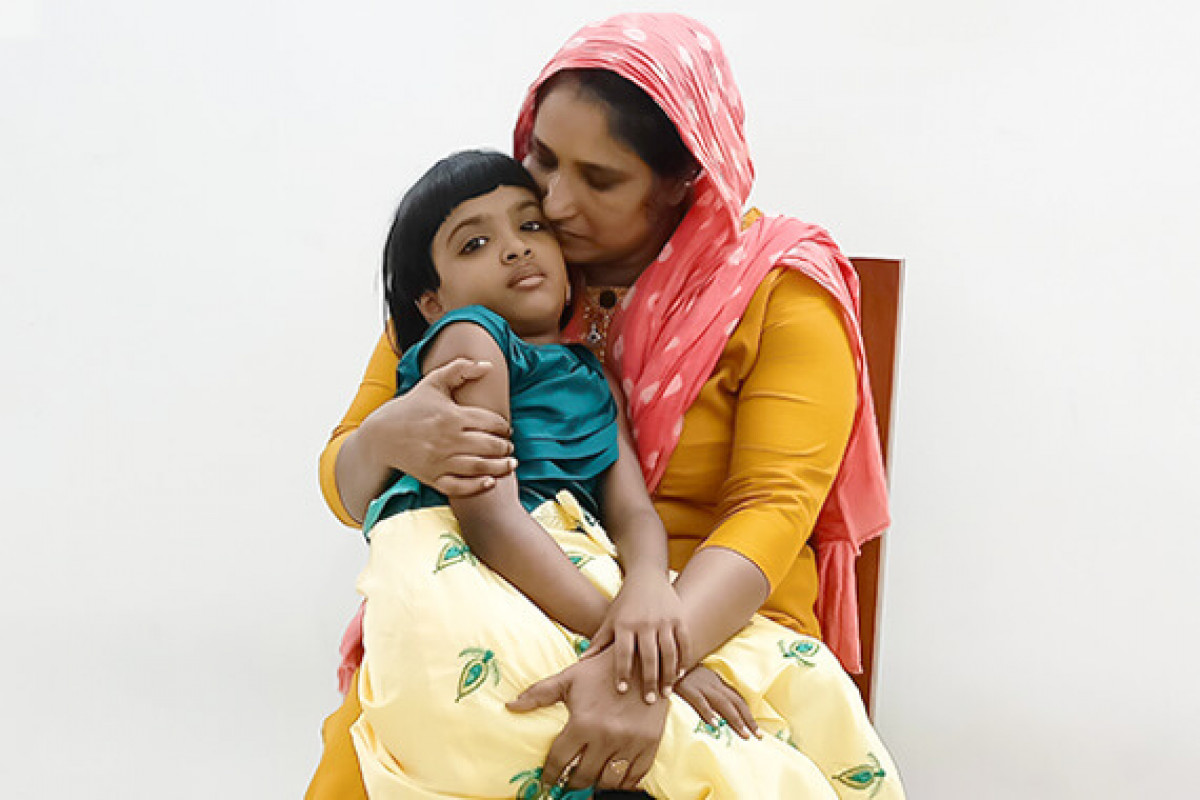 "My daughter Nesriya has the most beautiful smile, the cutest, and her laughter filled our house with happiness. But all of that is lost since she was diagnosed with this crippling disease, Thalassemia Major. All this while, I have seen my child suffer from severe fevers; she cannot walk or eat on her own; whatever she eats, she vomits half of it. I feel guilty because there is nothing, I can do to take away her pain. I do not know how to save my baby girl from this misery" -
Mr. Shanavas P ; (Father)
6-year-old Nesriya from Kerala was diagnosed with Hb E Beta Thalassemia Major in 2021. Due to financial constraints, her parents struggled to provide her with the proper treatment, and she has been suffering from severe symptoms for a year now. After going to various hospitals, they reached Aster Medcity Hospital, Kerala. The doctors advised that Nesriya will need a Haploidentical Stem Cell Transplant soon. The estimated cost of the treatment is Rs. 16,75,000/- (Rupees Sixteen Lakhs Seventy-Five Thousand Only). Through a health care organisation, they have found a donor. But Nesriya's treatment cannot begin because of a lack of funding. Please help the family arrange the funds to save their little daughter's life.
"Being an auto-rickshaw driver, I only bring home Rs. 5,000/-. How am I supposed to pay our house rent, other expenses, and medical bills from this scanty income? My wife Beena cries all day, fearing we'll lose our daughter to this disease. I don't know how to console her. Please, please help us save our daughter." -Mr. Shanavas P. (Father)
How Can You Help?
-You can Donate to the Fundraiser
-You can share Nesriya's story on Facebook and WhatsApp so that their story reaches to more people like you who will impact her life
-You can Volunteer to Raise Funds and save Nesriya's life.
50% Tax Exemption under 80(G)
FUNDS DONATED WILL BE USED FOR Nesriya's TREATMENT
Kindly also share the fundraiser with your family and friends and help them to reach the goal. We will be grateful for your help!
Supporting Documents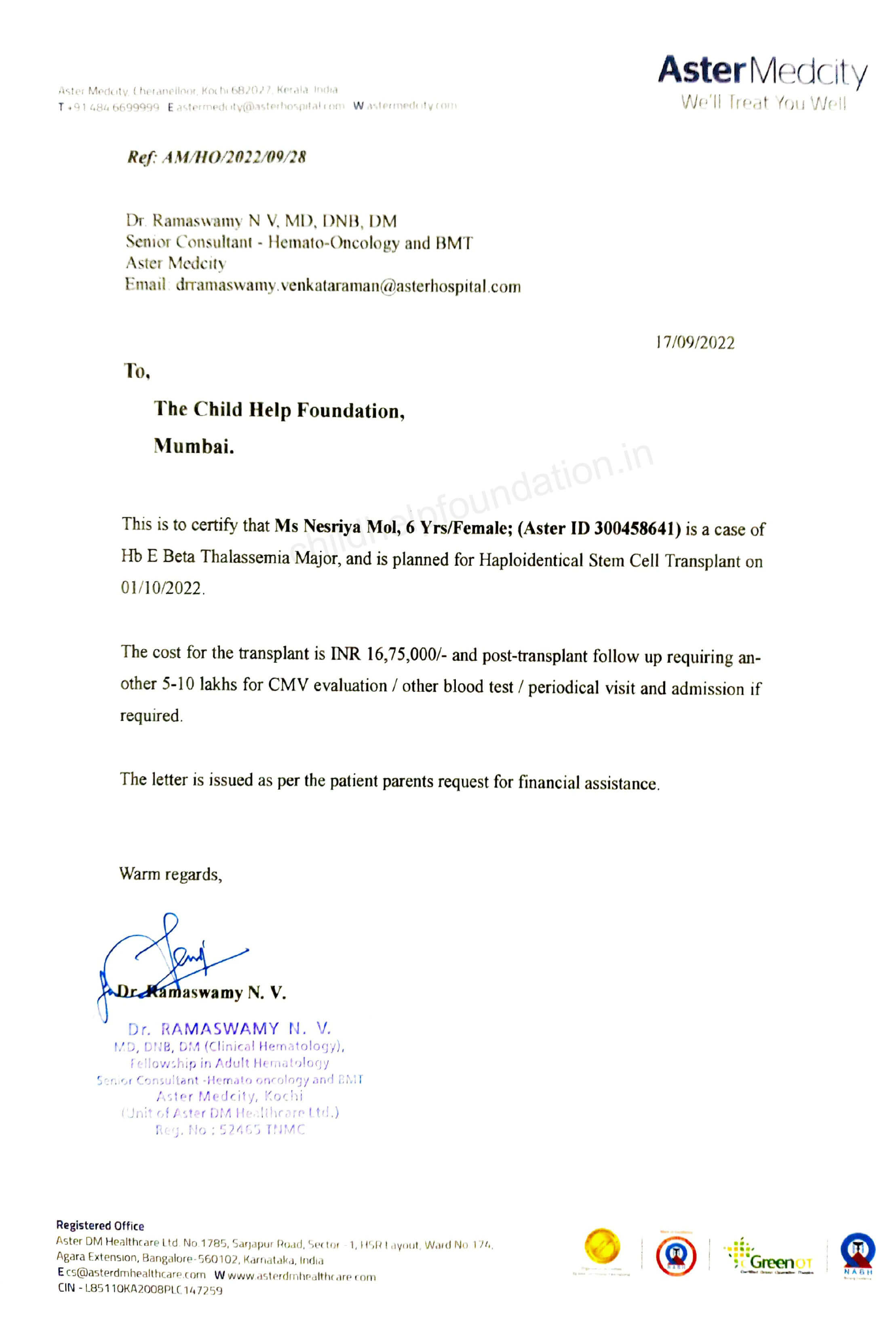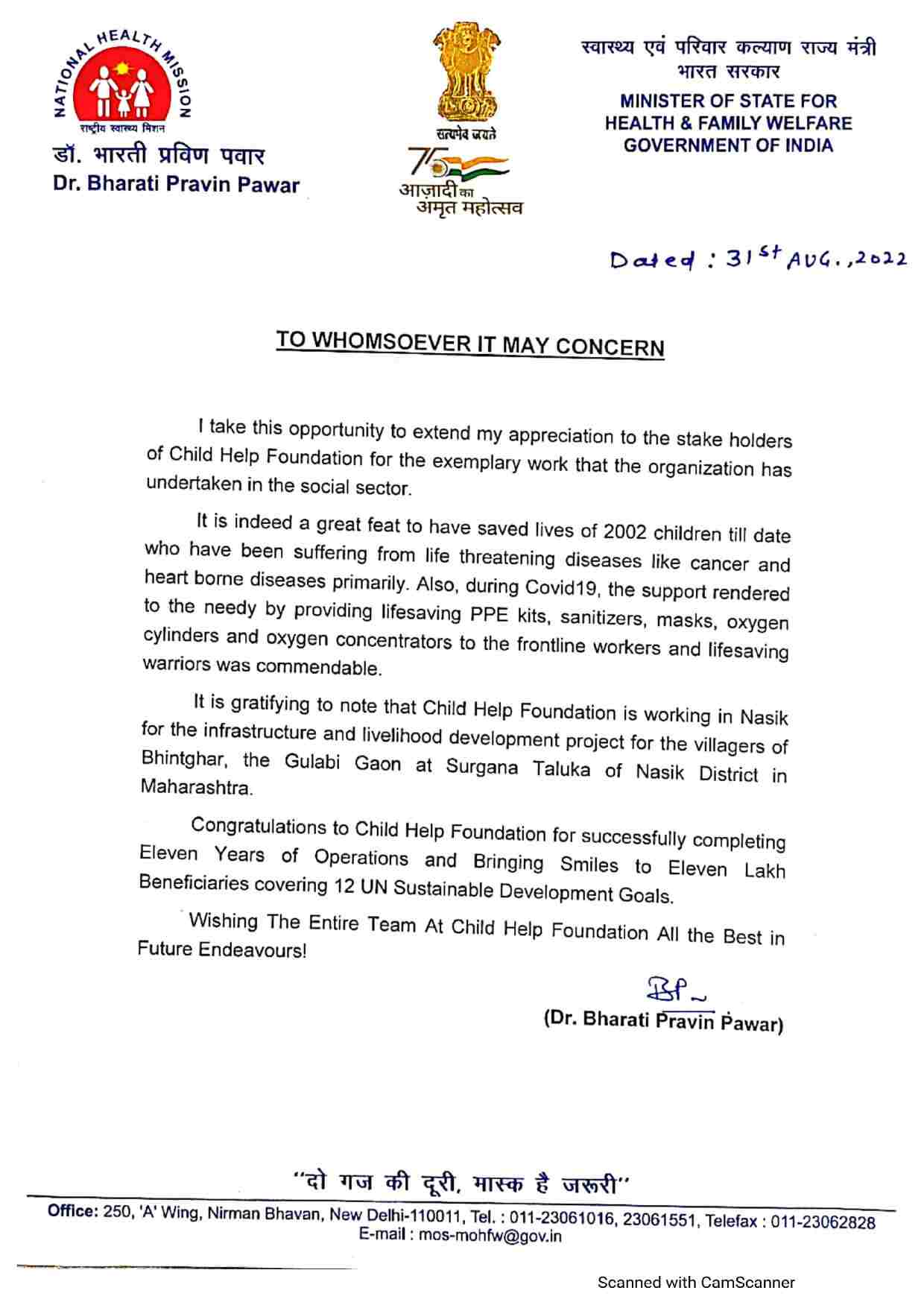 | Name | Donate Amount | Date |
| --- | --- | --- |
| Saniya Syed | INR 300 | 2022-10-03 22:14:32 |
2022-10-20 15:07:45

Nesriya is will be discharged today., she will be on followups.

2022-10-18 16:58:05

Nesriya is still kept in the BMT unit and has been kept ,under Doctors Observation

2022-10-11 11:07:08

Nesriya is still kept in the ICU ,under Doctors Observation

2022-10-06 11:30:38

Nesriya is still kept in the ICU ,under Doctors Observation

2022-10-03 15:59:16

Nesriya is still in the ICU,due to high fever

2022-09-24 15:25:38

Nesriya Radiated lucofiltered PRBC blood transfusion