Help a mother in distress to raise funds for her 12-year-old daughter's surgery
Help a mother in distress to raise funds for her 12-year-old daughter's surgery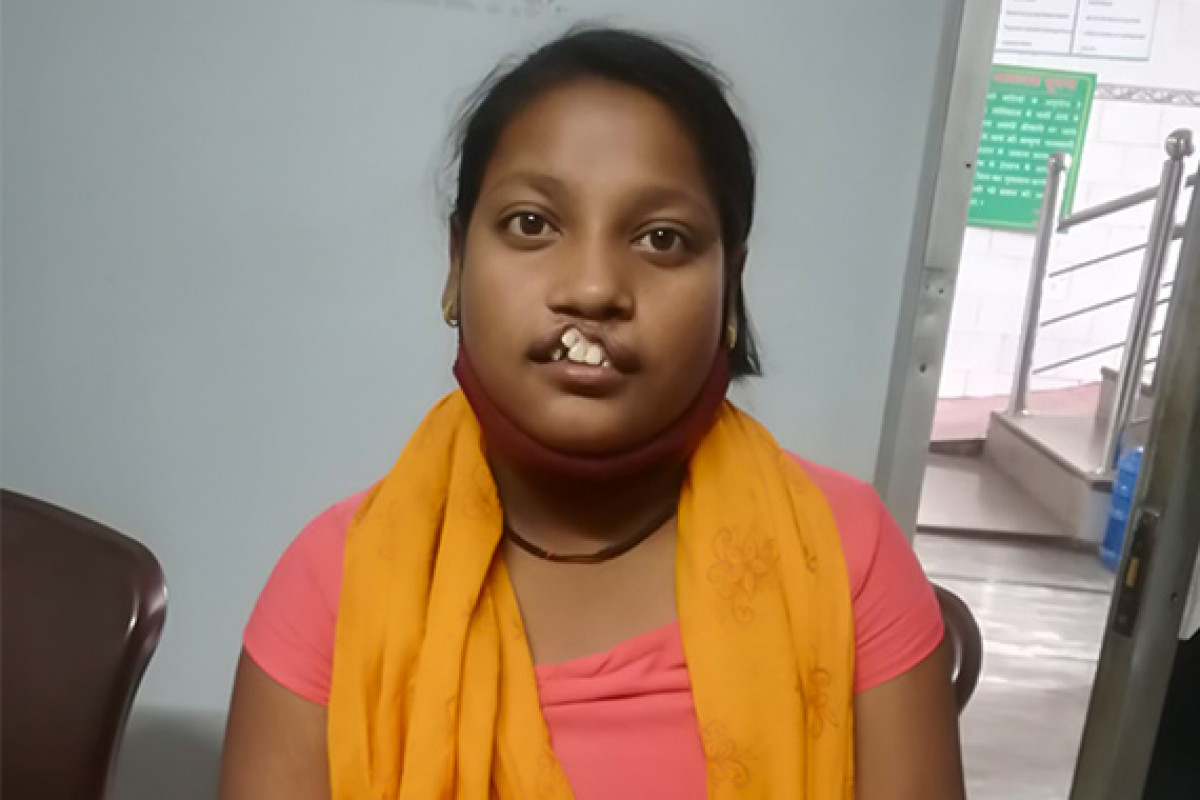 "I have no way left to arrange such a big amount for my daughter's treatment. I regret a lot that we could not get the surgery done right on time, and that delay has led to this suffering now. We barely earn to support our monthly expenses. You all are my only hope. Please help!"
- Archana Devi ; (Mother)
Moni Kumari is a 12-year-old girl from Faridabad, Haryana. Her father Mr. Dawlu Mandal, and mother Mrs. Archana Devi are factory workers who make an income that barely support their monthly expenses. Moni has two siblings Soni (20) and Shweta (10). The family of five live in a rented house which costs them Rs.2,000/- per month.
Moni has a cleft lip, which is a split in the upper lip. This means that there was a complication during the development of her facial structure. The doctors, after Moni's birth, suggested surgery for her condition. But because of their poor financial condition, her parents could not manage to afford the cost of treatment. As she grew up, Moni started to face difficulty in breathing and had frequent colds. When checked with the doctors, it was discovered that Moni is suffering from Aspiration Pneumonitis which is an infection of the lungs caused by inhaling saliva, vomit and even small foreign objects. A delay in the surgery for the cleft lip has caused this condition. Moni's parents took her to Swastik Multispecialty Hospital, Haryana for treatment.
The doctors have suggested a medical surgical treatment for Moni's condition. The estimated cost of which is Rs. 2,00,000/- (Rupees Two Lakhs Only). The parents are worried because they are in a poor condition and they cannot afford the treatment. Please help them in these difficult times.
How Can You Help?
-You can Donate to the Fundraiser
-You can share Moni's story on Facebook and WhatsApp so that his story reaches to more people like you who will impact her life
-You can Volunteer to Raise Funds and save Moni's life.
50% Tax Exemption under 80(G)
FUNDS DONATED WILL BE USED FOR THE Moni's TREATMENT
Kindly also share the fundraiser with your family and friends and help them to reach the goal. We will be grateful for your help!
Supporting Documents