Support Manreet's open heart surgery to end her suffering
Support Manreet's open heart surgery to end her suffering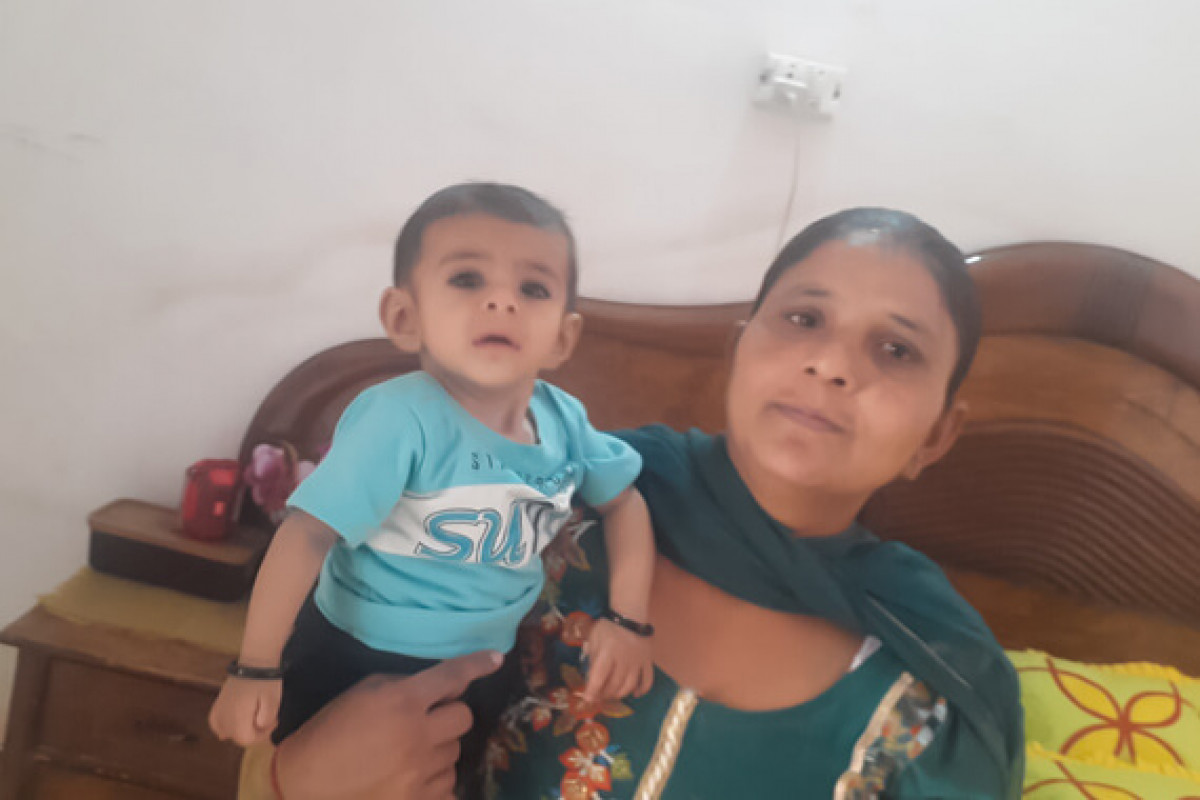 "My daughter is the dearest to my heart. I can barely look at her as she struggles to breathe. I feel like even God has turned his back on us. Only your help can cure my child. Please, please help us!"
- Tajinder Kaur ; (Mother)
Manreet Kaur is a seven-month-old baby girl from Firozpur, Punjab. Her parents, Mr. Manpreet Singh and Mrs. Tajinder Kaur were ecstatic to hold their only child. They took her home and showered her with all the love and care every day.
But their lives turned upside-down when after a month of Manreet's birth they noticed that her body often turns blue in colour and she struggles while breathing. They rushed to a local hospital and after a few check-ups discovered that Manreet's heart has a hole in it. Mr. Singh and Mrs. Kaur were advised to go to Paras Hospital, Gurugram for further treatment.
Looking at Manreet's reports, the doctors at Paras Hospital have advised Manreet to undergo an Open Heart Surgery. Manreet frequently has cold, cough, and high fever. Her parents want to immediately proceed with the treatment a lack of money is stopping them from doing so. The estimated cost of the surgery is Rs. 4,00,000/- (Rupees Four Lakhs Only).
Manreet's father is a farm labourer and earns up to Rs. 7,000/- per month. Her mother is a homemaker. They have spent all their savings and used all their possible ways to borrow for Tajinder's delivery. You are their only hope now. Please help!
How Can You Help?
-You can Donate to the Fundraiser
-You can share Manreet's story on Facebook and WhatsApp so that their story reaches to more people like you who will impact her life
-You can Volunteer to Raise Funds and save Manreet's life.
50% Tax Exemption under 80(G)
FUNDS DONATED WILL BE USED FOR Manreet's TREATMENT
Kindly also share the fundraiser with your family and friends and help them to reach the goal. We will be grateful for your help!
Supporting Documents