Help Madhuri Save her preterm Twins
Help Madhuri Save her preterm Twins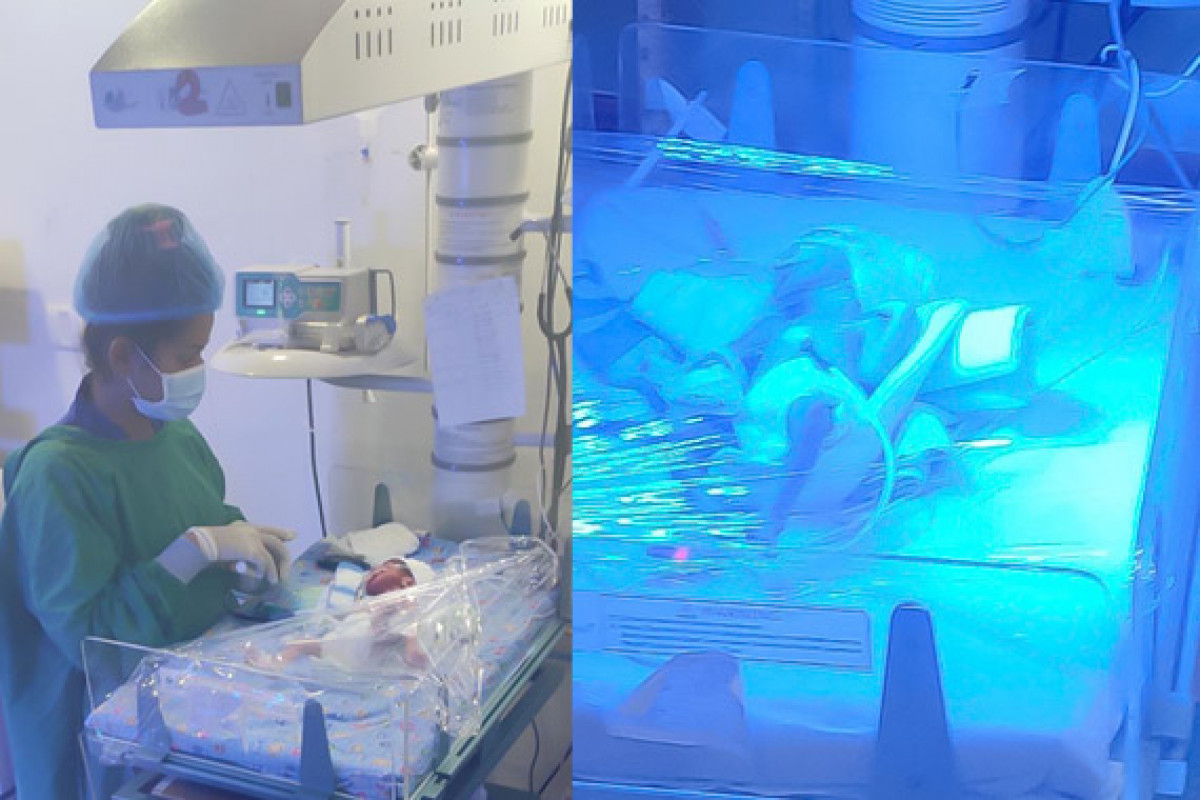 "We had not expected such an unfortunate thing to happen to us. Our situation is a nightmare. My twin babies are fighting to survive every second, but we are unable to raise funds to continue their treatment. My husband is on his toes day and night, working hard to save money for them, but it is not enough. We cannot raise such a huge amount in such a short time. I request all of you to please help and contribute to our babies' treatment. We would be indebted to your generosity and kindness for the rest of our lives." -
~Mrs. Madhuri Vidhate ; (Mother)
Mr. Ravindhra Vidhate and Mrs. Madhuri Vidhate, like many other parents, were looking forward to welcome their babies into the world with a smile. They had no idea that their infants would be born premature, putting their lives in danger. They were expecting the joy of parenthood, but what they received was worries, where their babies are fighting for their life.
The twins are currently at Mala Newborn and Children Hospital, Thane, in the NICU, hooked to machines and tubes, and their health keeps fluctuating day by day. To breathe, they need external oxygen support. Presently, they are still receiving medical treatment in the form of syrups and drops. Their health is being continuously monitored by doctors to ensure that it does not worsen further.
The parents are afraid to lose them as they might have to stop the ongoing treatment due to lack of funds. The babies need Rs. 10,00,000/- (Rupees Ten Lakhs Only) more to continue the treatment.
The family consists of six members- Mr. Ravindhra Vidhate, Mrs. Madhuri Vidhate, the twins, and their grandparents. Mr. Ravindra Vidhate is the only working member in the family working as a back-office employee earning up to Rs. 8000/- per month. With such a meager amount, he was hardly meeting the basic needs of the family. Whatever was left was spent on the treatment of his babies. He is unable to secure any further loans. The family needs your support for their younger ones' treatment.
How Can You Help?
-You can Donate to the Fundraiser
-You can share Twins of Madhuri's story on Facebook and WhatsApp so that their story reaches to more people like you who will impact their life
-You can Volunteer to Raise Funds and save Twins of Madhuri's life.
50% Tax Exemption under 80(G)
FUNDS DONATED WILL BE USED FOR Twins of Madhuri's TREATMENT
Kindly also share the fundraiser with your family and friends and help them to reach the goal. We will be grateful for your help!
Supporting Documents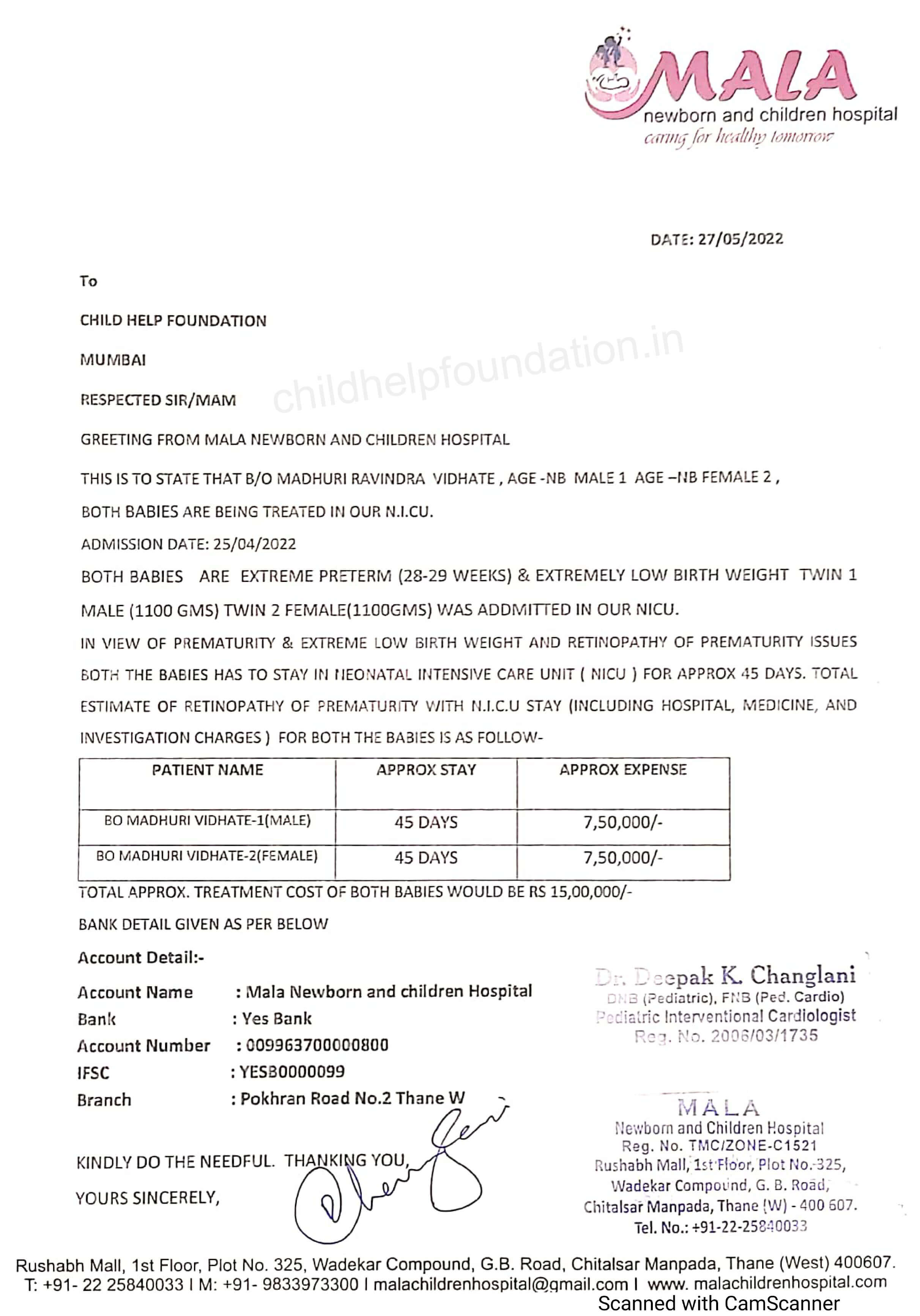 2023-01-17 10:00:23

B/O Madhuri is in the NICU and has been kept under the Doctors Observation