8-days-old baby needs your help to survive! Save her
8-days-old baby needs your help to survive! Save her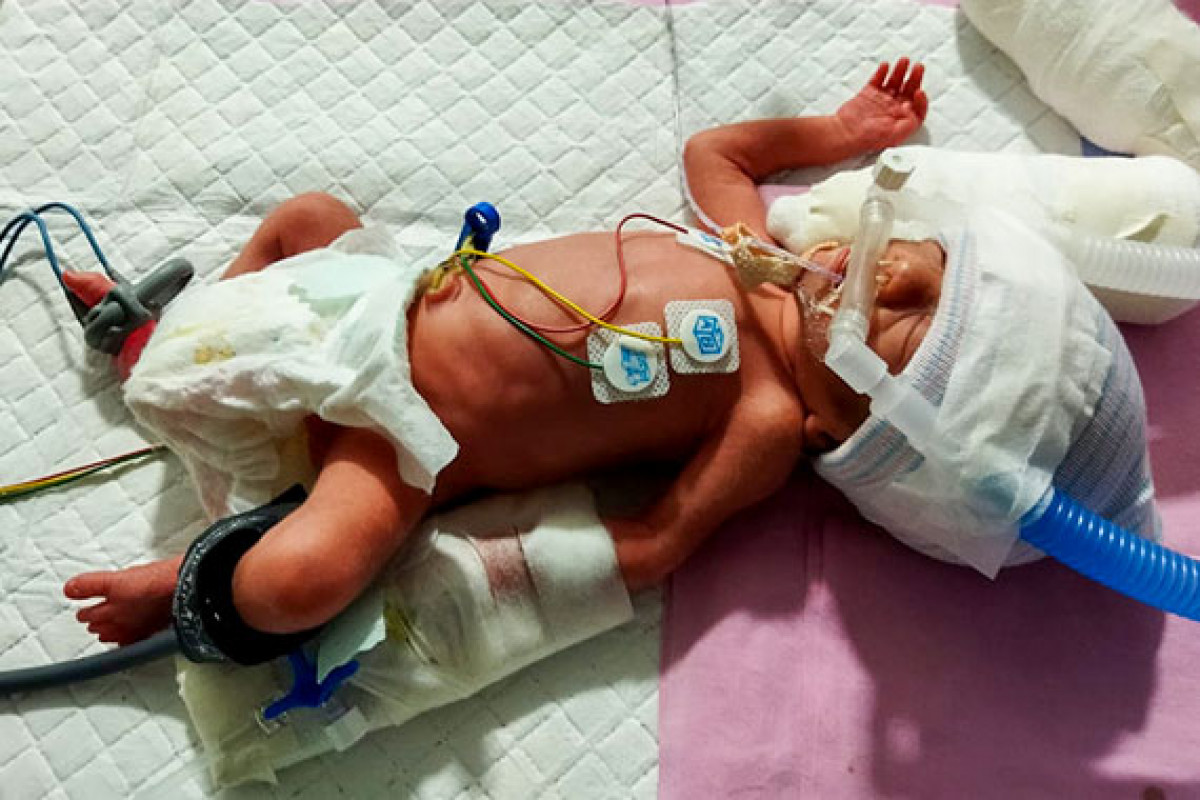 "We were so happy when our baby was born. We knew that some complications were happening, but still, I cannot see my little baby suffer for each breath she takes! She is in a really bad state with the growing sepsis in her body. I am already in debt as I had to borrow some money for my wife's treatment. I am begging you to help me save my baby!"
- Mr. Shakti Patti ; (Father)
The baby girl of Mrs. Lalita and Mr. Shakti Patti is their only child. The baby is only eight-days- old and suffers from extreme prematurity. The baby was born in the 7th month of pregnancy and is currently in critical condition. Mr. Shakti, the sole breadwinner, is a daily wage labourer and earns Rs. 5,000/- per month. Mrs. Lalita lives in Vikhroli, Mumbai with her parents and brother in a rented house with a monthly rent of Rs. 1,200/-.
Mrs. Lalita underwent some complications during her pregnancy. Due to high blood pressure problems, her doctors suggested an urgent C-Section to deliver the baby. When their little angel was born, her birth weight was extremely low and suffered from respiratory distress, early-onset sepsis, and neonatal hyperbilirubinemia.
The baby is currently receiving treatment at Shri BalChikitsalaya- NICU and Pediatric Hospital, Mumbai, Maharashtra. The doctors have suggested continued NICU treatment, IV Fluids, Phototherapy along with proper monitoring. The estimated cost of the treatment is Rs. 3, 50,000/- (Rupees Three Lakhs Fifty Thousand Only). The baby's father has exhausted his savings during the C-Section. Only you can save their only child now!
How Can You Help?
-You can Donate to the Fundraiser
-You can share Bo Lalita's story on Facebook and WhatsApp so that their story reaches to more people like you who will impact her life
-You can Volunteer to Raise Funds and save Bo Lalita's life.
50% Tax Exemption under 80(G)
FUNDS DONATED WILL BE USED FOR Bo Lalita's TREATMENT
Kindly also share the fundraiser with your family and friends and help them to reach the goal. We will be grateful for your help!
Supporting Documents