Support Kavya to undergo an Emergency Deformity Correction Surgery
Support Kavya to undergo an Emergency Deformity Correction Surgery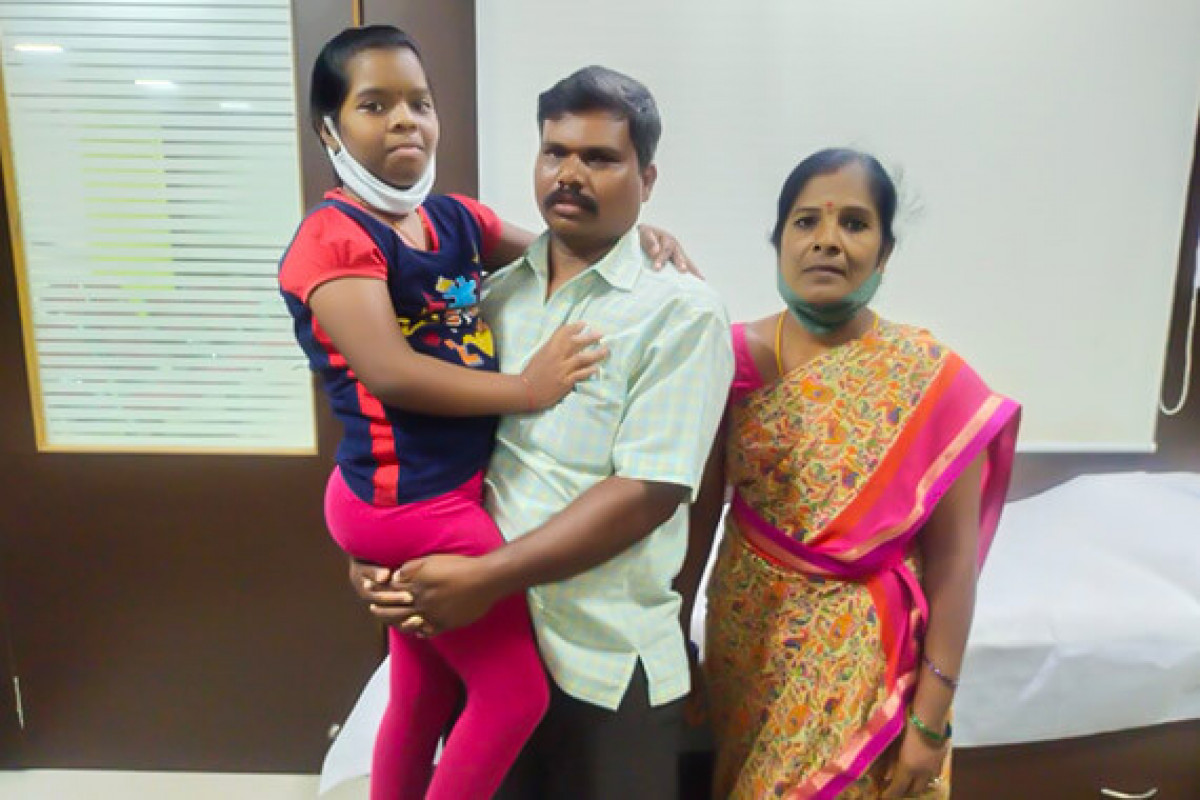 "If the surgery is not performed on time, this defect can take away my daughter's life! I do not want to lose my daughter. We are running out of time, and I cannot arrange such a huge amount in such a short time. Please help me save my daughter."
- Mr. Senthil Kumar ; (Father)
Life's journey leads to an unexpected destination which happened for 10-year-old Kavya. She was diagnosed with Adolescent Idiopathic Scoliosis (Spinal Deformity) and has been suffering for the last 2 years.
Today, while other Children of her age are enjoying their Childhood, Kavya cannot walk and run around like them. It all started 2 years ago when she started feeling a sharp pain in her back. Her parents, Mr. Senthil Kumar and Mrs. Kamakshi rushed her to a nearby hospital. She underwent a few X-ray tests and was diagnosed with spinal deformity. Her situation worsened as the years passed.
Her current test results state that she needs to undergo an emergency Deformity Correction surgery because her spinal deformity is damaging her heart. The estimated cost of the surgery is Rs. 4,50,000/- (Four Lakhs Fifty Thousand Only). Her father works as a driver and earns a minimum income of Rs. 10,000/- per month, from which Rs. 5000/- goes into the house rent. The family needs your help to save their lovely daughter.
How Can You Help?
-You can Donate to the Fundraiser
-You can share Kavya's story on Facebook and WhatsApp so that their story reaches to more people like you who will impact her life
-You can Volunteer to Raise Funds and save Kavya's life.
50% Tax Exemption under 80(G)
FUNDS DONATED WILL BE USED FOR Kavya's TREATMENT
Kindly also share the fundraiser with your family and friends and help them to reach the goal. We will be grateful for your help!
Supporting Documents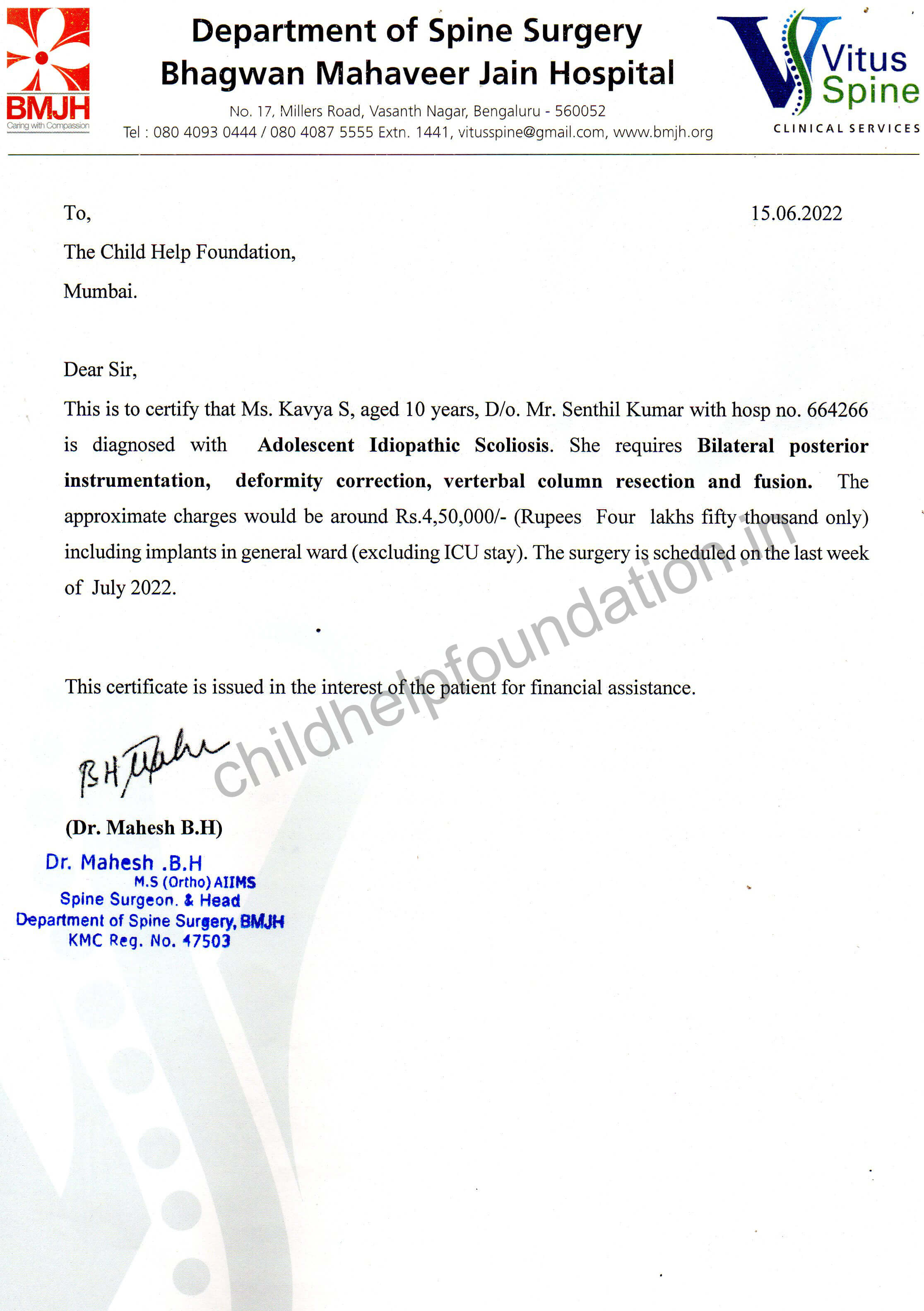 2022-08-12 11:37:32

Kavya's surgery is done is keept under observation.

2022-08-09 10:04:56

Kavya would be getting admitted tommow in the morning

2022-07-12 11:27:15

Kavya's surgery is planned tentatively by 1st week of August.