Help 6-year-old Kartik get an urgent Heart Surgery
Help 6-year-old Kartik get an urgent Heart Surgery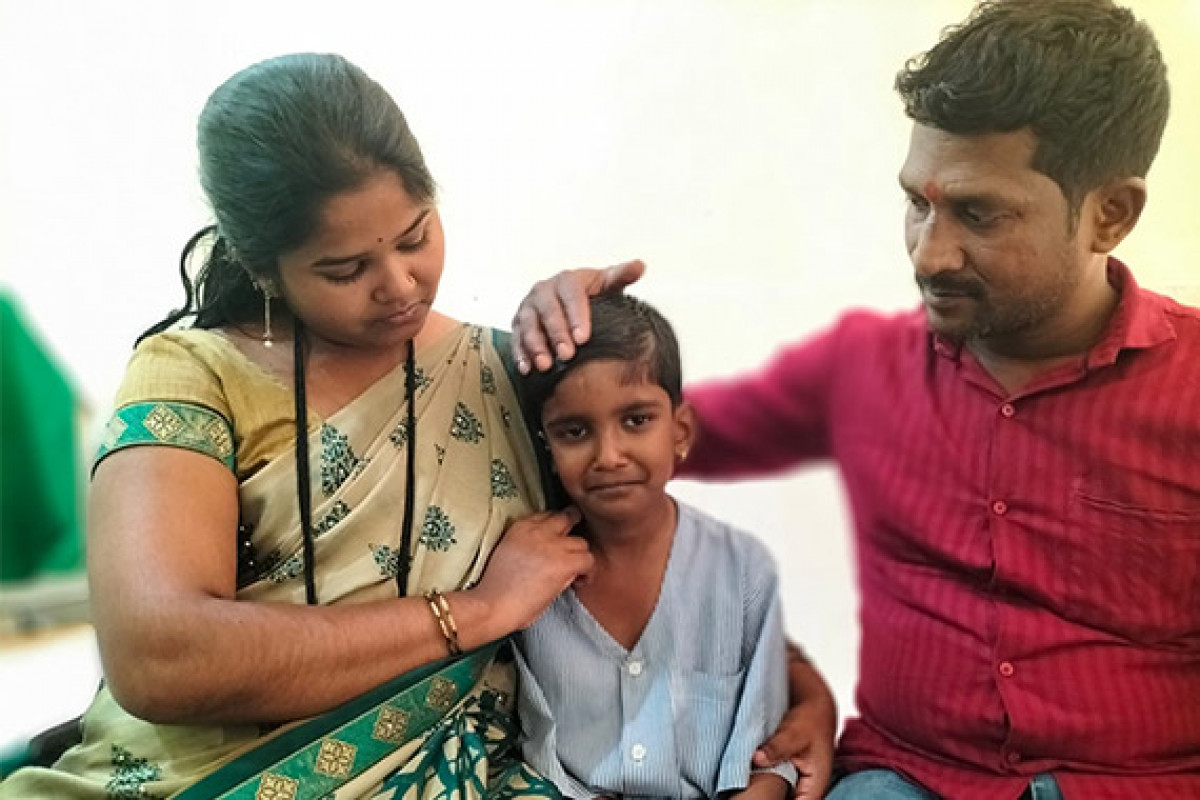 "My husband and I are trying to make ends meet in these tough times. On one hand, we are happy that our son is finally getting the surgery he needs, but on the other hand, we are stressed due to the lack of funds. My younger daughter keeps praying every day for her brother to be healthy again. I request you to please come ahead and help us!"
- Mrs. Shubhangi Kamble ; (Mother)
Kartik Kamble is a six-year-old boy who suffers from a severe heart defect. His father Mr. Nitin Kamble is a daily wage labourer and his mother Mrs. Shubhangi Kamble is a homemaker. The family also includes Kartik's younger sister Kritika (5) and Kartik's grandmother. They live in a rented house in Osmanabad, Maharashtra, with a monthly rent of Rs. 2,500/-.
When Kartik was just a three-month-old baby, the doctors told his family about his heart defect. The parents were distressed to know that their baby boy has a hole in his heart. They went to multiple doctors looking for a cure but all of them suggested surgery. Unfortunately, due to a very poor financial condition and Kartik's tender age, the family decided to wait till their son was a little older to go ahead with the surgery. Since then, he has been on medications to keep his health stable.
Currently, Kartik is being treated at Balaji Hospital, Mumbai. The doctors have suggested an urgent ICR surgery for VSD Closure. The estimated cost of this treatment is Rs. 2,50,000/-. (Rupees Two Lakhs Fifty Thousand Only.)
Mr. Nitin earns a very minimal income of Rs. 7,000/- per month only. With no relatives and friends to help, the Kamble family is turning to you for support. Please help Kartik to get better.
How Can You Help?
-You can Donate to the Fundraiser
-You can share Kartik's story on Facebook and WhatsApp so that their story reaches to more people like you who will impact his life
-You can Volunteer to Raise Funds and save Kartik's life.
50% Tax Exemption under 80(G)
FUNDS DONATED WILL BE USED FOR Kartik's TREATMENT
Kindly also share the fundraiser with your family and friends and help them to reach the goal. We will be grateful for your help!
Supporting Documents