We lost our father to cancer and we want your support to stand up again
We lost our father to cancer and we want your support to stand up again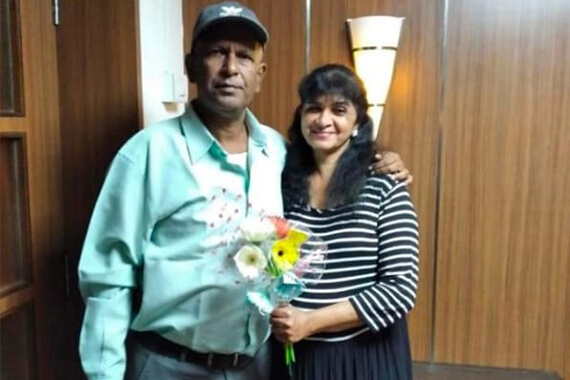 I, Jezreel Daniel, am the sole breadwinner in a family of four consisting of my parents and younger brother. I would like to bring to your consideration that my father Hudson Daniel aged 58 years was a Stage 4 Cancer patient and was under treatment. My father was diagnosed with cancer last year in July 2020 and had to undergo treatment in the form of Radiation and Chemotherapy at HCG ICS Hospital, Colaba, the treatment went on till January 2021. The total cost of the treatment was Rs. 4,00,000 (Rupees Four Lakhs), the cost has exceeded the medical insurance coverage offered by my company to my parents.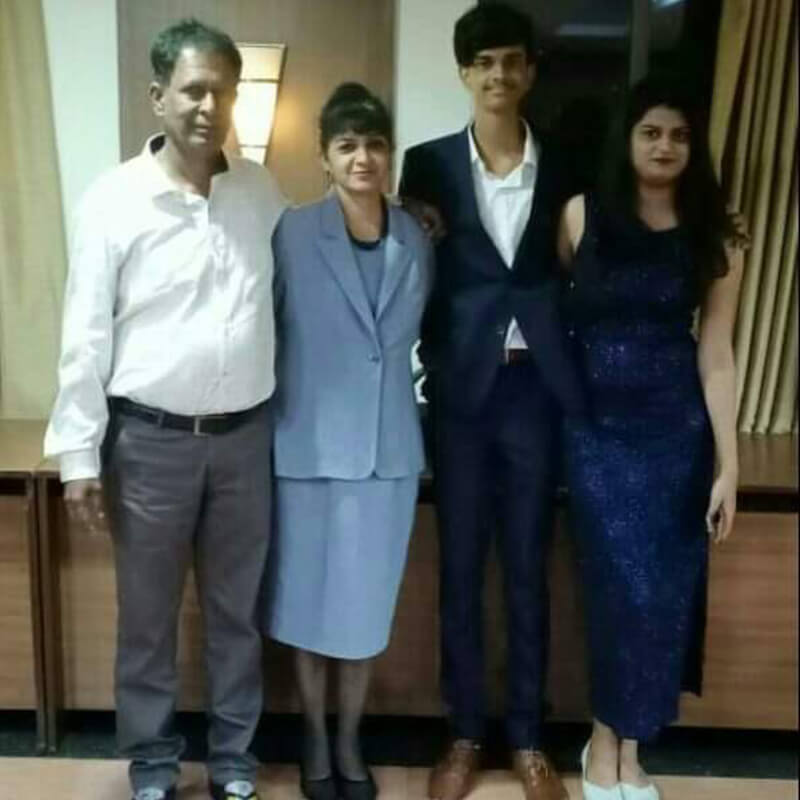 On 13th September 2021, my father had fits and severe headache and we had to get him admitted to Thunga Hospital, Mira Road. The doctors had advised pet scans to detect the possibility of liver cirrhosis and additional cycles of Chemotherapy. The pet scan cost was Rs 13,000/- and chemotherapy cost was Rs 60,000/-. He received his first dose of chemotherapy on Friday (17 September 2021) and got discharged on Saturday (18 September 2021). However, his condition had become very critical since the last hospital visit. My father was down with a high fever and we had to rush him to the hospital (Bhaktivedanta Hospital) emergency. His pressure was very low, high heart rate and oxygen level were dropping down. He was admitted to the ICU and was put on oxygen. The doctor had to increase the dose of medicine because his blood pressure was not stable.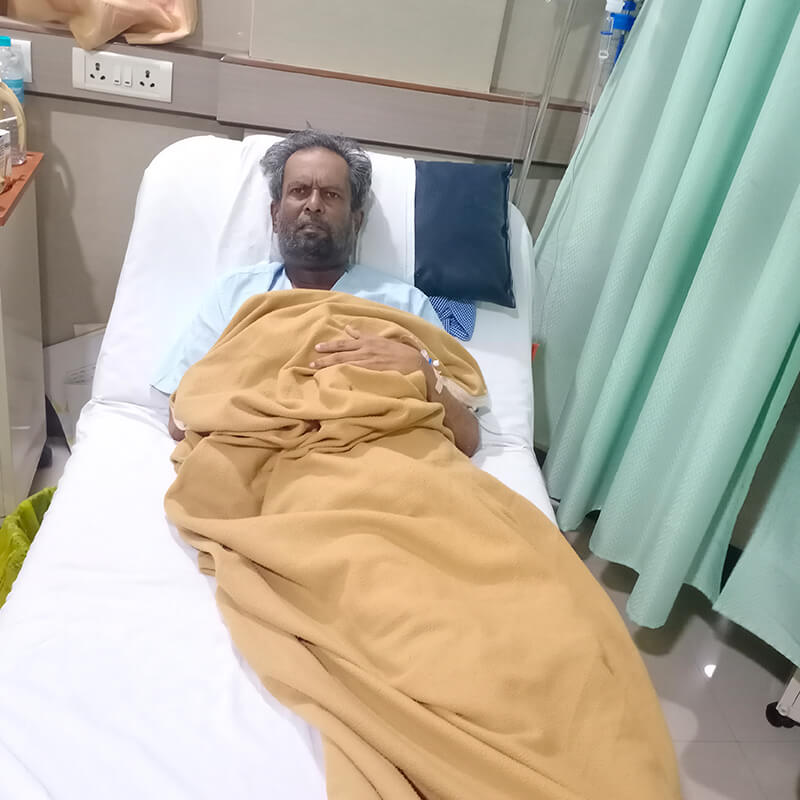 My dad lost the fight against cancer and left us. All our efforts in saving his life are now gone in vain. We have already consumed all our family savings besides, some people have loaned us money to clear the final hospital bill that we need to pay back. My monthly salary is not enough to take care of all basic expenses. I will not get one month's salary since I exhausted all my leaves and was on unpaid leaves caring and doing all the running around for my dad. I will be impacted because I have to support my brother's education and our family's living expenses too besides clearing the debt. I am in a dilemma since I don't have the required funds. I have no idea how to survive this news. We had started this campaign when he was still fighting for his life, but now I am lost without him. We have a loan of Rs. 2,60,000 which needs to be paid off urgently and without any funds it is seeming impossible therefore I request you to help me in paying off this debt.
Please help me and my family to overcome this distress situation.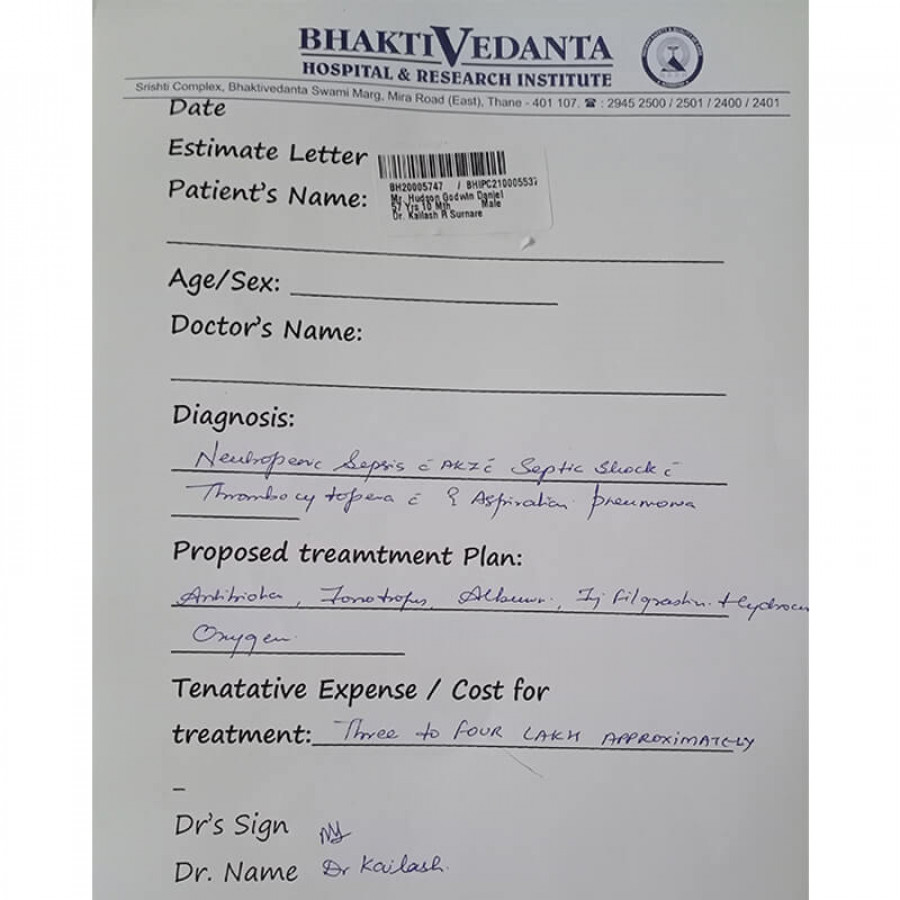 | Name | Donate Amount | Date |
| --- | --- | --- |
| Joey Monserrate | INR 3000 | 2021-09-28 14:01:59 |
| Tania Noronha | INR 500 | 2021-09-27 18:51:49 |
| MRS Chhaproo | INR 400 | 2021-09-27 16:36:20 |
| Steve Whittington | USD 30 | 0000-00-00 00:00:00 |
| Ashley Hood | USD 50 | 0000-00-00 00:00:00 |
| Allard Tollenaar | USD 50 | 0000-00-00 00:00:00 |
| Craig D | USD 100 | 0000-00-00 00:00:00 |
2021-09-29 10:05:15

We want your support to stand up again

Yesterday night i.e 29/9/2021 my father lost his battle and left us. He was not keeping well for the last few days, doctors had suggested that we need to move him on a ventilator as he was falling unconscious again and again. He was detected with pneumonia last evening and his oxygen levels were dropping aggressively. Doctors had stated that even after keeping on a ventilator there is no guarantee of his survival. There was no surety of his life and financially we were left with nothing. We have a loan of Rs. 2,60,000 that we had taken up for my father's treatment. I won't be getting this month salary as I was helping around. I have no idea where to go, how to help, I am lost and have no idea how to help my family overcome this dreadful situation.
$
270.34/-
raised of

$ 3,454.23

goal