Please support, Inayat, a 1-year-old baby girl who needs urgent open-heart surgery
Please support, Inayat, a 1-year-old baby girl who needs urgent open-heart surgery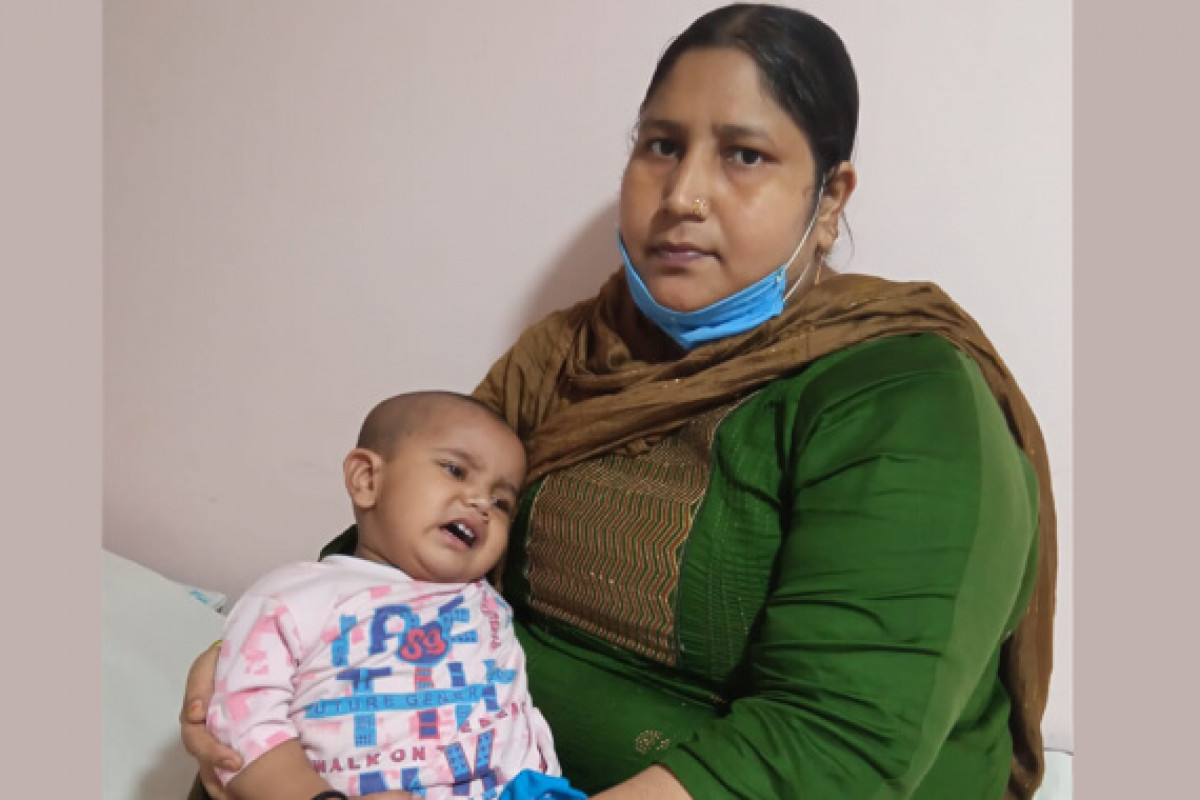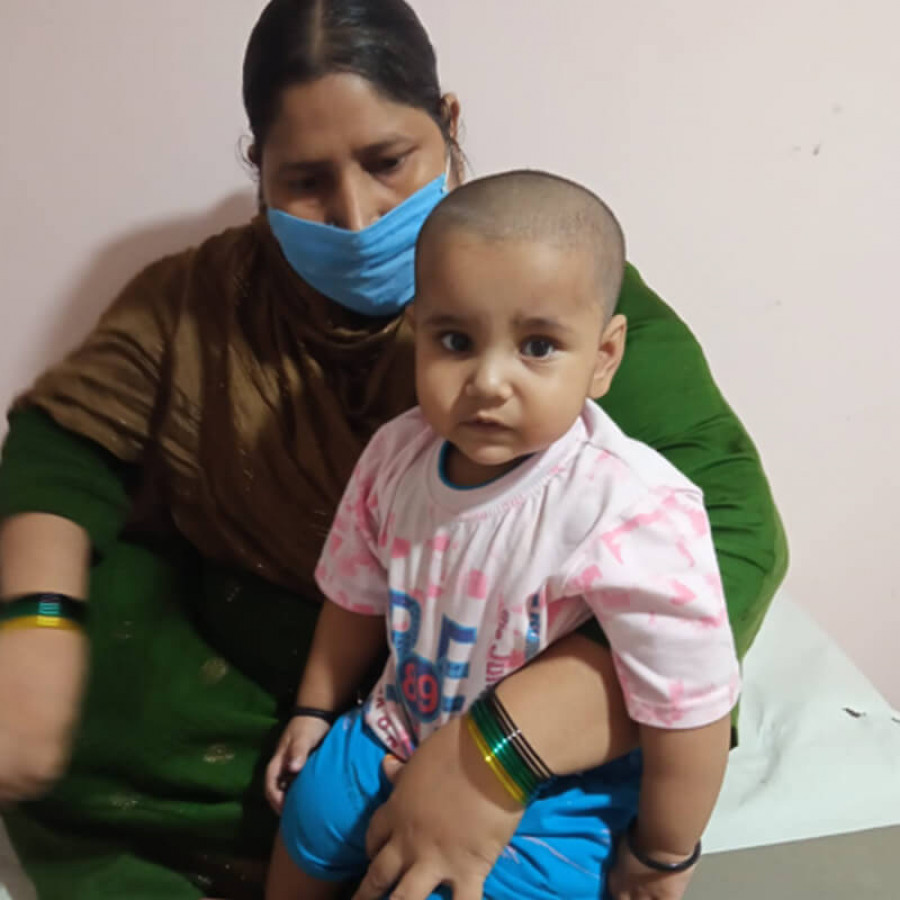 "The pandemic has been very hard on us. I have drenched all my savings through the pandemic. My baby is suffering from heart disease and I feel very incapable as I do not have any money left to help my daughter. We are worried about our daughter's health. We do not want to delay her treatment as we fear losing her. Please help us save our baby." Mr. Aqil Ahmed (Father)
Inayat Fatima is a 1-year 6-month-old baby girl from Bilaspur, Uttar Pradesh. Her father, Mr. Aqil Ahmed is a driver and her mother, Mrs. Sabeena Begum is a housewife. Inayat is their younger daughter and has an elder sister of 7years named Asteima.
Inayat's heart defect was diagnosed immediately after her birth. She would cry continuously and would hardly sleep. She would get bluish colouration of skin on and off. Worried about her health, her parents took her to the hospital where she was diagnosed with congenital heart disease. Her parents consulted several doctors for her treatment. Their every visit to the doctor would only get them disappointed more and more as Inayat failed to get proper treatment.
At last, a ray of hope shone brightly when Inayat started getting proper treatment in Indraprastha Apollo Hospital, Delhi. Her constant crying reduced and she would get good sleep. Inayat has to undergo open-heart surgery for her recovery. The estimated cost of her treatment is Rs. 3,50,000/-(Rupees three lakh fifty thousand only). Please help Inayat and her family in this dreadful situation.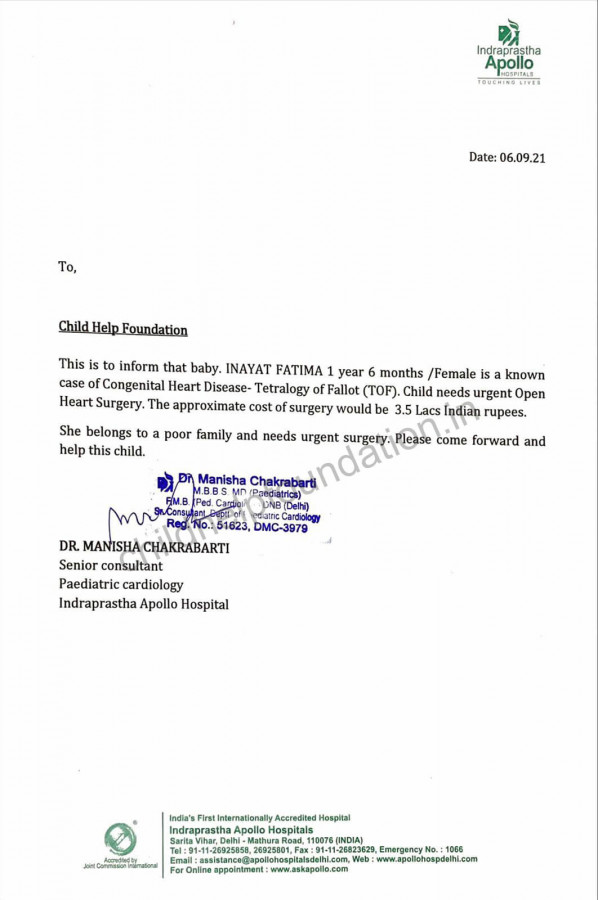 | Name | Donate Amount | Date |
| --- | --- | --- |
| Aaditya Narayan Shakya | INR 1000 | 2021-10-29 13:59:57 |
| Hema Bapatla | INR 200 | 2021-10-14 16:04:21 |
| Vishnu Pushkaran | INR 200 | 2021-10-13 19:37:51 |