Thalassemia Major has caged Huzefa's life! Help him get an urgent Bone Marrow Transplant
Thalassemia Major has caged Huzefa's life! Help him get an urgent Bone Marrow Transplant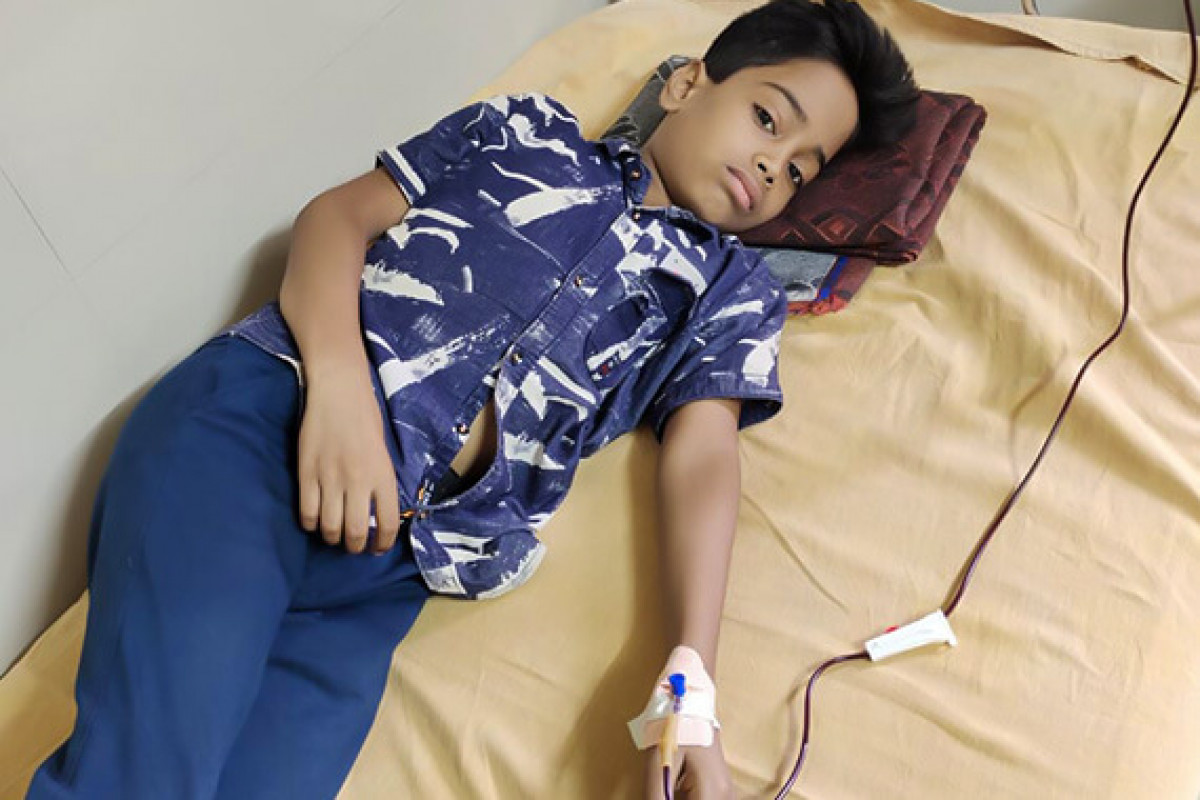 "Life is so unfair to Huzefa. He has seen nothing but hospitals all his life. He is weak and cannot live a regular life. I have done everything to afford the expensive treatment of Huzefa so far. Now I am losing hope as the amount is too big for us. Please, please help us!"
- Mr. Ajmal Khan ; (Father)
Huzefa, a 11-year-old boy has been visiting the hospital for treatment all his life. His parents, Mr. Ajmal Khan and Mrs. Raziya Khan received the heart-breaking news of Huzefa's diagnosis of Thalassemia Major when he was just half a year old. They had no idea what the disease was and its cure.
When Huzefa was six-months-old, his parents noticed that his skin looked pale, he constantly had a high fever and used to cry frequently. When taken to a local hospital, after a few check- ups Huzefa was diagnosed with Thalassemia Major. The doctors advised an immediate blood transfusion. Since then, Huzefa has been visiting the hospital every two months for blood transfusions.
During the year 2021, Huzefa's condition worsened and now has been getting blood transfusions every 15 days. His parents took him to Kokilaben Dhirubhai Ambani Hospital, Mumbai, Maharashtra for treatment. The doctors suggested a stem cell transplant. Fortunately, Huzefa and his elder brother Anas make a 100% HLA (Human Leukocyte Antigen, responsible for the regulation of the immune system) match. Hence, they have a donor.
Huzefa needs an urgent stem cell transplant but the estimated cost of it is Rs. 10,50,000/- (Rupees Ten lakhs Fifty Thousand Only). Mr. Ajmal Khan and his family live in Jalgaon, Maharashtra. He works at a construction site and earns up to Rs. 17,000/- per month. Mr. Ajmal is the sole breadwinner in the family of five. The family has used all their savings for Huzefa's blood transfusions. They are in debt as they borrowed a huge amount of money from their friends and relatives.
Please help the family in distress and save their son, Huzefa.
How Can You Help?
-You can Donate to the Fundraiser
-You can share Huzefa's story on Facebook and WhatsApp so that their story reaches to more people like you who will impact her life
-You can Volunteer to Raise Funds and save Huzefa's life.
50% Tax Exemption under 80(G)
FUNDS DONATED WILL BE USED FOR Huzefa's TREATMENT
Kindly also share the fundraiser with your family and friends and help them to reach the goal. We will be grateful for your help!
Supporting Documents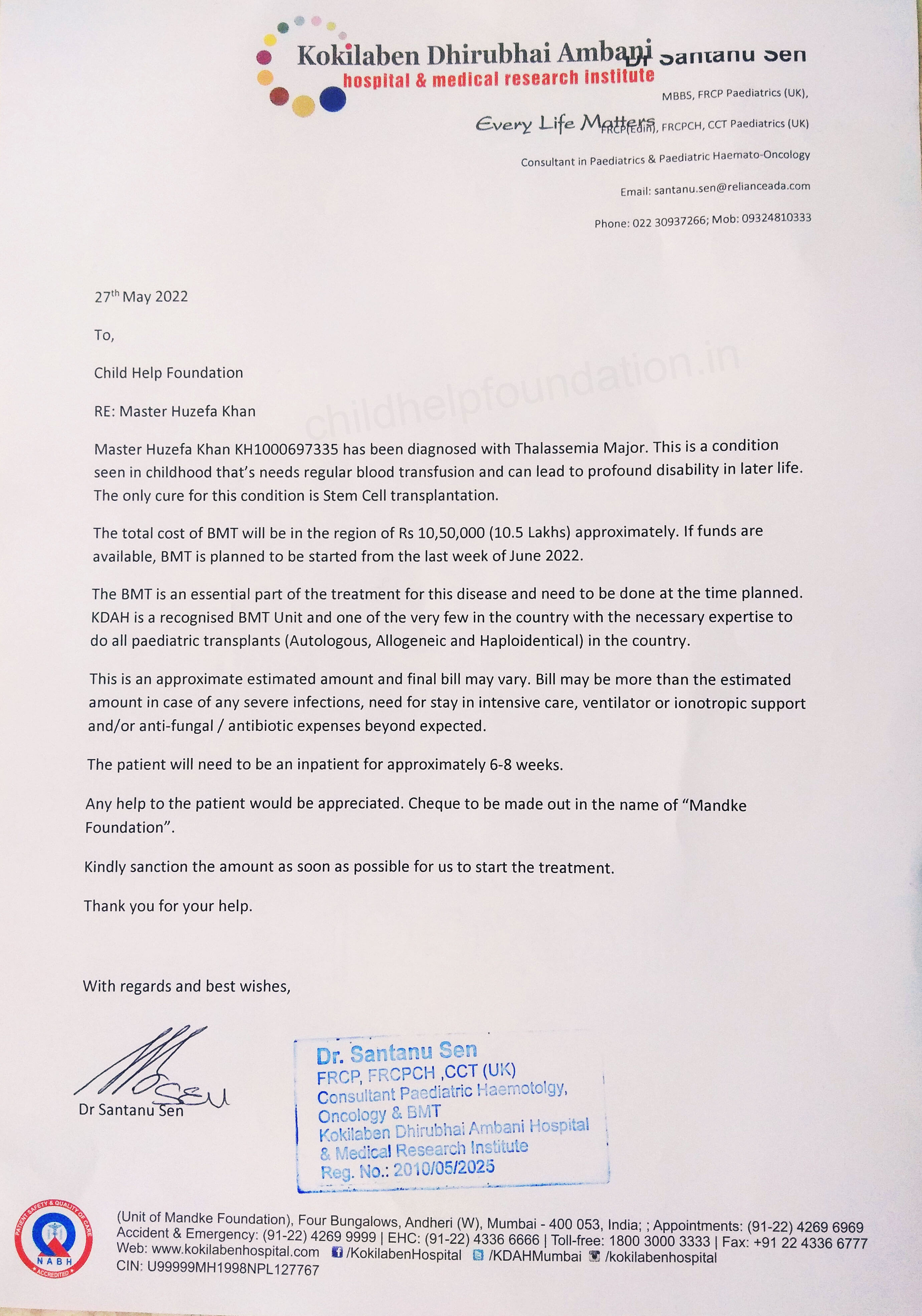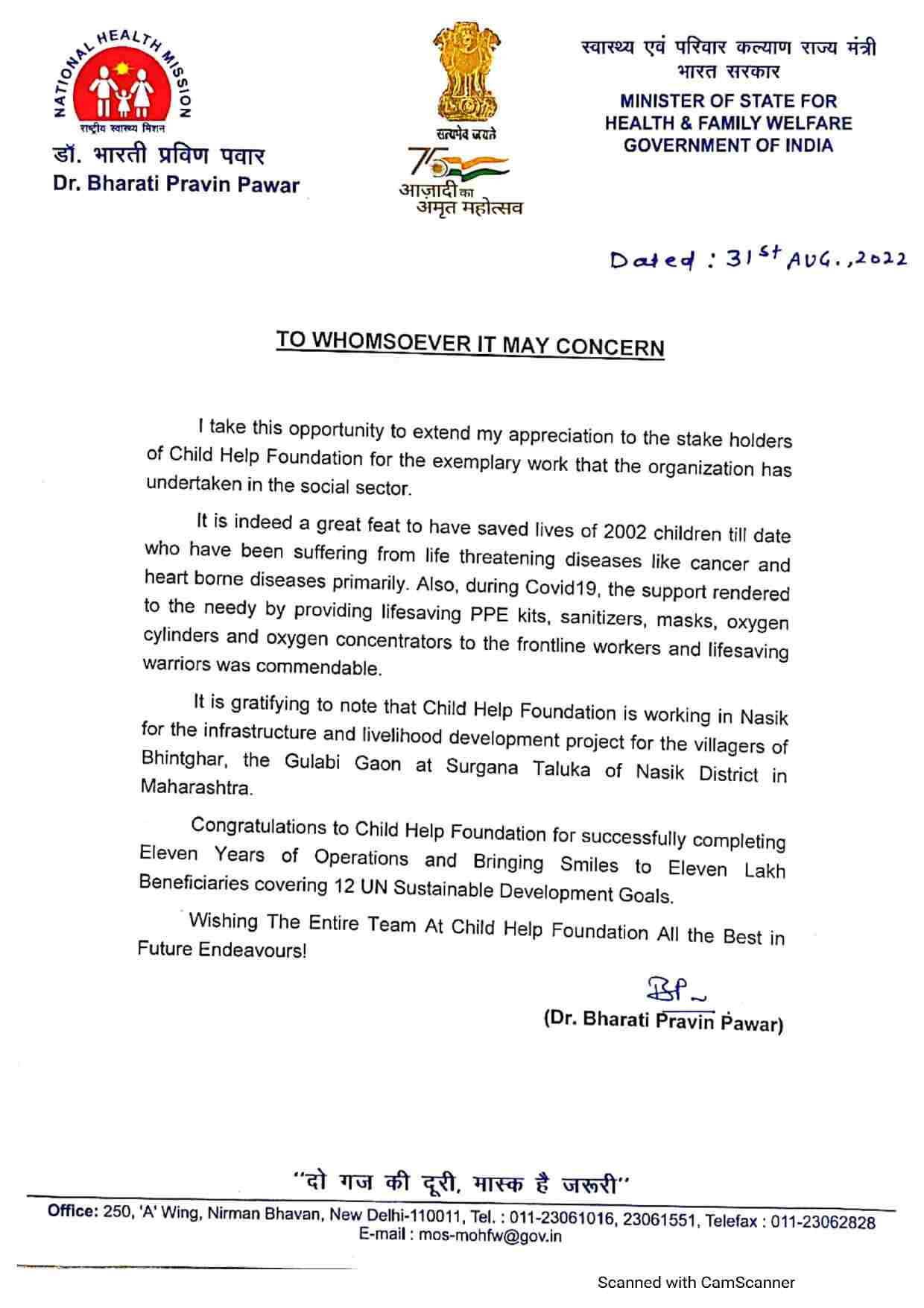 2023-07-11 16:02:31

Huzefa is currently undergoing his BMT process.

2023-07-06 10:12:44

Huzefa is currently undergoing his BMT process.

2023-06-22 11:01:41

Huzefa has been shifted in the BMT Ward and is currently undergoing Bone Marrow Transplant.

2023-06-20 11:50:50

Huzefa has been shifted in the BMT Ward and is currently undergoing Bone Marrow Transplant

2023-06-15 17:52:58

Huzefa is currently undergoing Chemo processs ,undertreatment for his BMT,which has been dated on the 20th June 2023

2023-06-13 16:07:15

Huzefa is currently in the hospital ,for his Medical Follow ups and later for his BMT,which has been planned tentatively on the 20th June

2023-06-08 17:21:10

Huzefa is currently in the process of his admission ,for his Medical Follow ups and later for his BMT,which has been planned tentatively on the 20th June

2023-06-06 17:45:00

Huzefa would be getting admitted on the 8th June for his Medical follow ups and his BMT has been dated on the 20th June

2023-05-30 17:54:11

Huzefa would be visiting the Hospital on the 4th Week of May - 30th May-to meet the Treating Doctor

2023-05-25 17:28:36

Huzefa would be visiting the Hospital on the 4th Week of May - 30th May-to meet the Treating Doctor

2023-05-23 17:18:58

Huzefa would be visiting the Hospital on the 4th Week of May to meet the Treating Doctor

2023-05-19 15:48:32

Huzefa would be visiting the Hospital on the 4th Week of May to meet the Treating Doctor

2023-05-16 17:20:13

Huzefa would be visiting the Hospital on the 4th Week of May to meet the Treating Doctor

2023-05-12 15:51:25

Huzefa would be visiting the Hospital on the 4th Week of May to meet the Treating Doctor

2023-05-09 17:24:56

Huzefa would be visiting the Hospital on the 4th Week of May to meet the Treating Doctor

2023-05-04 17:46:23

Huzefa would be visiting the Hospital on the 1st Week of May to meet the Treating Doctor

2023-05-02 10:24:13

Huzefa would be visiting the Hospital on the 1st Week of May to meet the Treating Doctor

2023-04-28 11:28:03

Huzefa would be visiting the Hospital on the 1st of May to meet with the Treating Doctor

2023-04-25 17:31:50

Huzefa would be visiting the Hospital on the 1st of May to meet with the Treating Doctor

2023-04-20 11:22:39

Huzefa would be visiting the Hospital on the 1st of May to meet with the Treating Doctor

2022-10-27 12:36:08

Huzefa would be Visiting the Hospital on the 1st of November to meet his Treating Doctor.

2022-10-20 14:57:26

Huzefa would be Visiting the Hospital on the 1st of November to meet his Treating Doctor.

2022-10-18 10:45:57

Huzefa's parents not responding to call right now.

2022-10-06 10:04:50

Huzefa's next date is given as 15th of October.

2022-10-03 15:48:42

Huzefa's next date is given as 15th of October.

2022-07-21 17:34:06

Huzefa's visit is in 1st week of August as they are looking for residence in Mumbai

2022-07-12 11:24:32

Huzefa is visiting the hospital next week

2022-06-29 12:26:10

Huzefa's date of Surgery will be confirmed after 10th of July