Save 1-year 10 months Old Hussain's Life Who Suffers From Heart Defect!
Save 1-year 10 months Old Hussain's Life Who Suffers From Heart Defect!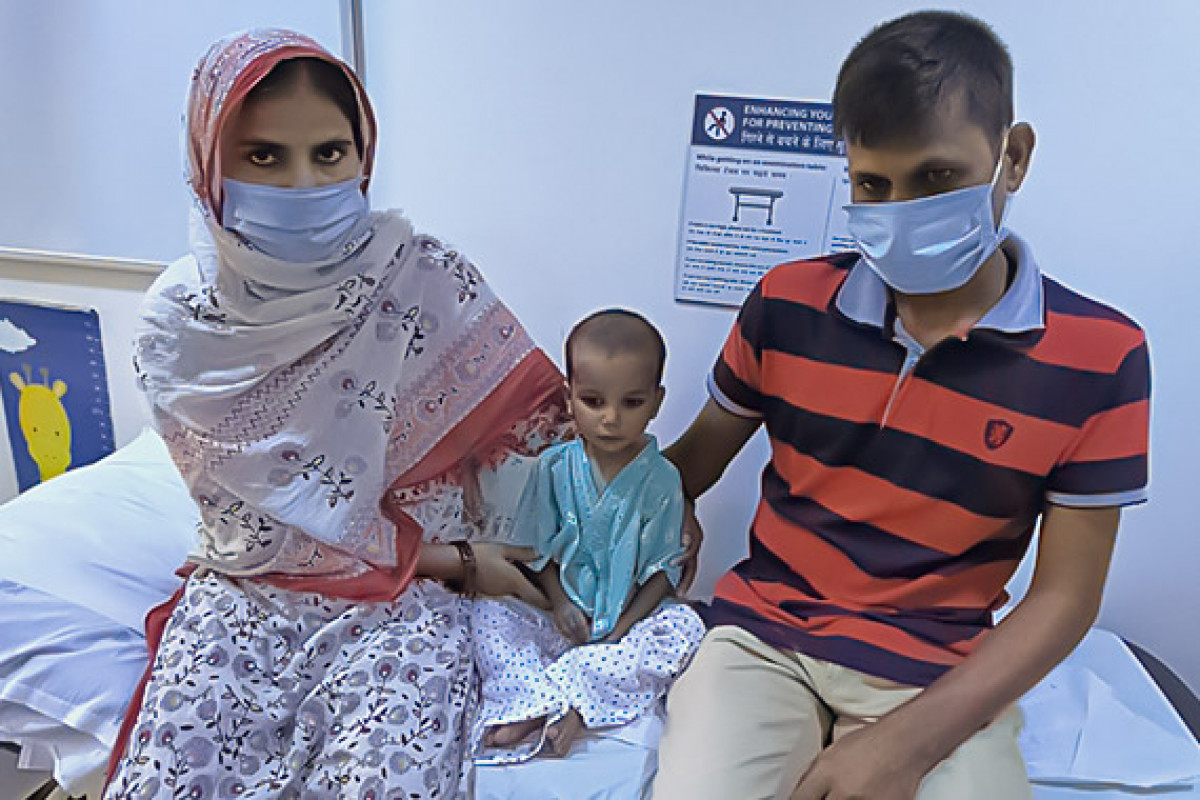 "Our Son is a little angel but sadly he has been hooked on tubes and hospital wires since he was born. It breaks my heart that we cannot afford the surgeries. Please help us save our little boy's life"
- Mr. Afjal ; (Father)
Mr. Afjal And Mrs. Shahnaz Hussain, who live with their family in Rampur, welcomed their third child, Mohd. Husain on 26 th August 2020. The delivery was stressful because, in the seventh month of her labor, it was observed in the sonography that the baby had some health complications. Little Husain was diagnosed with Congenital Heart Disease after he was born. This unfortunate outcome was enough to fill the family with dread about the baby's fate. On consulting the doctor, they were advised to admit the baby to Indraprastha Apollo Hospital in Delhi, and at the age of around a year, the baby underwent his first operation. At this point, he had already spent more time on the hospital bed than at home in his mother's lap.
The father, Mr. Afjal, works as a truck driver on a salary of roughly Rs. 6000 per month to provide for his family of five. Little Husain has two elder sisters Muniba (eight years old) and Abiba (five and a half years old). The family resides in their ancestral house in Rampur. Child Help Foundation had supported the family financially for the first operation which proved successful.The surgery was just phase one of the complete treatment plan. The baby needs a total of three surgeries, out of which the final one will be performed when is 5 years old. The family needs support to successfully start the second phase of Hussain's treatment and the doctor's have advised that Husain should undergo Bi-directional Glenn Operation.
And the family, out of help and out of money, carries on with their daily jobs, hoping they would slowly accumulate the fee, but they were waiting for some miraculous intervention. The estimated cost of the second treatment is Rs. 4,00,000/- (Rupees Four Lakhs Only). The cost of the surgery is too expensive for the family to bear. They are trying their level best to give their son a fighting chance and they need your help to do so! Please Help Save Hussain's Life.
How Can You Help?
-You can Donate to the Fundraiser
-You can share Husain's story on Facebook and WhatsApp so that their story reaches to more people like you who will impact his life
-You can Volunteer to Raise Funds and save Husain's life.
50% Tax Exemption under 80(G)
FUNDS DONATED WILL BE USED FOR Husain's TREATMENT
Kindly also share the fundraiser with your family and friends and help them to reach the goal. We will be grateful for your help!
Supporting Documents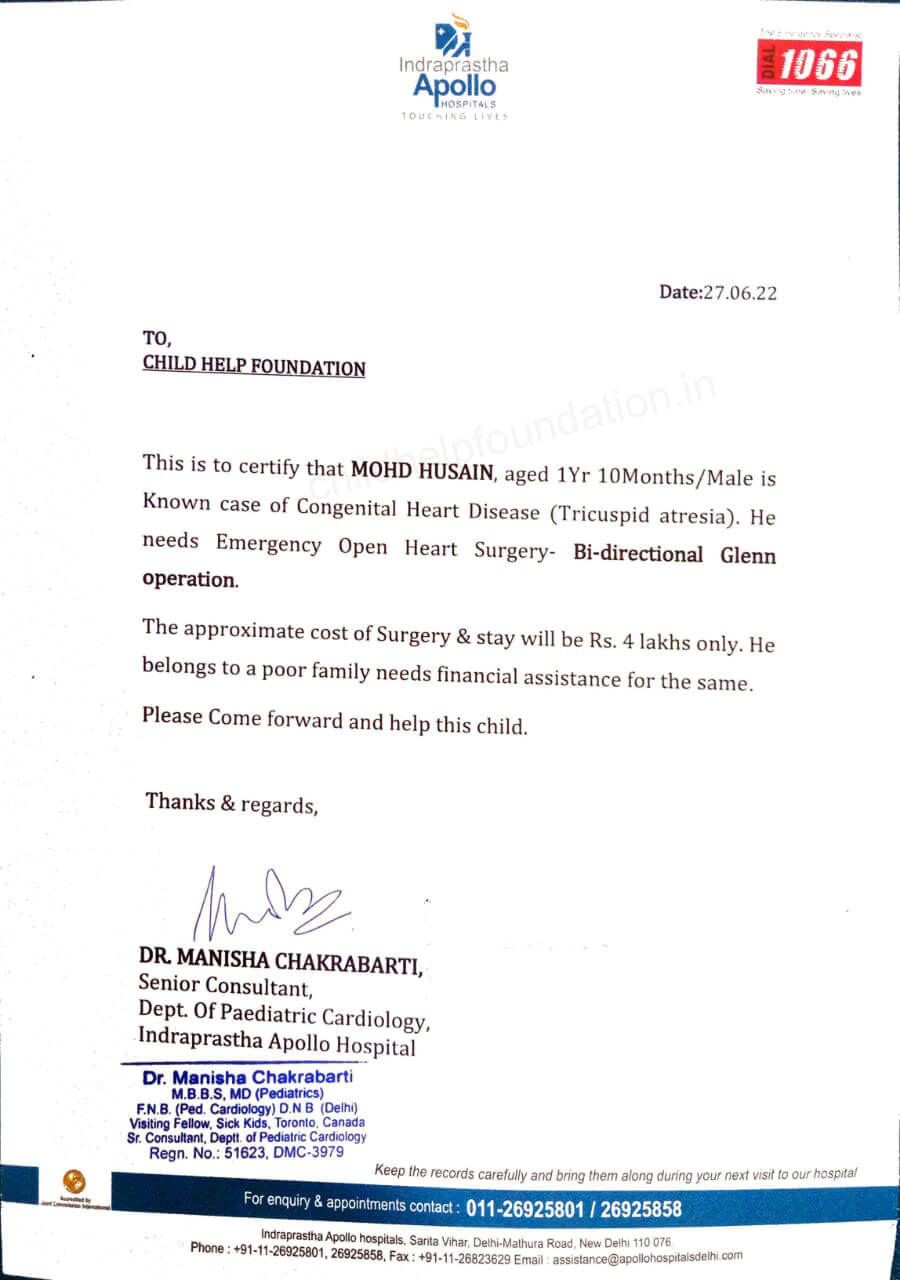 2023-03-16 17:12:05

Mohd Hussain needs to gain atleast 7 kgs,for the Doctor to perform the surgery,Has been currently provided with the needful Medications.

2022-11-11 11:09:36

Hussain's surgerys is successfully done. He is kept under observation. will be discharged in a day or two.

2022-11-03 16:17:39

Mohd Husain would be getting admitted on the 7th Nov and later his surgery would be dated

2022-10-06 11:21:16

Hussain has been called on the 10th Oct to meet His treating Doctor for his Medical check up and to get the Confirmation date of Surgery