Distressed father needs your help to save his 3 y/o daughter!
Distressed father needs your help to save his 3 y/o daughter!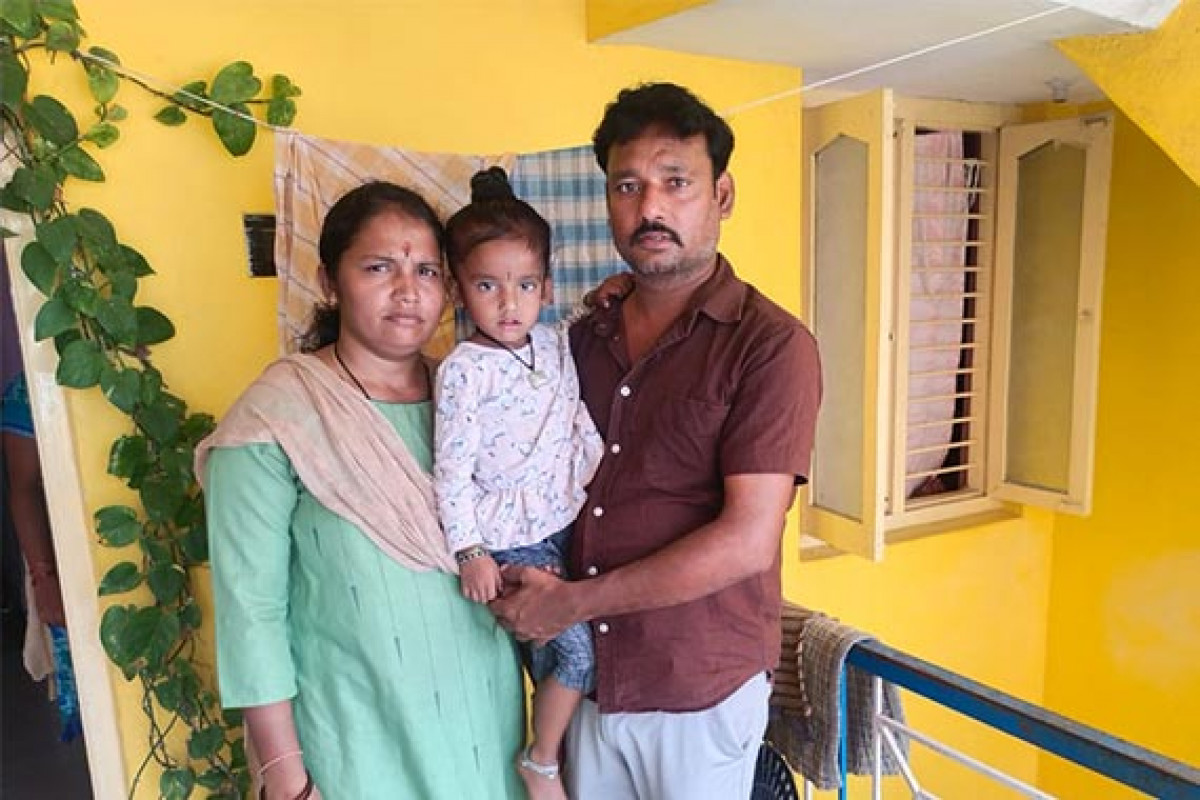 My daughter is very scared of all the frequent visits to the hospital and treatments. I cannot do anything to ease her pain. This surgery is the only option that can help her free from suffering. But we are not able to afford even that. Please help us in these times of need." -
Mr. Shreenivas ; (Father)
Three-year-old Hemavathi is the younger child of Mr. Shreenivas, a tailor, and Mrs. Renuka, a homemaker. Hemavathi's elder brother Lakshman is five. The family of four lives in Shorapur Taluka, Yadgir District, Karnataka.
Baby Hemavathi suffers from Dorsal Lumbar Kyphoscoliosis. In simpler terms, Kyphoscoliosis is an abnormal curve of the spine on two planes: the coronal plane, or side to side, and the sagittal plane, or back to front. Since Hemavathi was six months old, her parents noticed that she was not growing like a normal baby. She was frail and her body lacked many essential vitamins. Her parents took her to a local doctor, who suggested that the baby requires advanced treatment.
The family then took her to the Department of Spine Surgery at BhagwanMahaveer Jain Hospital, Bengaluru, Karnataka. Here, the doctors have suggested that Hemavathi needs Posterior instrumentation with growth rod application. The estimated cost of this treatment is Rs. 3,50,000/- (Rupees Three Lakhs Fifty Thousand Only).
Mr. Shreenivas is the sole breadwinner who only earns Rs. 8,000/- per month. He is left afraid of this unsettling financial need. Please extend a helping hand to support him!
How Can You Help?
-You can Donate to the Fundraiser
-You can share Baby Hemavathi's story on Facebook and WhatsApp so that their story reaches to more people like you who will impact her life
-You can Volunteer to Raise Funds and save Baby Hemavathi's life.
50% Tax Exemption under 80(G)
FUNDS DONATED WILL BE USED FOR Baby Hemavathi TREATMENT
Kindly also share the fundraiser with your family and friends and help them to reach the goal. We will be grateful for your help!
Supporting Documents