An Urgent Liver Transplant Will Set Little Gourav Free From All His Sufferings; Help Him!
An Urgent Liver Transplant Will Set Little Gourav Free From All His Sufferings; Help Him!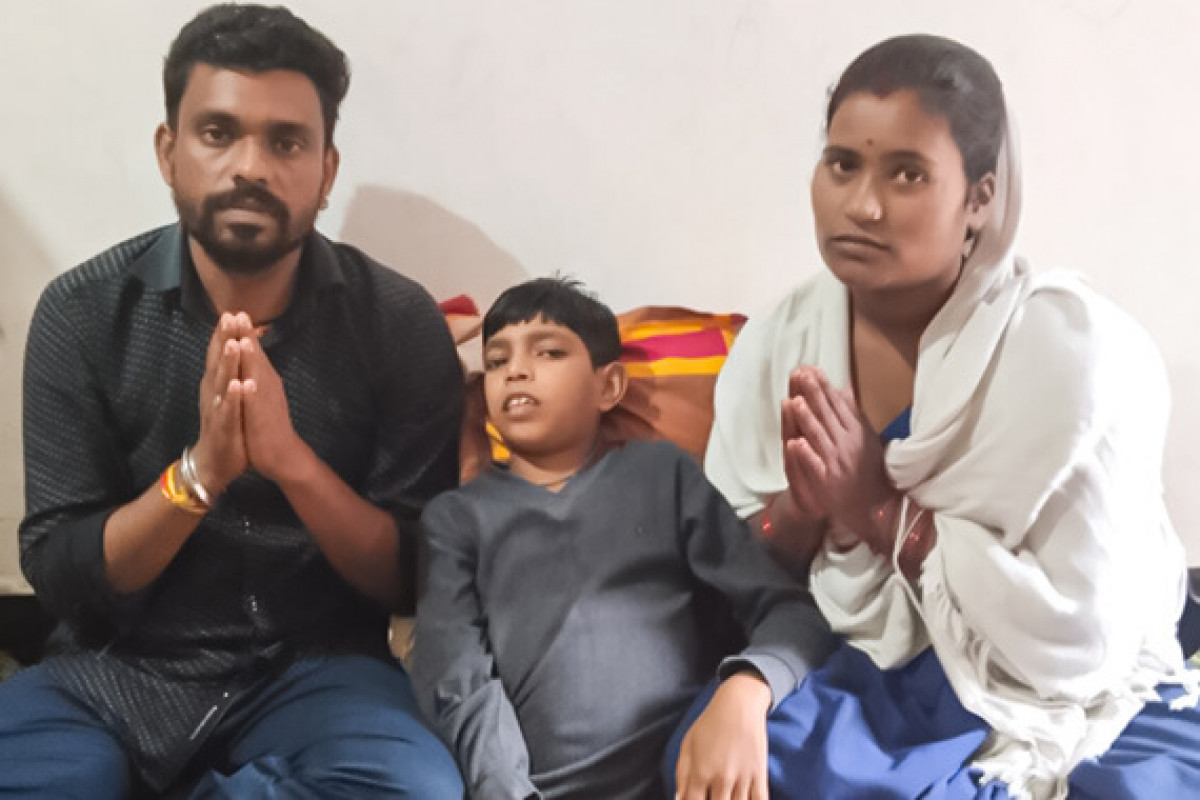 "He was two months old when all this started, and since then, my son has seen only hospital beds. Gourav was a little 3-month-old boy when he had to undergo surgery for his liver. This surgery did not resolve his problems. It has been 10 years since then, and he is still suffering from this deadly diagnosis that I can't even pronounce"
Gourav's mother, Deepika Kamle, said, weeping while talking about her 10-year-old son who is suffering from Biliary Atresia (a Liver Disease). -
Gourav Rao, from Madhya Pradesh, was diagnosed with Biliary Atresia, a liver disease, when he was just two months old. He wouldn't eat regularly and had to take medicines even before he could eat baby food. He underwent surgery, and the doctors at the local hospital where he was being treated, informed his parents that he would need another surgery when he grew older.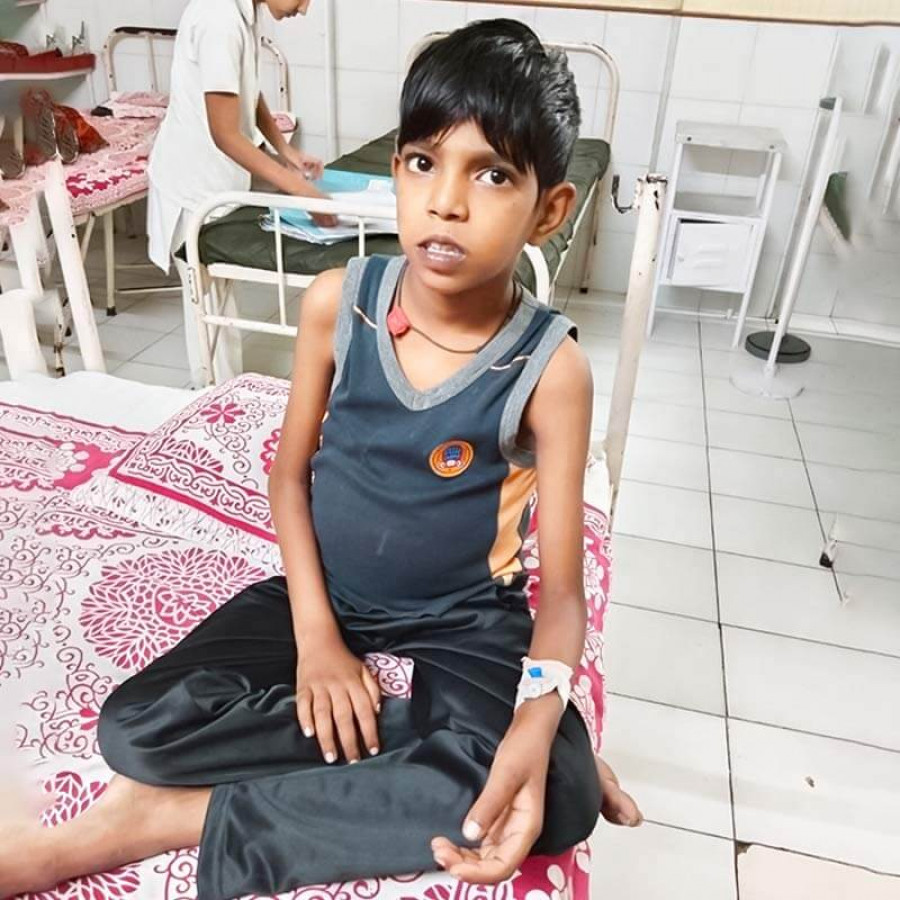 He started living a difficult life full of hospital visits and medicines. He constantly complained about stomach and chest aches. His parents, helpless because of financial constraints, couldn't do much except to take him to local hospitals, where he was provided with primary treatment. In 2022, his condition worsened. He was immediately rushed to the hospital when he vomited blood and fainted. The doctors recommended taking him to Rela Hospital, Chennai, for advanced treatment.
The doctors at Rela hospital have suggested an urgent liver transplant for Gourav. The estimated cost is Rs. 22,50,000/- (Rupees Twenty Two Lakhs Fifty Thousand Only). With time, medical bills and treatments have exhausted the Kamle family's savings. Please support them in these miserable times.
"My son has been struggling since his birth. Instead of going out playing and learning new things, he is bedridden most of the time. I work at a footwear shop and earn a minimum income of just Rs. 8,000/- monthly. This minimal income is not enough to suffice even the basic needs of a family of four. If it were in my hands, I would take away all my son's pain and give him a normal childhood. I want to save my son, and I need your support. Please Help Me!"- Arun Kamle (Father)
How Can You Help?
-You can Donate to the Fundraiser
-You can share Gourav Rao story on Facebook and WhatsApp so that their story reaches to more people like you who will impact her life
-You can Volunteer to Raise Funds and save Gourav Rao life.
50% Tax Exemption under 80(G)
FUNDS DONATED WILL BE USED FOR Gourav Rao TREATMENT
Kindly also share the fundraiser with your family and friends and help them to reach the goal. We will be grateful for your help!
Supporting Documents