Help Farsana save her twins' lives who are suffering from extreme prematurity
Help Farsana save her twins' lives who are suffering from extreme prematurity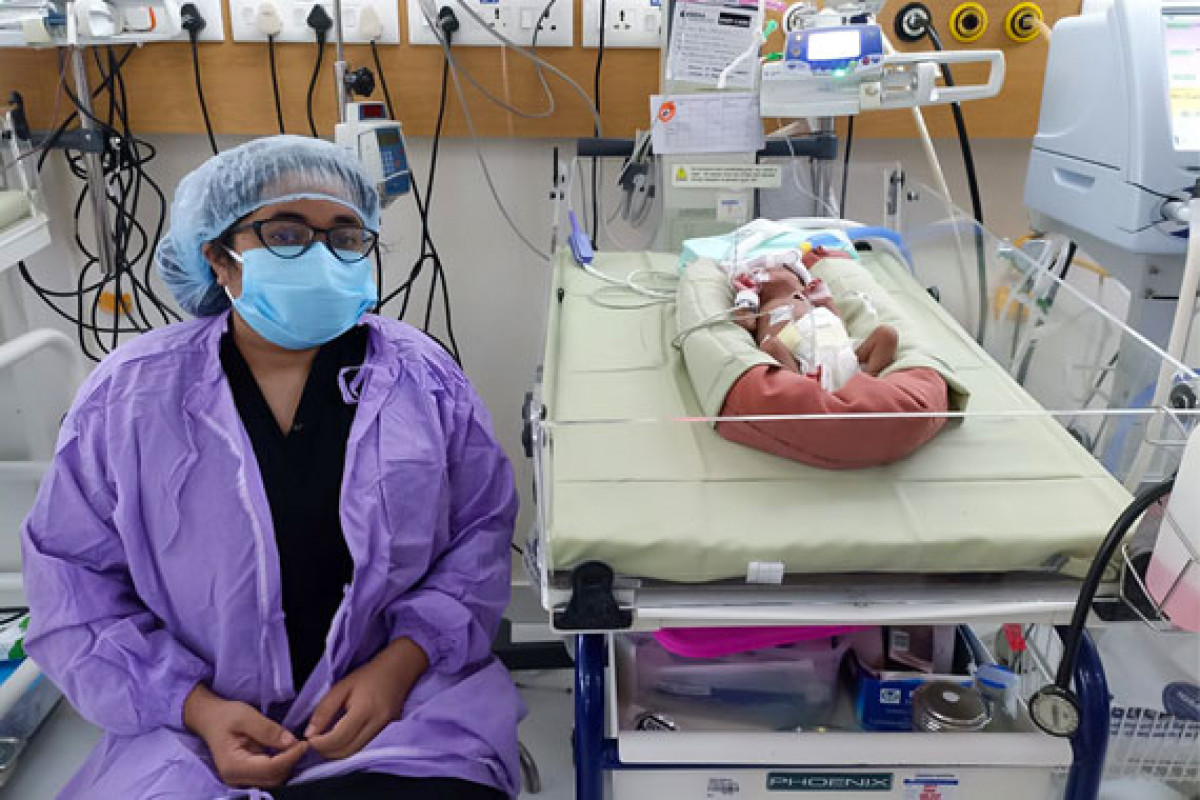 "I am currently managing everything alone. I live in a rented house near the hospital, to stay with my babies at all times. My husband is struggling with work in a foreign country. God blessed us with two beautiful children but we do not have enough funds for their treatment. I am scared for my babies and I want them to come home to me safe and healthy but I am helpless." -
Mrs. FarsanaSajeer ; (Mother)
The twins of Farsana suffer from extreme prematurity as they were born in the sixth month of pregnancy (26 weeks). A month before the twins were born, their father, Mr. Mohammed Sajeer, went to the Gulf, in search of a job. However, he is unable to find a way of earning to date. The family hails from Malappuram, Kerala.
The twins, a boy and a girl suffer from various conditions like Respiratory Distress Syndrome, Bronchopulmonary Dysplasia. Additionally, one of them suffers from Grade IV Intra Ventricular Haemorrhage on the right side, and the other one suffers from Bilateral Grade II germinal matrix haemorrhage. Their treatment is being carried out at Iqraa Hospital, Kozhikode, Kerala.
The doctors have suggested treatment including CPAP IV antibiotics and supportive medications for one baby, and HFNC O2 and supportive medications for the other. The babies are currently in NICU and require a month-long stay to get better. The estimated cost of the treatment is Rs. 17,52,764/- (Rupees Seventeen Lakhs and Fifty two Thousand and seven hundred and sixty four Only).
How Can You Help?
-You can Donate to the Fundraiser
-You can share twins of Farsana's story on Facebook and WhatsApp so that their story reaches to more people like you who will impact their life
-You can Volunteer to Raise Funds and save twins of Farsana's life.
50% Tax Exemption under 80(G)
FUNDS DONATED WILL BE USED FOR THE twins of Farsana's TREATMENT
Kindly also share the fundraiser with your family and friends and help them to reach the goal. We will be grateful for your help!
Supporting Documents