Durva, a 2-year-old is suffering from Acute Lymphoblastic Leukemia, please help her with the treatment
Durva, a 2-year-old is suffering from Acute Lymphoblastic Leukemia, please help her with the treatment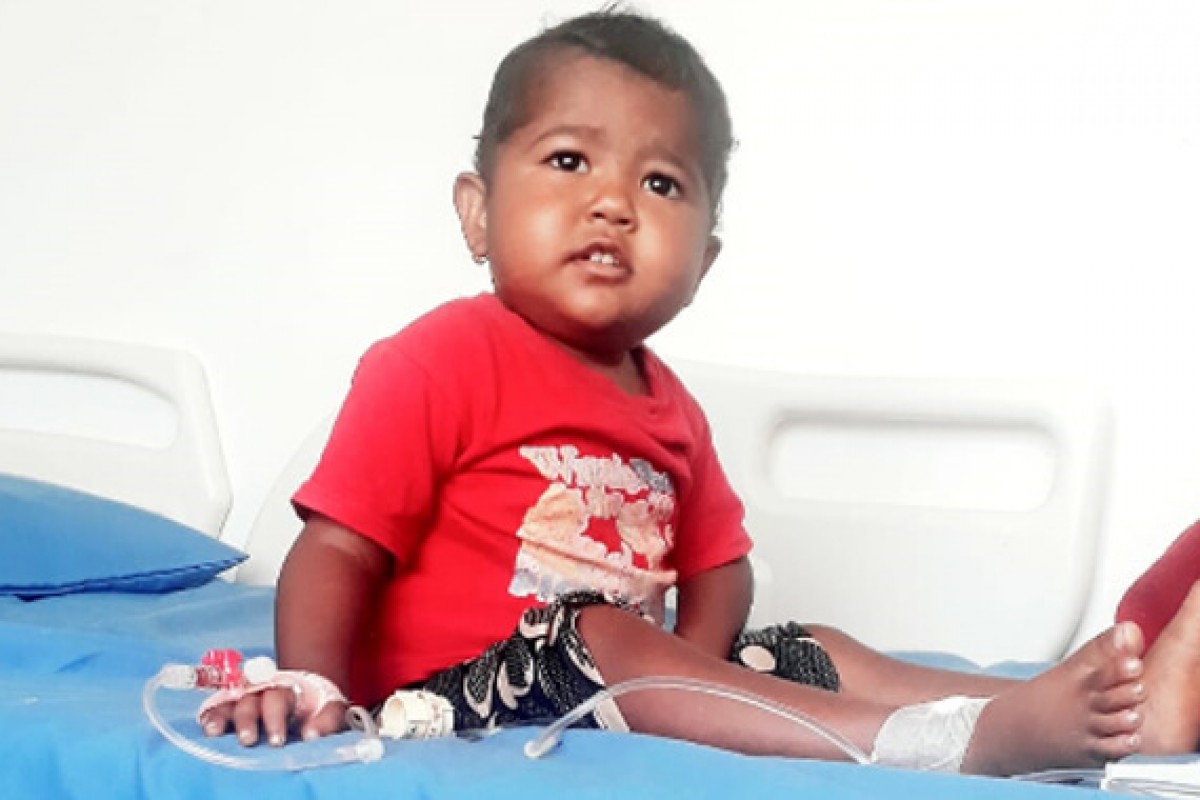 "25th January, it was a black day for us as on this day we were told that our princess was suffering from blood cancer. Durva is our younger daughter and a princess to us. She is loved dearly by all of us, especially her brother. Her brother is not able to understand why she is been taken to hospital very often and why she is losing her hair. He only understands that she is not well, but is too young to understand her condition. He prays daily for her sister's recovery. We all are praying and support for Durva's recovery. Please help us save our daughter."- Deepak Khatale ; father.
Baby Durva is a 2year old baby girl from Dhargaon, Nasik. Her father Mr. Deepak Khatale is a security guard and her mother, Mrs. Gayatri Khatale is a housewife. Durva has an elder brother Ayush, 5 years old.
In the past few months, Durva suffered frequent fevers and started developing spots on her skin. Concerned about her health, her parents took her to a doctor who suggested a blood test. Durva's parents were devastated as the blood test results showed that she suffered from Acute Lymphoblastic Leukemia (blood cancer). Durva was shifted to HCG Manavta hospital, Nasik for her further treatment. The doctors there suggested that Durva will need chemotherapy with other supportive care treatments. The cost of her treatment will be Rs. 4,00,000/- (Rupees four lakh only).
Durva's father being a security guard earns very little and is not able to afford the cost of her treatment.
2022-06-29 12:13:13

Durva has her CBC on the 10th of July