Help 17 Day Old Baby of Shirisha Survive
Help 17 Day Old Baby of Shirisha Survive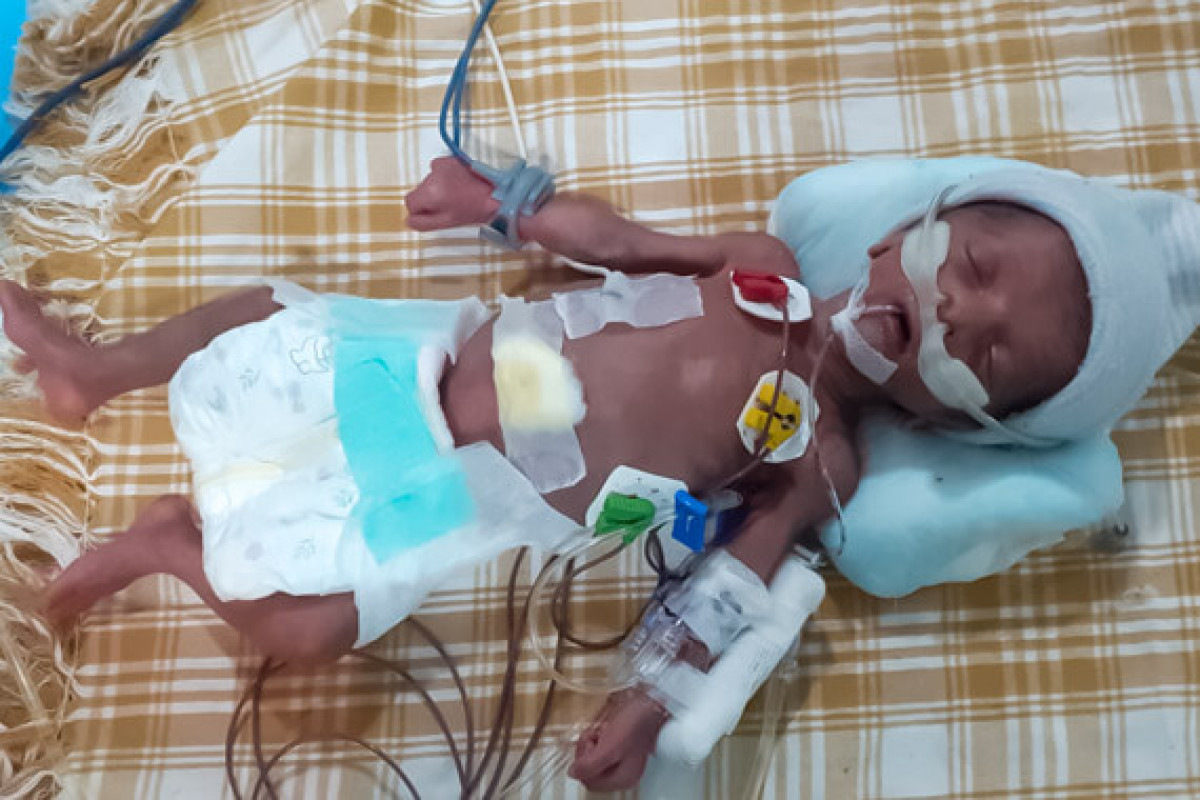 "Our baby has been the only source of happiness even when she was in my womb. We took every care and precaution that was needed and yet God had to show us this day. I don't think we will be able to save our daughter as the amount needed is too huge. Only you can save my daughter now. Please, please help!" -
Mrs. Bhogapathi Shirisha ; (Mother)
Mr. Kotagalla Meesala Kishore and his wife, Mrs. Bhogapathi Shirisha, live in Hyderabad, Andhra Pradesh along with Mr. Kotagalla's parents. Mr. Kotagalla works as a vegetable delivery man, with an income of Rs. 12,000/- per month, and Mrs. Shirisha is a homemaker.
The future seemed hopeful and exciting to this family of four when they discovered that Mrs. Shirisha was pregnant. As life continued, the youthful parents would spend all their time planning their and their child's life. But the peace of the family was disturbed when, in the 7 th month of her pregnancy, Mrs. Shirisha started facing certain complications. Her blood pressure increased, and she had constant stomach aches. The doctors advised that an immediate C-section delivery was to be performed. Otherwise, saving the baby's and the mother's lives would be difficult.
The C-section was performed, and Mrs. Shirisha gave birth to a baby girl. As the delivery was urgently performed, the mother suffered from severe PIH (Pregnancy Induced Hypertension), which caused the baby to suffer from respiratory problems. The mother and daughter were put on ventilator support for 45 days, after which the mother was discharged. But the baby was to undergo another mechanical ventilator treatment. The family was advised to take the baby to Sowmya Children's Hospital in Hyderabad, where the treatment costs around Rs. 12,00,000/- (Rupees Twelve Lakhs Only).
Due to help from their relatives and savings, Mr. Kotagalla has already spent Rs. 75,000/- (Rupees Seventy-Five Thousand Only) on the treatment. The grandfather, Mr. Mallesh, who is 60 plus years in age, is forced to work as a security guard to provide for the family.
Their little girl hasn't seen one day outside of the hospital and is in dire need of your help. The family waits for divine intervention. Please Help!
How Can You Help?
-You can Donate to the Fundraiser
-You can share Bo Shirisha story on Facebook and WhatsApp so that their story reaches to more people like you who will impact her life
-You can Volunteer to Raise Funds and save Bo Shirisha life.
50% Tax Exemption under 80(G)
FUNDS DONATED WILL BE USED FOR Bo Shirisha TREATMENT
Kindly also share the fundraiser with your family and friends and help them to reach the goal. We will be grateful for your help!
Supporting Documents